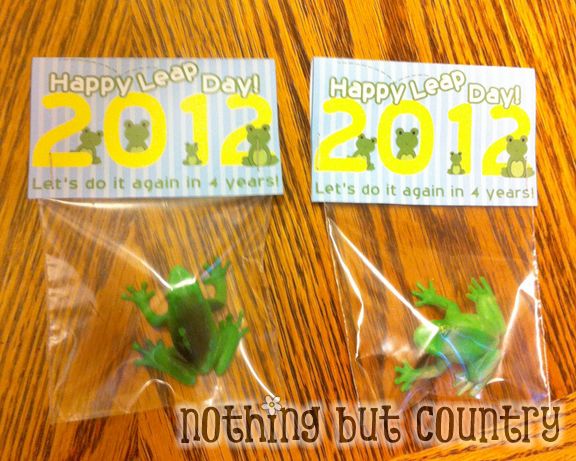 My daughter is going to take this fun little gift to her classmates. Nothing over the top- but something to celebrate the day. After all it only happens every 4 years 🙂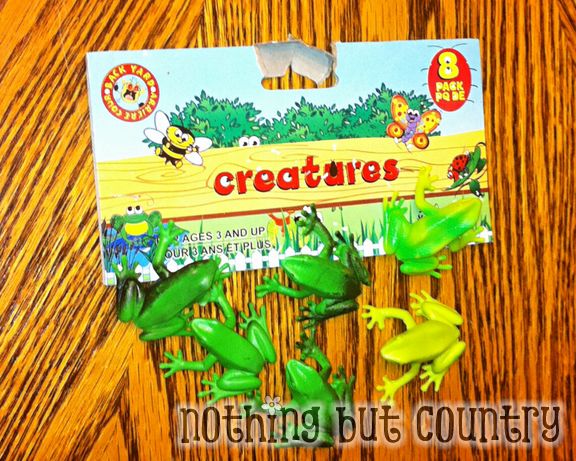 I got a bag of 8 frogs for 1.00 at my local dollar store 🙂
Bagged them up added a cute topper on it 🙂 Ready to go 🙂
The bags are 3×4 inches. I bought 1000 off them on ebay for only a couple of bucks so I plan to use them up.
I loved the tag idea over at – She's Kinda Crafty facebook page and wanted to make one in photoshop using the frogs in my logo we created some time back. 🙂 Thanks for the inspiration!
Of course 🙂  I will share my toppers 🙂  Enjoy!!
HAPPY LEAP DAY!!!!