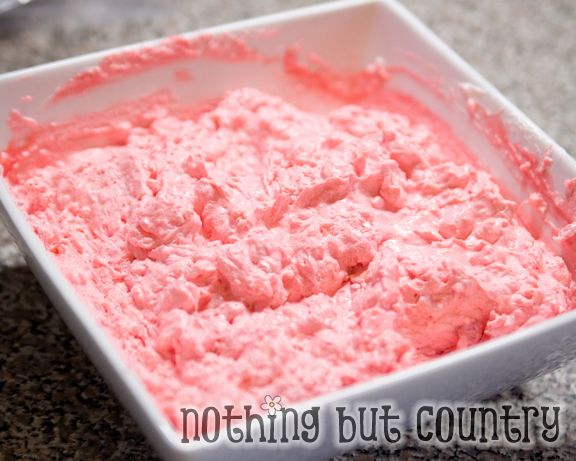 My family loves this dish. In fact we had it for Christmas but it is perfect for Valentine's Day dinner or Easter. The color is so pretty and vibrant.
It comes out looking a red/pink color.  Its official name is Cheese Salad– but in my entire family we call it Pink Stuff.  If we called it by the correct name, no one would know what we were talking about.
However PINK STUFF is a must at our parties. It is so good.
It is a side dish, fruity/cheesy it is almost a dessert. And we all know the person that is going to eat most of it is Chad. I have family members that do not even like cottage cheese but love this. TRY IT! I promise– YUMMMM YUM!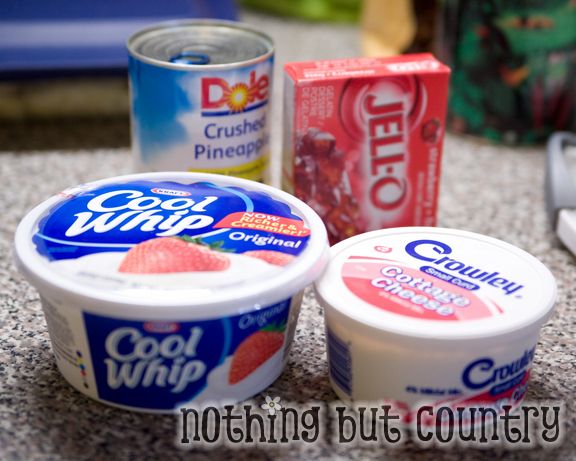 Your ingredients (plus a block of cream cheese that I forgot to include..whoooops)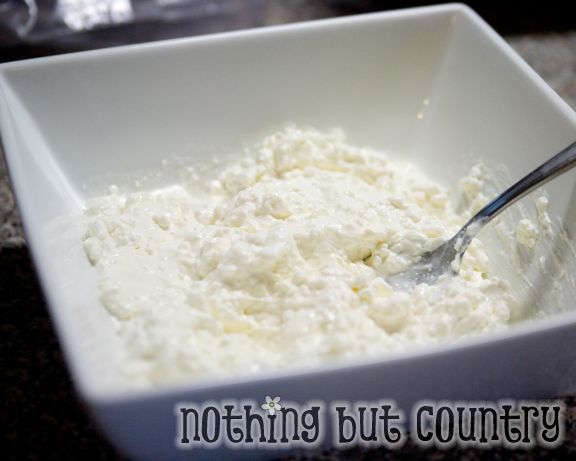 Using softened cream cheese- stir with cottage cheese.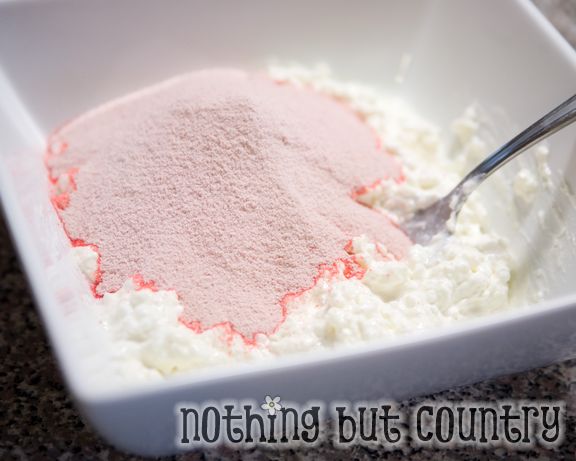 Sprinkle your gelatin on the mixture & stir.
Drain your pineapple, and add to the salad and mix well.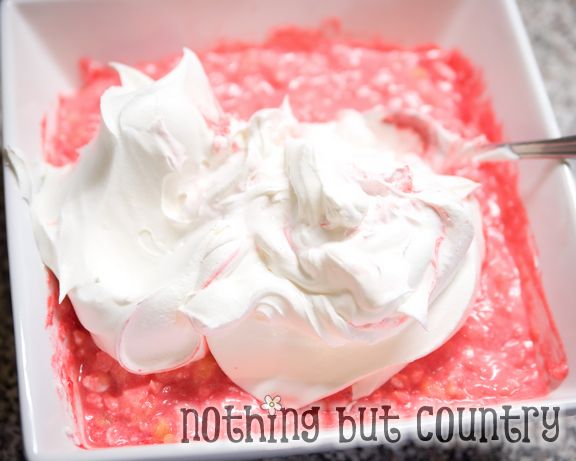 Fold in your cool whipp topping gently till mixed well.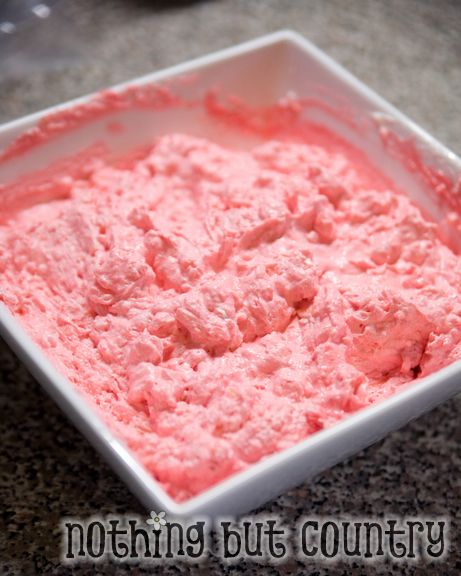 Keep refrigerated until time to eat. Can't help to lick the spoons before hand!
I grew up eating this as a little girl. You can change out to any flavor of gelatin you would like. We have even used lime green in the past. That turns out really yummy!
DELISH!!!!
ENJOY!
Cheese Salad – PINK STUFF
INGREDIENTS:
1 -8 oz. box cream cheese
1 small carton of cottage cheese
1 small carton of cool whip
1 large can of crushed pineapple
½ cup nuts (optional)
1 large Jell-O (preferably strawberry)
DIRECTIONS:
Soften cream cheese and stir with cottage cheese.
Sprinkle Jell-O on mixture & stir.
Add nuts (optional we did not use) and drained pineapple.
Fold in cool whip and refrigerate until time to eat.