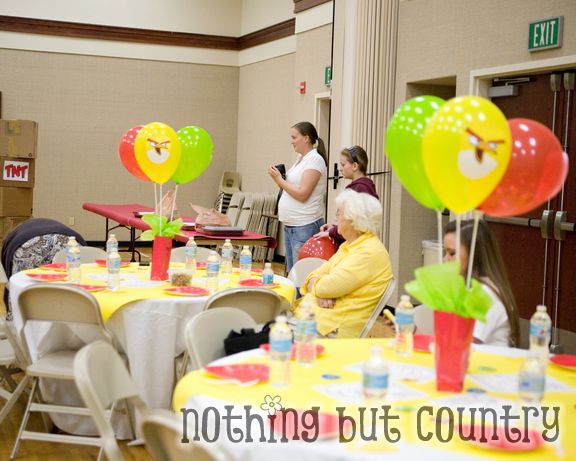 Continuing on with our Angry Birds Blue & Gold Banquet for our Cub Scouts this year.  I decided I didn't want to deal with cups and pitchers of water that could spill. Decided it still met budget we could do bottles of water.
I love to relabel our water bottles.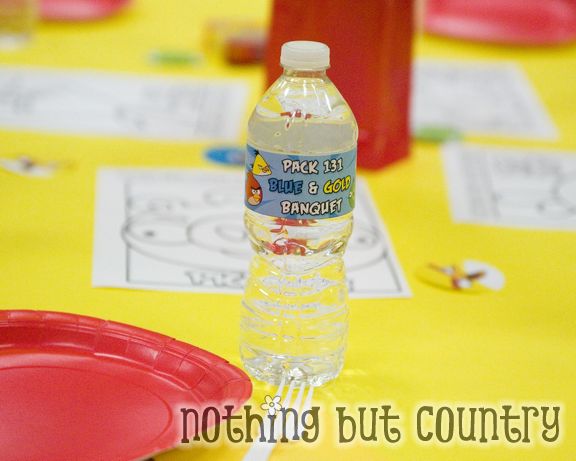 They were a huge hit at the party. I simply remove the old label and then add the new one. It's best to use a laser printer for a dye sublimation one- ink jet- could get wet and make a mess.
I also use these glue dots – Adhesive Glue Dots – Glue Dots, Box of 200, Craft, 1/2
  you only need to use 1 per bottle. They hold VERY well. I have tried different things over the years. This is the ONLY glue dot that works. Is the red box (see link)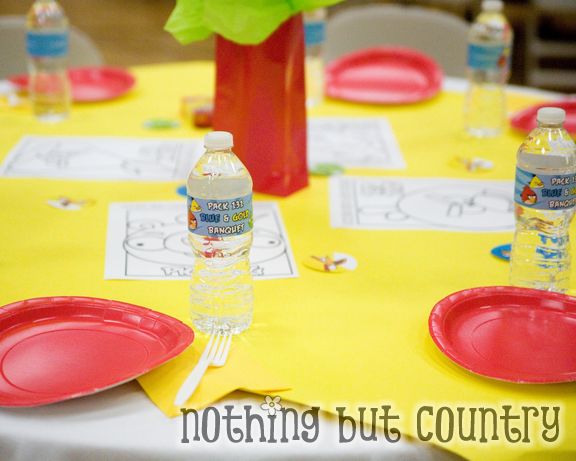 We also had some fun coloring sheets on each of the tables.  We printed off 4 different ones and made copies. Provided crayons on the tables. This helped the families with smaller children to keep them busy. It really helped. You can get these coloring sheets for free online found here –  Cartoon Jr.
Not to mention the coloring sheets helped with the decorations as well on the table 🙂  2 for the price of one and very cost-effective too!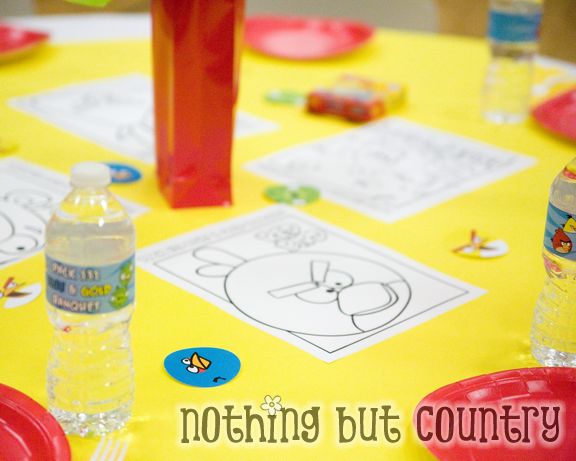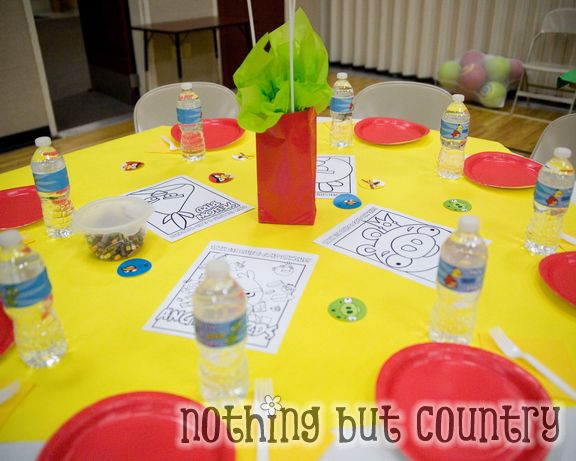 The water labels were made especially for my pack- however I changed it just for this post- for anyone else wanting to have an angry birds blue & gold banquet.  (This is just for scouts– sorry)  Free download for you.

Check back Monday for more freebies and part 3 of the Blue & Gold Angry Birds Banquet 🙂