This is a Sponsored post written by me on behalf of Carapelli. All opinions are 100% mine.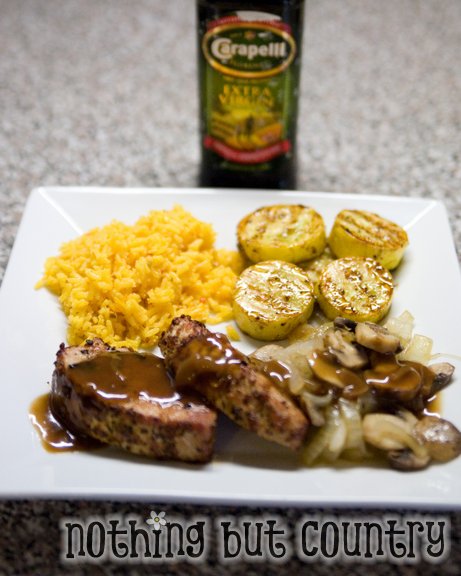 This dinner seems to be quite involved – but in reality it hardly took us much time at all to create and it was DELICIOUS!!!
We enjoy cooking with EVOO – (extra virgin olive oil)
Have you ever really paid much attention to your Olive Oil? They really are not all created equal. We have found some of them leave an after taste, or they are not rich enough in taste.
We did a taste test with our normal store brand Olive Oil and with Carapelli's Extra Virgin Olive Oil. We were quite surprised at the difference!
Olive Oil Tasting – The Four S's
Similar to tasting wine, there are a few quick steps to having the true olive oil tasting experience. Pour about
a tablespoon of olive oil into your blue glass and gently warm it by covering the glass with one hand and
holding the bowl of the glass in the other.
Here's where the four S's come in – Swirl, Sniff, Slurp and Swallow
1. Swirl – By swirling the olive oil in your glass, you release the oil's esters, which are the molecules that
contain the aroma.
2. Sniff – Now inhale deeply. The aroma is the key to the fruitiness of the oil. Is it intense or is it
more subtle?
3. Slurp – Sip the oil while "sipping" in a bit of air. This slurping action emulsifies the oil and helps spread it
throughout your mouth. Take note of the various tastes and sensations. Is it fruity, peppery, smooth?
4. Swallow – Once you swallow the oil, it should leave your mouth with no aftertaste. Again, take note of
any peppery or stinging sensation in your throat.
We loved the smoothness taste of Caparelli's olive oil and thus that is why we cook with it!!
This is our FAVORITE use of EVOO in the entire dinner.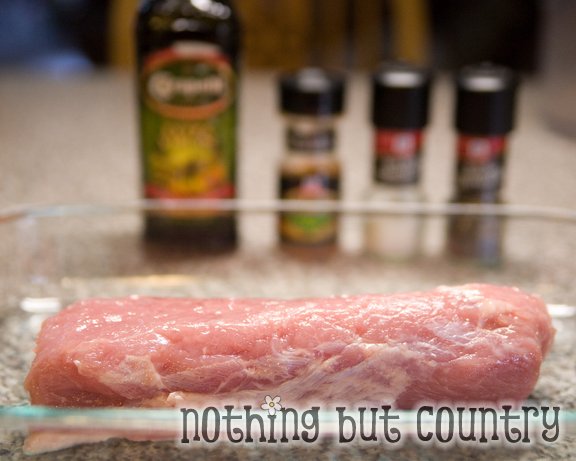 Started with a pork tenderloin.
Poured Caparelli's Extra Virgin Olive Oil over it- and then generously seasoned it with Roasted Garlic Seasoning, Salt and Pepper. (All to taste)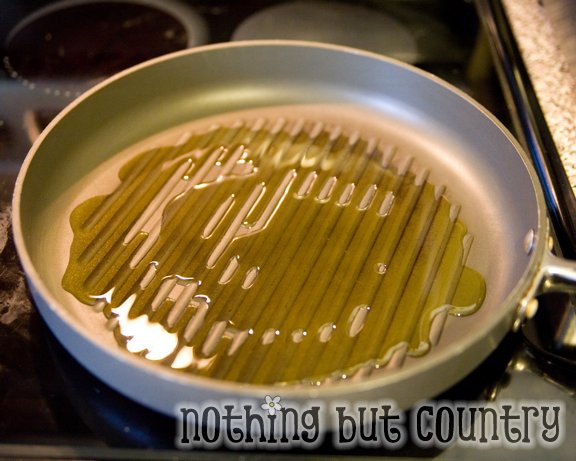 In our skillet- we heated up another 3-4 tablespoons of Caparelli's olive oil over medium heat.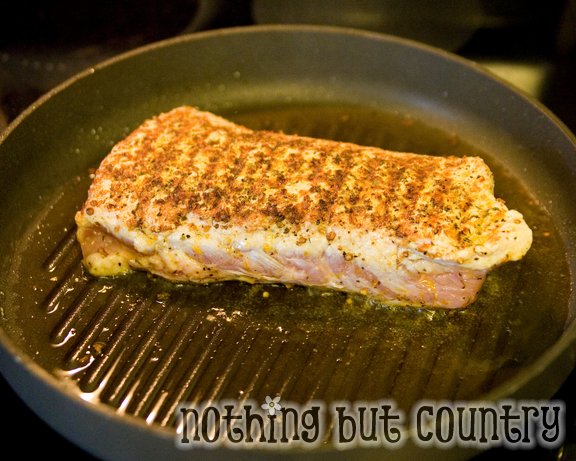 We pan seared our tenderloin on each side.  For approximately 2 minutes.
Removed the tenderloin from the pan, sliced into 1 inch to 1 1/2 inch thick slices and continued to cook our meat in the olive oil for another 2 minutes on each side.
That's it for the meat!! And it is amazing and tender ! My kids just gobble it up!!
For our sides–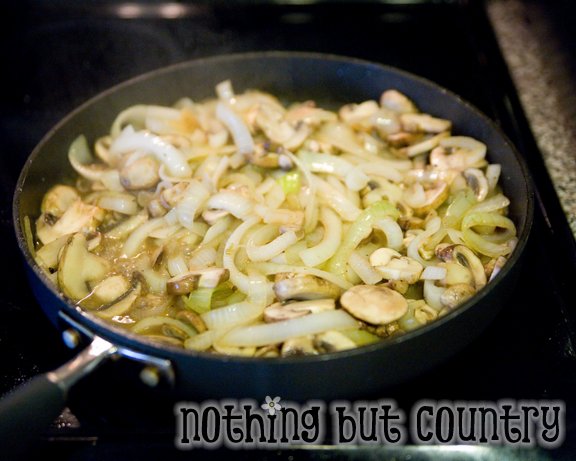 In the same skillet with Caparelli's olive oil- we threw in 2 packages of fresh mushrooms and a large sliced up onion. Dash of salt and cooked till the onions and mushroom were caramelized. This is one of my favorite dishes!! So easy!! We also love to put onions & mushroom on our steaks!! HMMMM…  It makes your house smell amazing!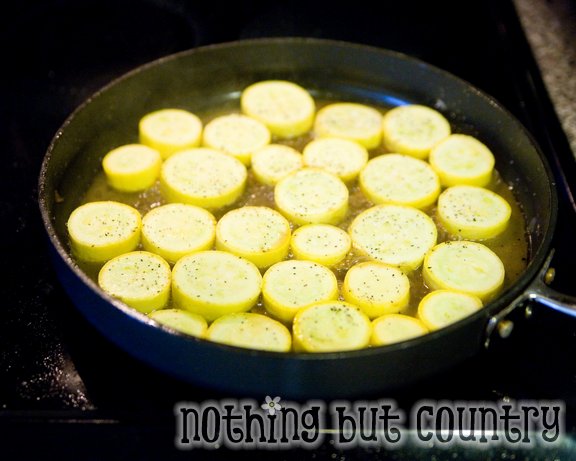 Again- using the same skillet- we quickly pan seared yellow squash that we cooked a few minutes on each side. Simply searing it in the Caparelli's olive oil and salt and pepper to taste.
We also made a side of Yellow Vigo Rice, and simply heated up some beef gravy.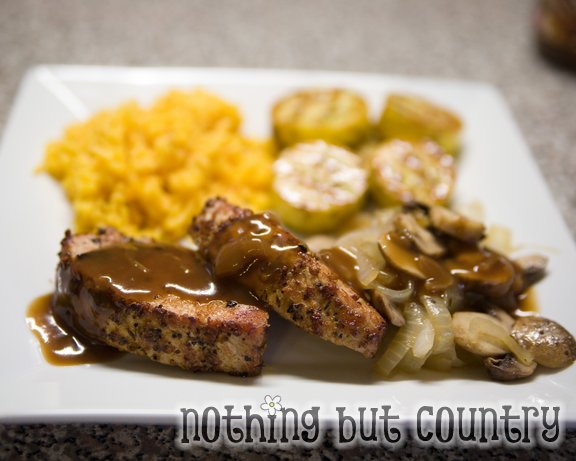 We were able to create this dinner in less than 30 minutes. So many great textures and flavors and so easy to make!!
We get tired of the same ole' same ole' dinners and my kids thought this dinner took forever to create! 😉
And — even better– there is a $1.00 off coupon for Caparelli's Olive Oil available online now to print. (Gotta love a good coupon!!)
$1.00 OFF coupon at www.CarapelliUSA.com
Enjoy and happy dinner making!!