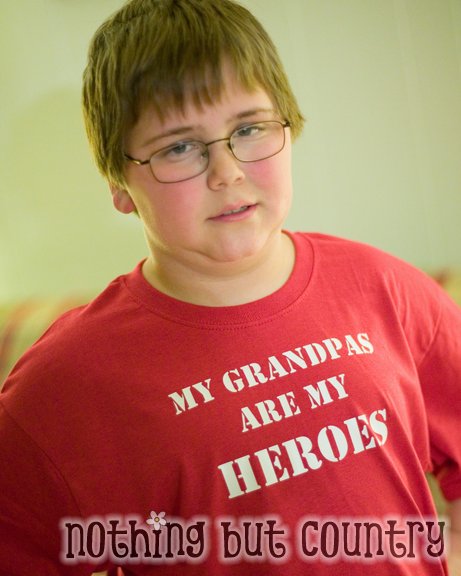 This is not a new idea for me– but these are new shirts. So I wanted to blog them.
(not very smiley of my son– but he really is excited about the shirt.. at that stage)
Last week I purchased red shirts on sale with my 25% off coupon from Jo-Ann's Crafts.  I had made these same shirts 4 years ago. My kids have gown out of them.  Time for new ones.
I cut the letters out on my Silhouette machine with white iron on vinyl. Ironed them on- and now they have wonderful shirts. I purchased them a bit bigger so we can get a few more years out of them. Maybe if I am lucky get 3 more like I did the last shirts. 🙂
Having family that served means so much– and I am forever grateful for them.  Having lost my dad– this shirt means the world to me.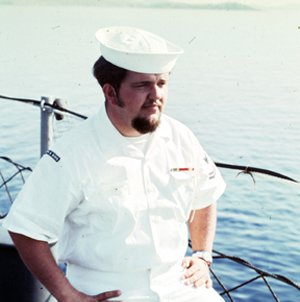 I can't wait for them to wear them today at school!!
HAPPY VETERAN'S DAY!!!!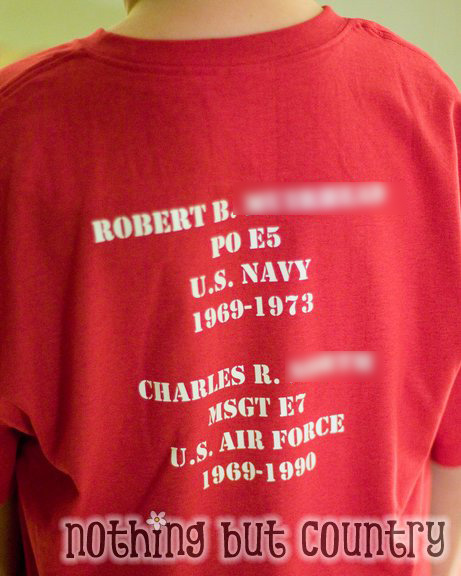 (back of shirts)