Lovin' all the "Little Man" baby showers and Mustache themes for boys.  I say "ABOUT TIME"  Little girls always have cute themes and I love that this one is a boy only thing pretty much. 🙂
I had a baby shower and a little guy turning 1 I wanted to make gifts for.
Fired up my trusty Silhouette machine- and some iron on vinyl and went to town.

When you create your design in Silhouette remember you need to REVERSE it. It needs to cut out backwards. To be ironed on 🙂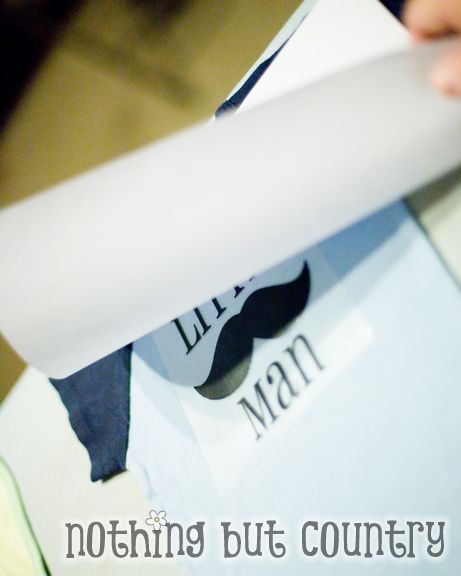 I set my iron to Cotton- and place a piece of paper over the design that I have cut out on my machine.

Heat set it for 45-60 seconds. (These were my settings for my vinyl I used)
Once I peeled off the plastic- my vinyl was attached to my projects. 🙂  They came out really cute. And everyone loved them.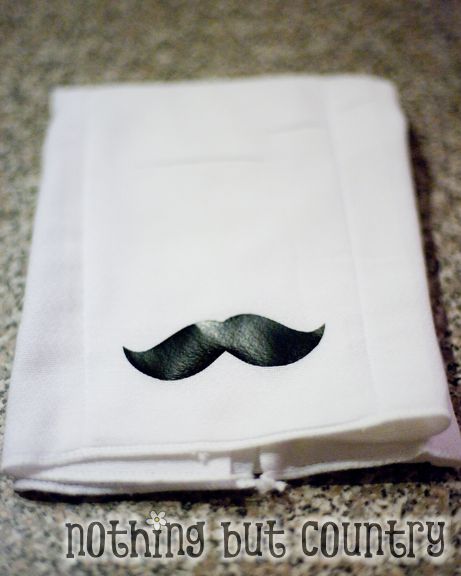 Mustache burp rag…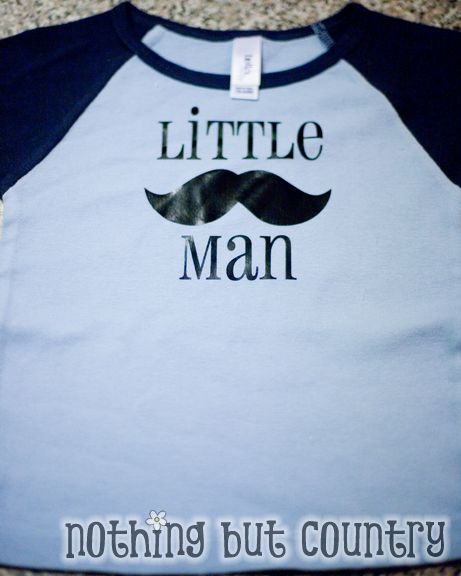 Raglan t-shirt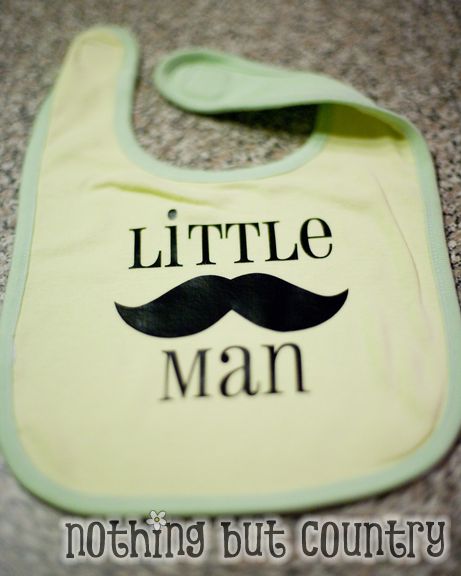 2 toned bib.
I am loving Kraft paper these days. So simple and you can certainly dress up or dress down Kraft paper. Fits so many occasions. I purchase my bags at the dollar store. I keep them in stock and various colors of tissue paper on hand. Made myself a "Little Man" tag and tied it on with raffia. 🙂 I love how it looks 🙂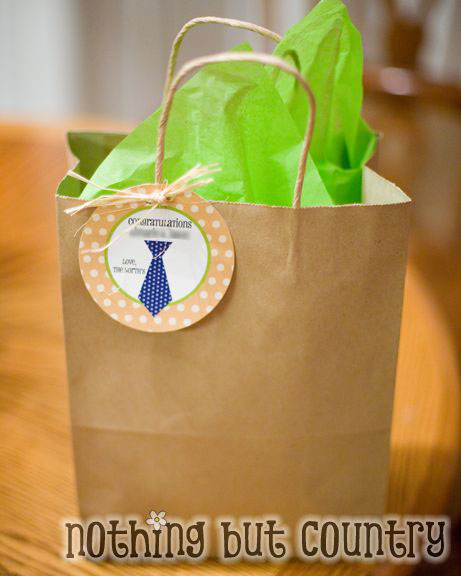 I am always excited to give gifts I have made 🙂  These were no exception 🙂 I think both the mom to be and birthday boys mom enjoyed their "Little Man" gifts 🙂