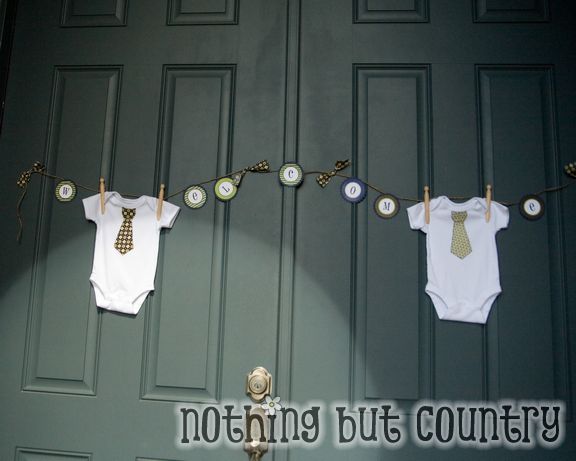 I was so excited when I was asked to help with some of this "Little Man" baby shower. To do the graphics for the banners and cakes and other paper items 🙂  The shower came out so incredibly cute. I have some serious talented friends. And it is fun when everything comes together into a fabulous shower/party.
The front door was really cute. They used about 5 different fabrics – and 2 of them they made adorable onsies with on the door.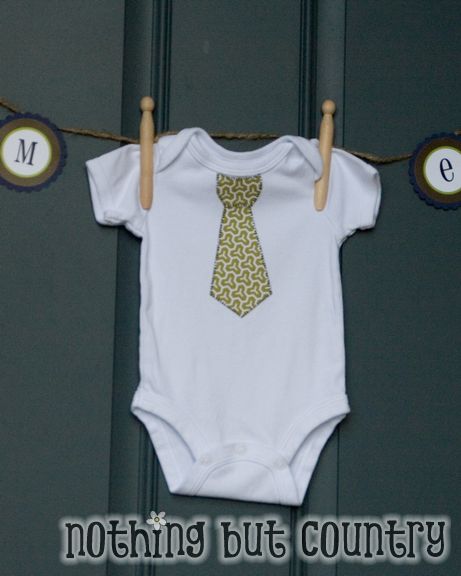 TOO TOO CUTE!!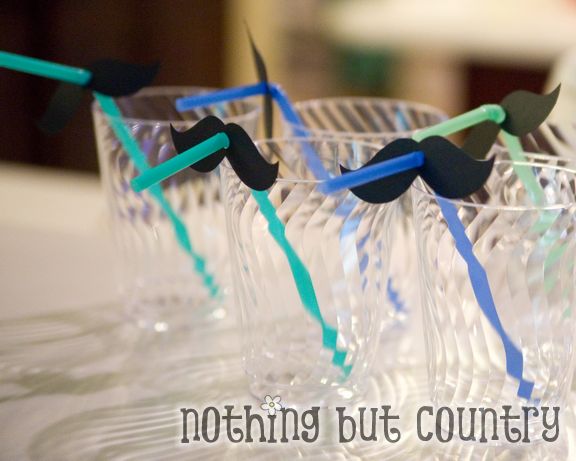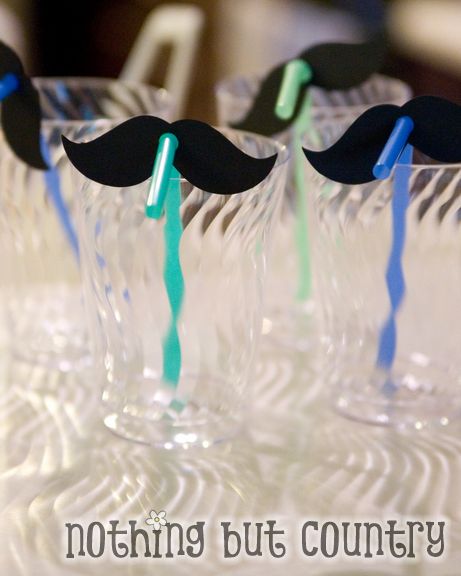 I love the mustache on the straws! They were so fun to drink from at the shower. I simply cut them out on my silhouette machine on black card stock. I found a mustache shape online, and imported it into the Silhouette program and traced the outside. Then I created a circle to cut out for the straw.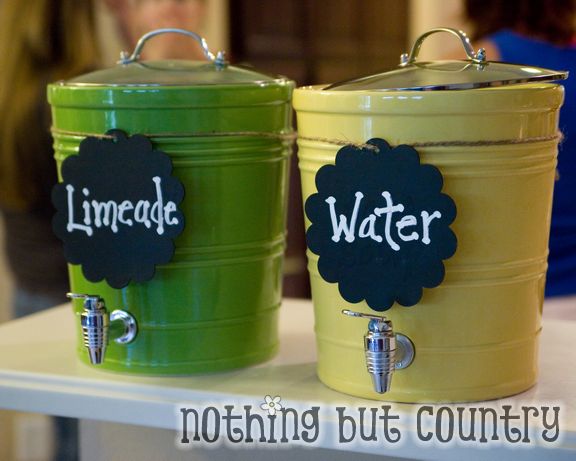 Love the drinks they had at the shower. Using chalk board paint on the tags.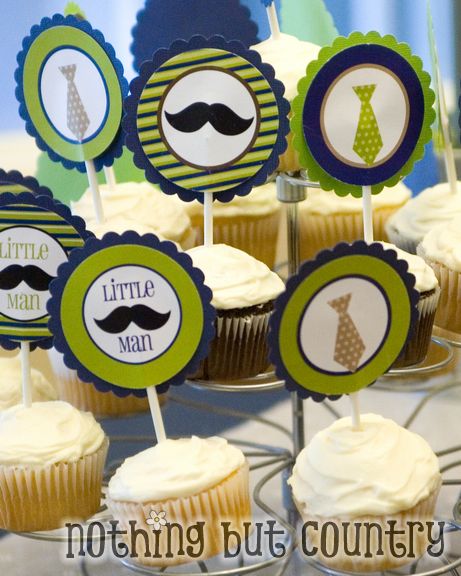 Cupcake Toppers I created the graphics for.  Shower Colors were Kiwi Green & Navy with Brown. Printed out the tags on my laser printer, and punched them out with a round circle punch by Uchida.  The back  scalloped were punched out as well attached to a lollipop stick.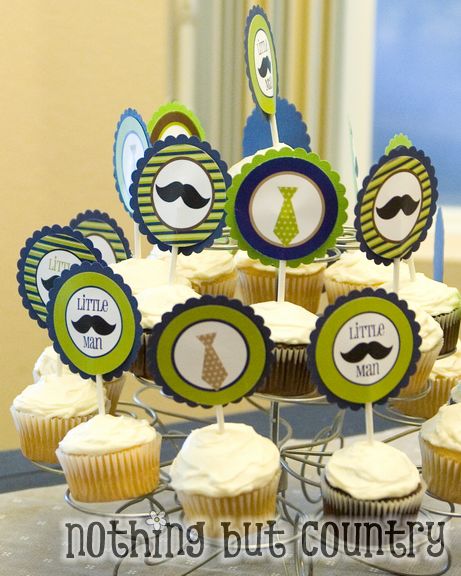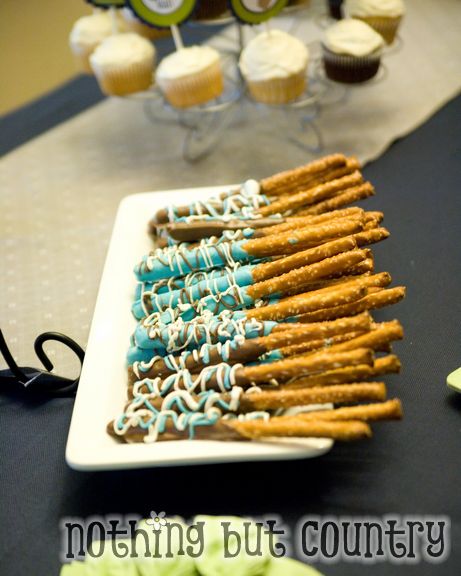 Yummy baby boy pretzel sticks.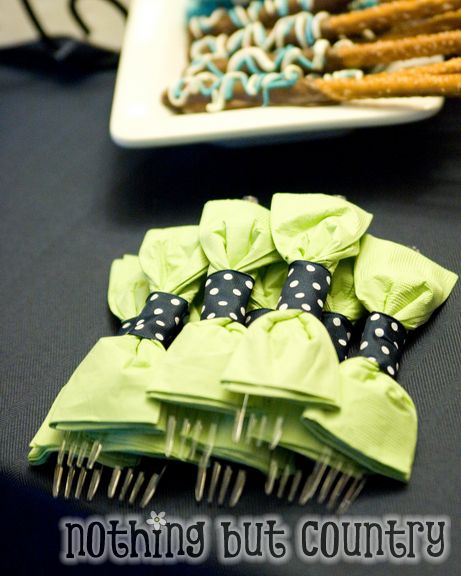 Isn't that the cutest idea??  The napkins to look like bow ties.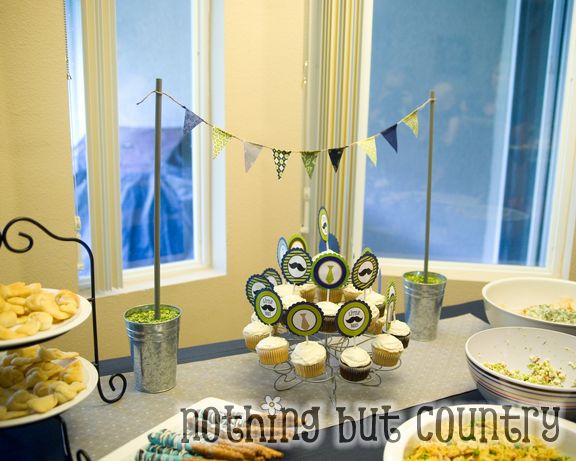 The food was so yummy. I wish I got a closer photo of the croisants on the far left side of the table. They were tied into little "knots" to look like bow ties 🙂

Lots and lots of great gifts to shower the mom to be with! She got some extremely cute things!!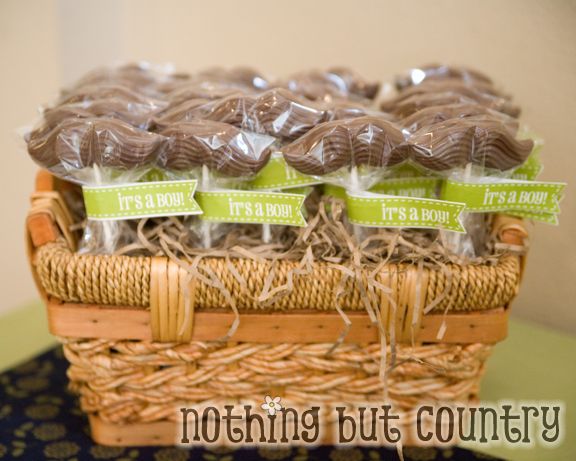 Chocolate Mustache pops!!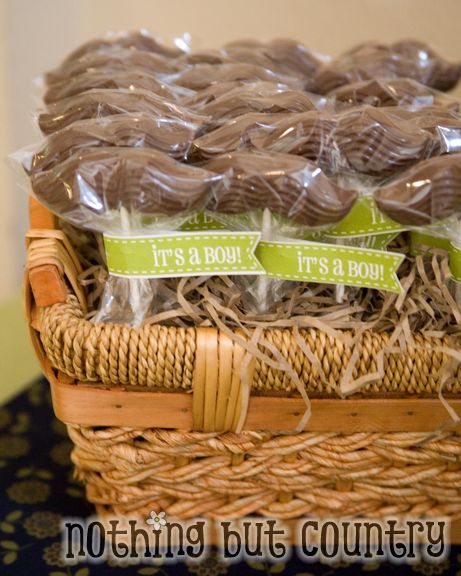 These came out so cute.  I created the little flags in photoshop to match the theme that the gals added to the mustache pops.

They had these ADORABLE bow ties made for everyone that came to the shower to pin on to the front of their shirts.  Made out of fabric, and hot glued a pin to the back. SO CUTE and clever!!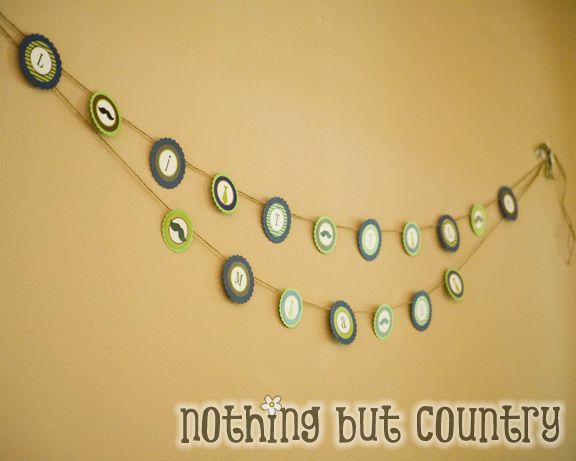 Little Man banner – made similarly like the cupcake toppers, punched out and added on to twine.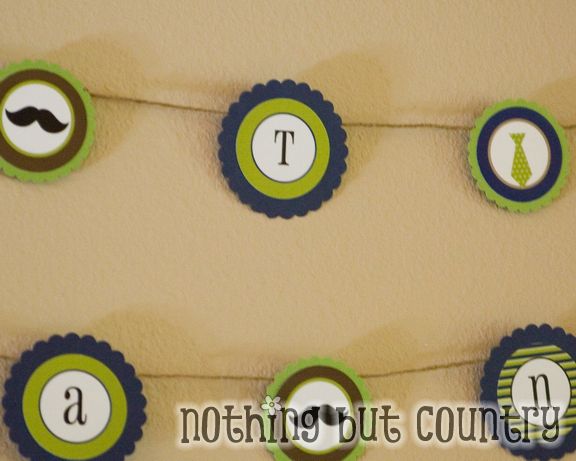 I loved all the details of this shower. 🙂 It was so fun– and I know the mom to be had a wonderful time.  I was thrilled to have been able to help with it.  🙂