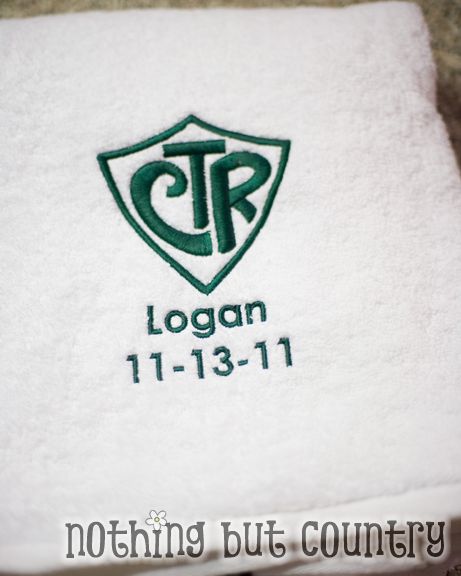 A special guy was Baptized this past weekend. We were so excited for him and his family!!
Chad and I wanted to create a special gift. We have made this in the past but never took photos to share with our bloggers. So I made sure this time to take pictures.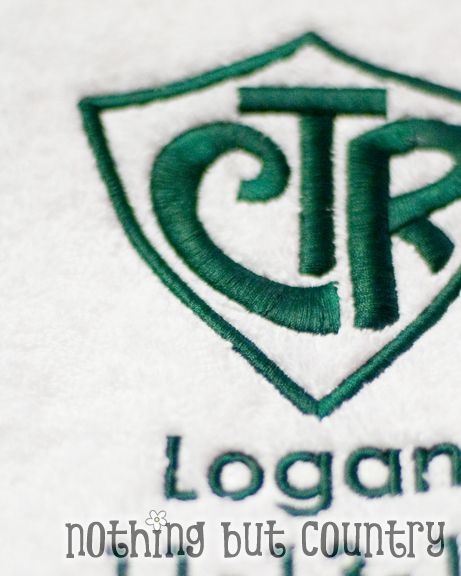 We have a professional embroidery machine- and love to create special gifts when we can.  Purchased a brand new white towel and embroidered his baptism date/name and the CTR symbol on his towel.
CTR mean CHOOSE THE RIGHT.
I had seen a poem on the Idea Door website over a year ago. I created a matching card with poem to attach to the towel.
The poem reads –
My Baptism Towel
This baptism towel is to help remind you
Of your baptism day all the years through.
When you come out of the water all clean and pure,
Dry off with this towel and you can be sure,
That you are as clean as this towel is white.
And the Holy Ghost will be with you both day and night.
For the Holy Ghost is your gift after the laying on of hands,
And will be a comfort and a guide if you obey God's commands.
This CTR emblem will help remind you to be strong
As you continue to learn right from wrong.
When your towel becomes soiled, remember that we, too,
May sometimes make mistakes and we've been taught just what to do.
Just as you can wash your towel so it can again be clean,
The wrongs you make can be washed away and never again be seen.
Your Heavenly Father loves you, remember always to pray,
And He will be beside you for forever and a day.
I just love this!!!!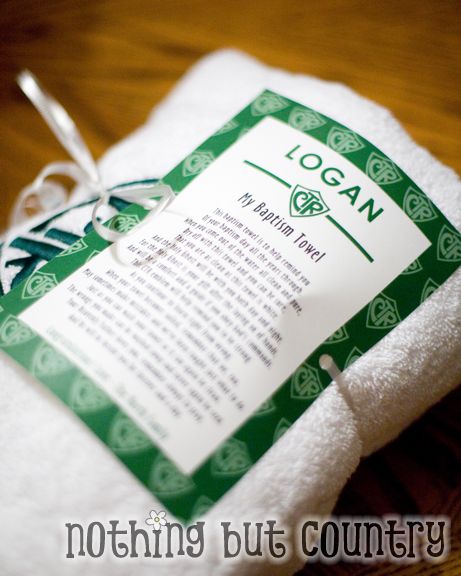 I can change the colors of the background of the paper and the name- depending on what color thread we embroider the towel.  We have done Pink and Purple in the past for some special girls too.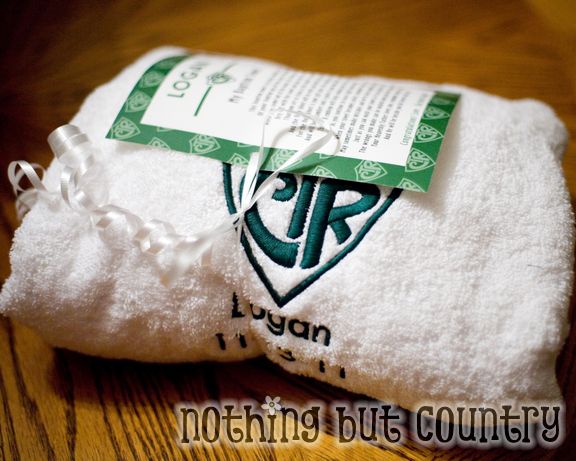 I just love how this turns out and want to be sure the special guy/gal that is being baptized know how much we think of them and how very special they are to their Heavenly Father.
I wish I had seen this idea when my guy got baptized. I would have loved to make him one. But I look forward to the day I can make my little girl one. 8 is not too far away 🙂