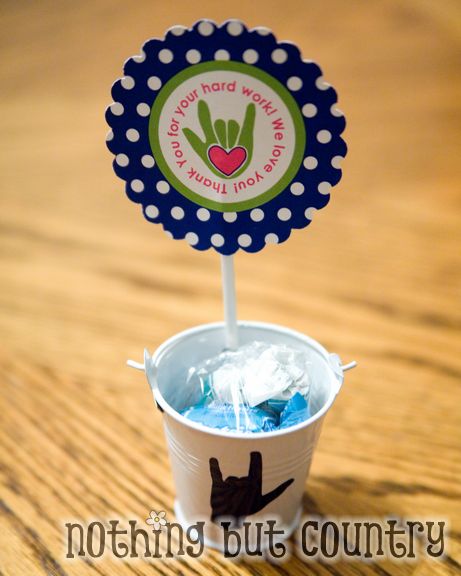 This weekend we had an amazing ASL (American Sign Language) Thanksgiving Dinner. We had approx 100 people at the dinner. 🙂
One part of the dinner presentation was a song performed by our special group. They worked so hard learning this song "I heard Him Come"  in ASL.  Many of them were new to ASL some were not. But they all were great. We were super proud of their hard work.
In the mist of getting the dinner prepared I forgot I wanted to give them a little something just to say thank you.
I am thrilled with what I came up with.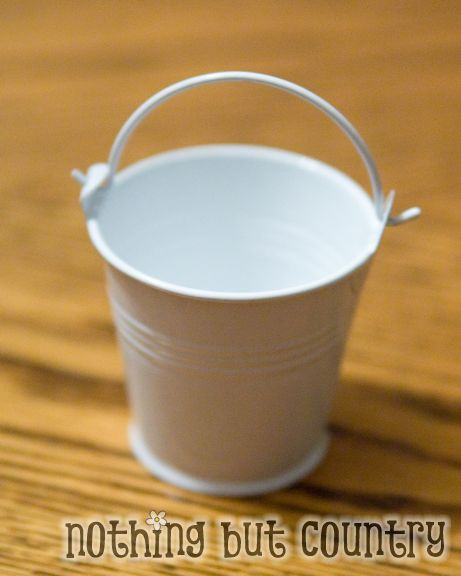 These cute buckets I found at the Dollar Tree. 🙂  They stand approx 2-2 1/2 inches tall 🙂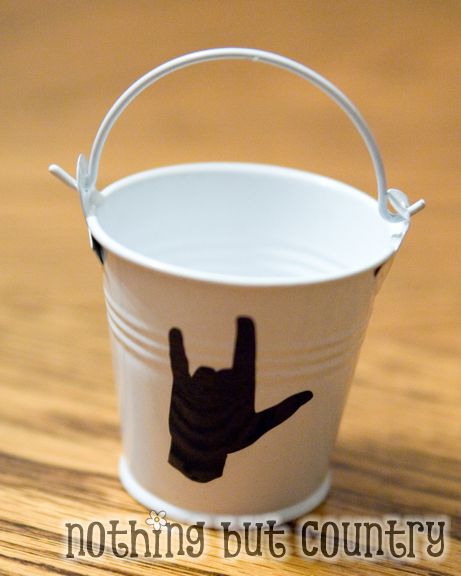 Using my Silhouette machine I cut out 1 1/2 inch tall ILY  (I love you) hands in sign language 🙂 In navy blue vinyl.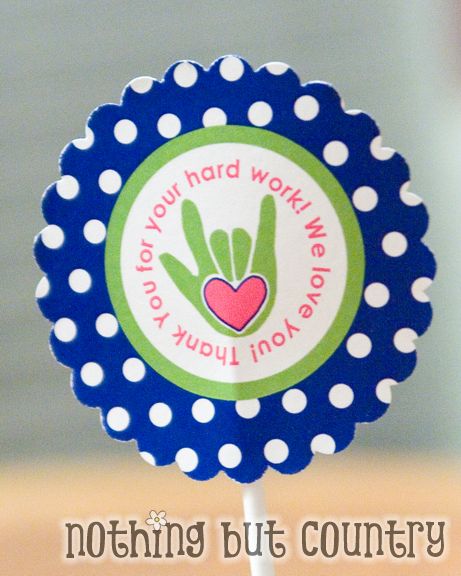 In photoshop created this tag that I punched out then taped to a lollipop stick 🙂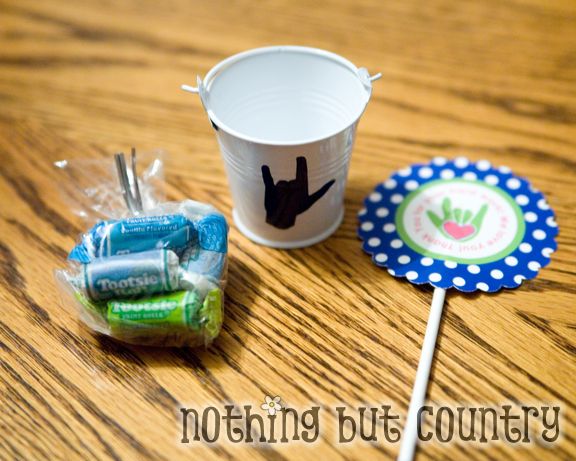 Added a little baggie of candy to go inside of the bucket too.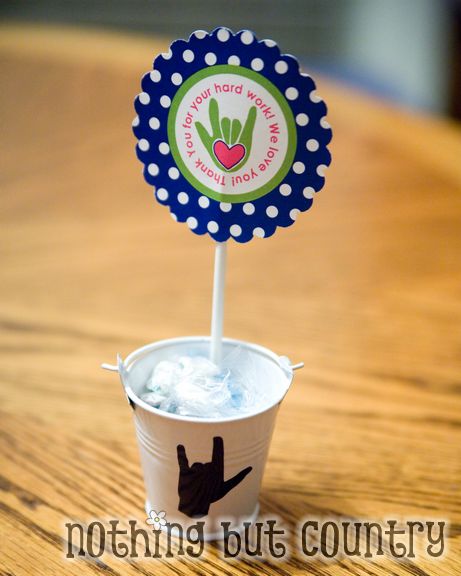 Stood the lollipop "flower" in the bucket with the candy helping to hold it up. Made a cute little gift. Everyone seemed to have loved it.  It isn't much–but it was the gesture of Thanks and Appreciation.
Now that I used up all my buckets– I thought of a really CUTE Christmas Craft I want to make with them. So I can't wait to get started on that 🙂  So you will be seeing one more project using these cute little buckets 🙂