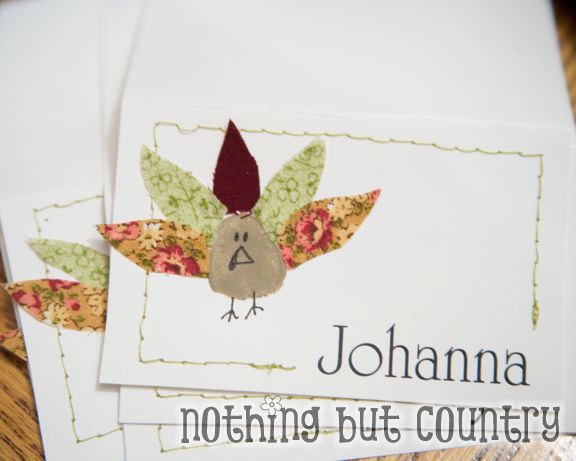 I saw these on Pinterest.  (Lately alot of my projects are coming from there!! HAHA)
I loved them so much I wanted to make my own. 🙂 They were alot of fun.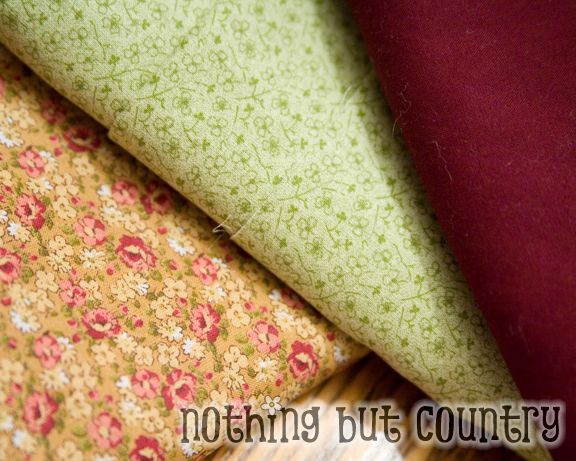 I picked out 3 fabrics from my stash. 🙂  You need very little fabric. Scraps would work just great. I made 14 place cards and used such little amount.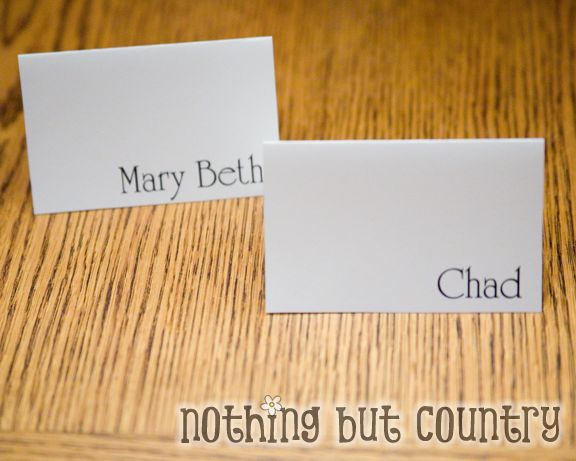 I printed names – 4 to a 8 1/2 x 11 sheet of paper. You can do this in Word if you need to. Printed them on card stock and they are cut 4 x 5 in size (so I could make 4 cards to a sheet) Then folded in half.

I love my Plaid Acrylic Paints.  I used the color Butter Pecan. This is one of my ALL time favorite colors. I wanted it to be the body of the Turkey.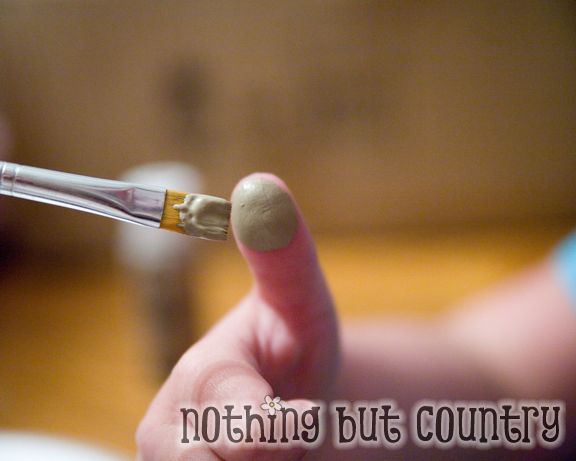 I needed a little thumb. My daughter was more than happy to assist and allow me to borrow hers 🙂
Painted a bit of the Plaid Paint onto her thumb.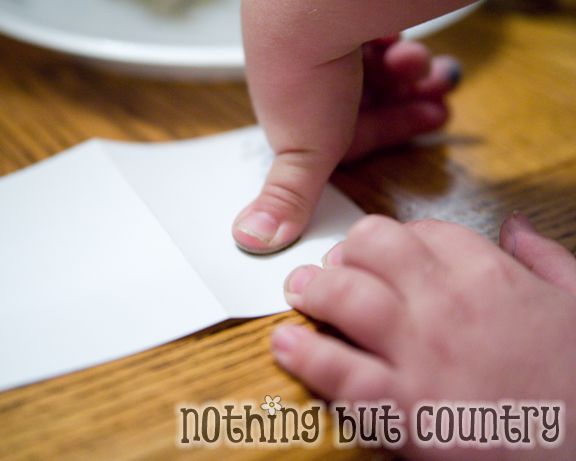 Then she made a thumb print on the card.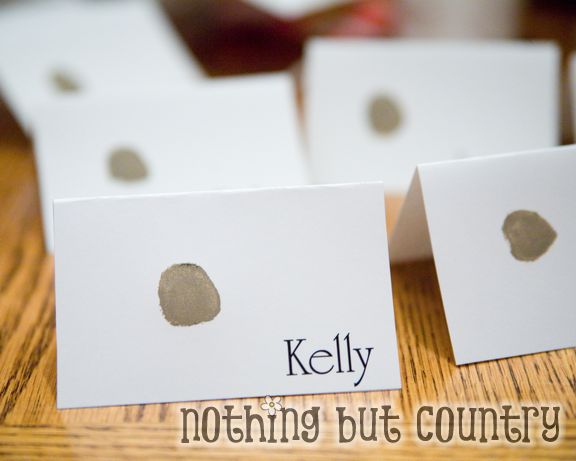 All the cards I allowed time for them to dry before going to the next step.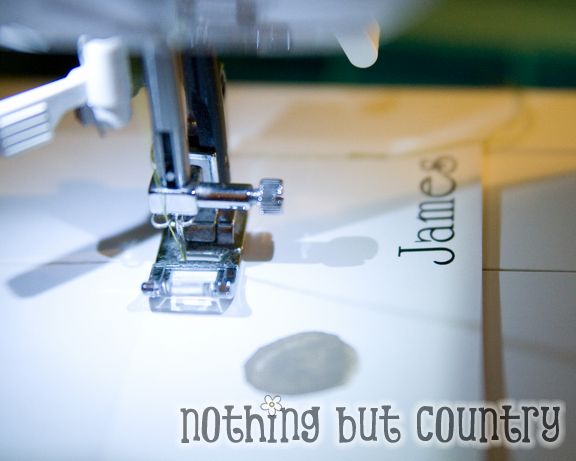 On my sewing machine – set to the largest stitch I sewed around  the front of the card.

I used a green thread. It sewed relatively easy. My daughter thought it was so strange to sew on paper. She said I was crazy. HAHA.

I then cut strips of fabric- and doubled it. So when I cut out 1 feather- I was really cutting out a pair.  I needed 5 feathers per card. So I cut 2 of each of the pattern fabric and then only needed 1 of the solid fabric.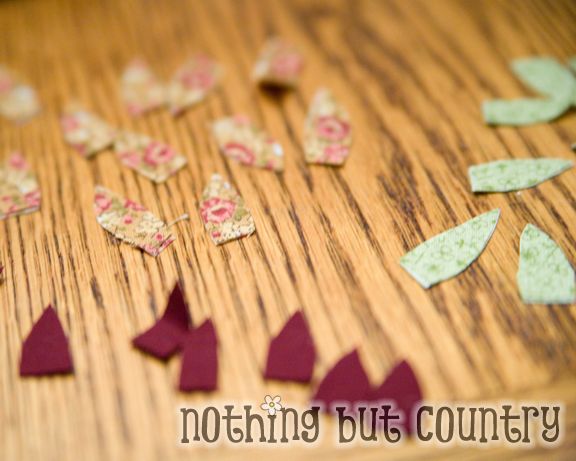 All my feathers cut out. No pattern. Just randomly cut them out about the same length.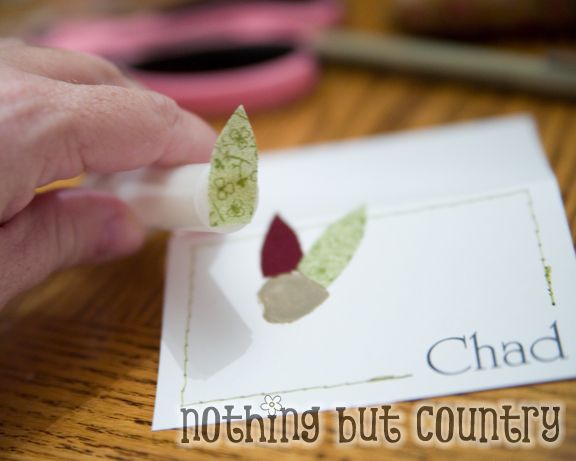 Using a glue stick I glued 3/4 of the feather bottom to 3/4 up. Leaving the tip unglued so that it would stand up off the page if it needed to go off the edge of the card a bit.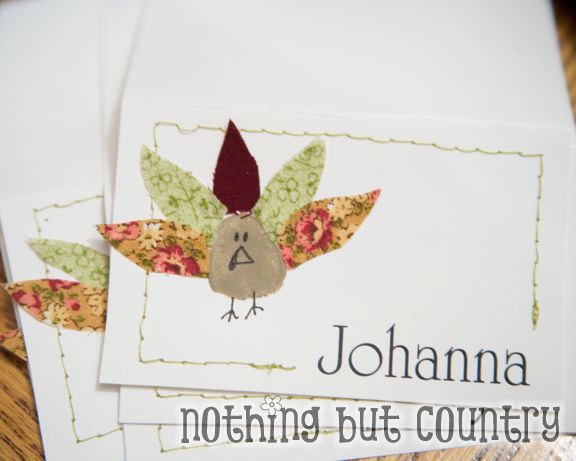 With a thin sharpie marker , drew on legs and a face. 🙂
I can't wait to put these out on the table for Thanksgiving Day!! 🙂 I love how they came out.
Happy Thanksgiving!!!