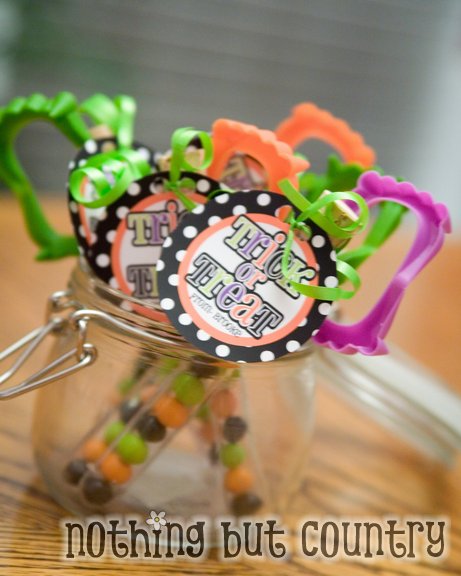 Made some fun treats for a class room of 1st graders. That is what being a room mom is all about. Fun treats to bring in.
I had test tubes on hand. I purchased them almost a year ago. Have used them on so many other projects. Halloween just seemed to fit perfectly for test tubes 🙂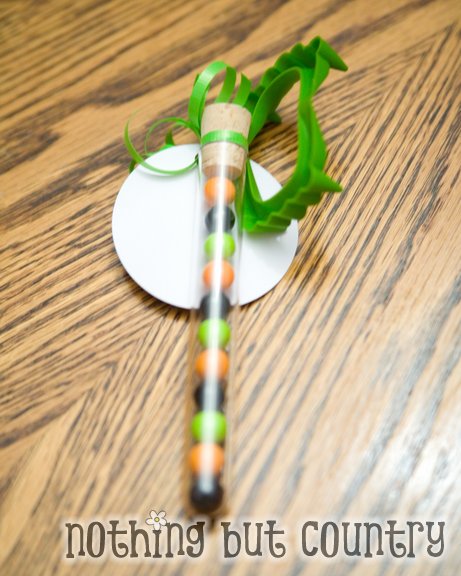 The candies came from Jo-Ann's crafts. I saved up my 40% and 50% off coupons and purchased chocolate sixlets in Halloween colors 🙂 They fit perfectly into the test tubes.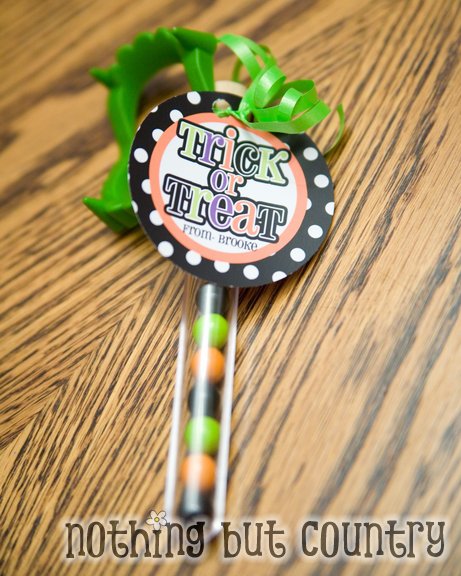 Once I filled the test tubes with candy, I tied on fun FANGS and tied on a Trick or Treat tag 🙂
Very simple treat and I think they came out quite cute 🙂  Unique as well. I won't have to worry about other moms bringing in the same treat for the class 🙂
HAPPY HALLOWEEN!!!