If it is easy I have to try it!! And not only was it easy it was VERYYYY delicious. In fact– so delicious I have made it TWICE in 2 days. Because family keeps eating them so quickly 🙂
I saw this recipe on PINTEREST.  Many times. Over and Over again. That is when I decided to try it because when I first saw it months ago I had doubts.
Its suppose to be only 2 ingredients but I can't do that. So mine is 4. But 4 EASY ingredients!
Yellow Cake Mix, Can of Pumpkin, Cinnamon & Pumpkin Pie Spice.  That's it.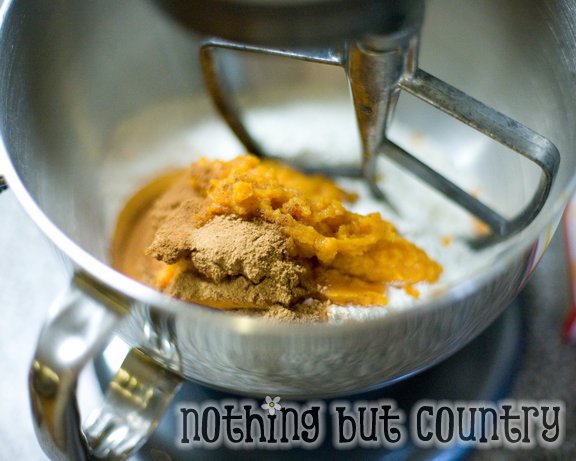 In my mixer I add the full box of cake mix, full can of pumpkin, and I eyeball how much Cinnamon and Pumpkin Pie Spice. I would say around 1 tablespoon each? Maybe a little less.  Whatever you like really. If you like your breads spicy or not.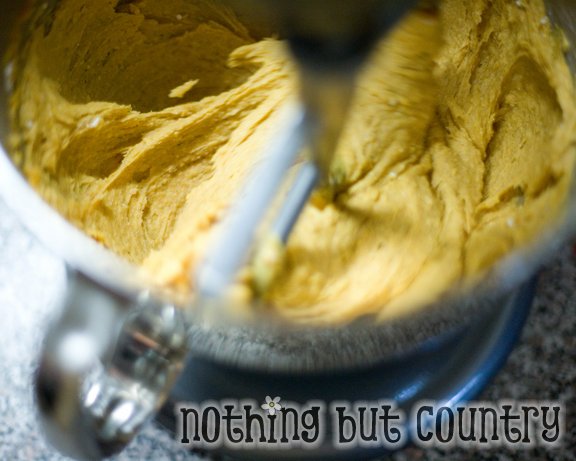 Mix well- and your done 🙂  (making the batter that is)

Drop batter into cupcake liners (it made approximately 18-19 for us)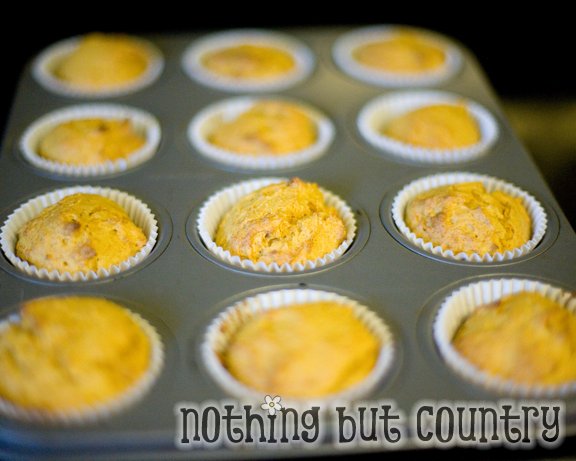 Bake at 350 degrees for 13 minutes. (We have convection oven and that is how long our cupcakes bake)  You may need a little longer.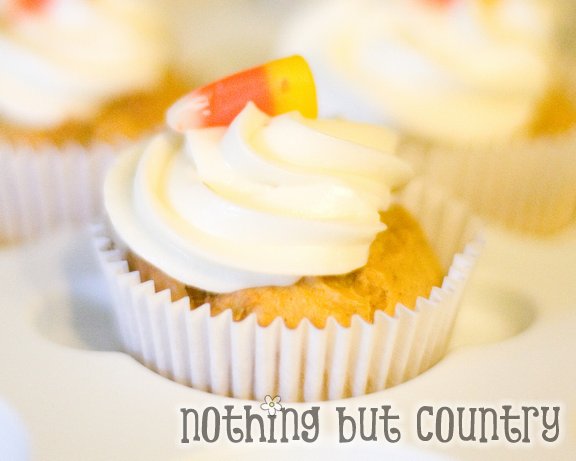 Allow them to cool and enjoy. They are tasty as is. I went a step further and iced them with cream cheese frosting and a cute candy corn 🙂
My frosting is very simple:
Frosting:
1 stick of butter
1 package 8 oz cream cheese
4 cups of confectioners' sugar
2 tablespoon of whipping cream
Butter and cream cheese to room temperature.
Beat butter and cream cheese together for 30 seconds on high or until well whipped and creamy
Mix in your whipping cream for a few seconds
Mixing 1 cup at a time add in your confectioners sugar and mix till well incorporated.
Frost or add your frosting to a piping bag and pipe onto your cupcakes.
Enjoy!