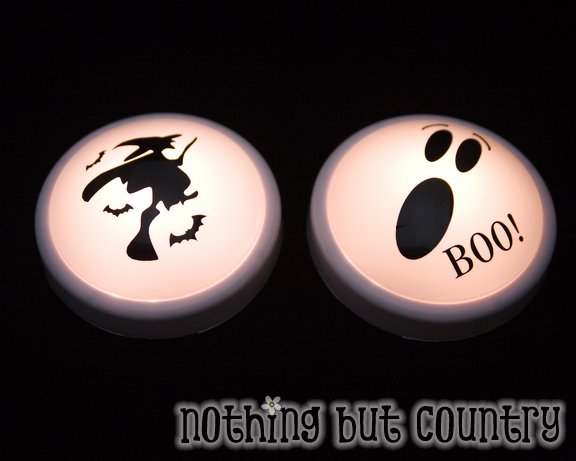 LOVE shopping the Dollar Tree.  Found these tap lights for 1.00 of course. 🙂  I thought it would make it fun to turn them into a Halloween lights for the house 🙂

My son wanted his to be a Ghost. 🙂  This was such an easy craft. I simply used my Silhouette machine and cut out the face and words and added on to the light.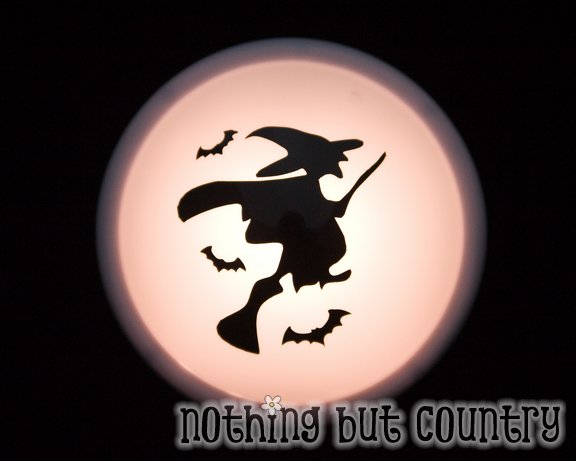 My 2nd tap light that will go to my daughter I thought the light reminded me of a moon. I wanted to find a witch to cut out.
I discovered something my Silhouette will do.  When surfing the internet I found this graphic, it was a small .gif
In my Silhouette program I went to — FILE OPEN- then I pasted the URL/WEBSITE of the .gif I found online.
It imported!! WOOHOO!!  I then enlarged the .gif and did a TRACE and it worked perfectly.
I then had a fun Witch and bats to cut out for my 2nd tap light. I am not sure if that is an old trick for a Silhouette but it worked great for me! 🙂
I can't wait to give these to the kiddos. 🙂  A quick craft and ready for Halloween.
I am going to use them to decorate in my CAR for TRUNK OR TREAT for our Church in a few weeks. 🙂
ENJOY! HAPPY HALLOWEEN