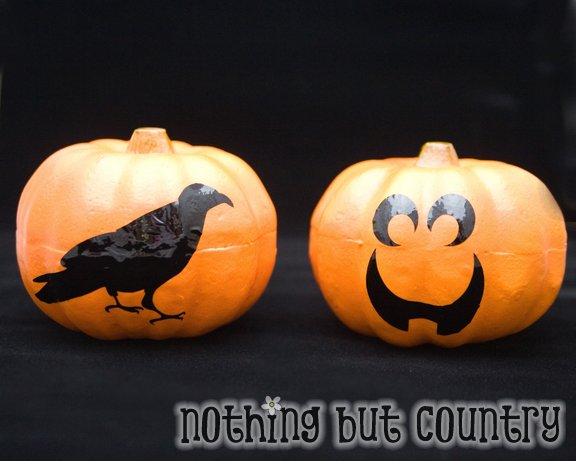 Dollar Tree has these really great pumpkins. I decided to attack it with some vinyl. A whole lot easier than carving. I can peel the vinyl off and change it again later if needed.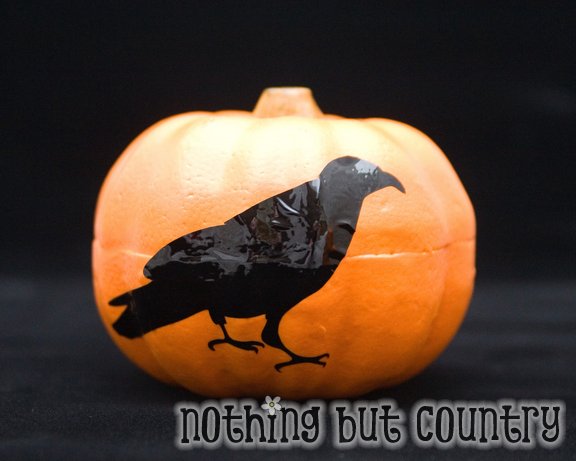 Raven is just a graphic I found online and imported it into my Silhouette machine, enlarged it and traced it. It came out really great. 🙂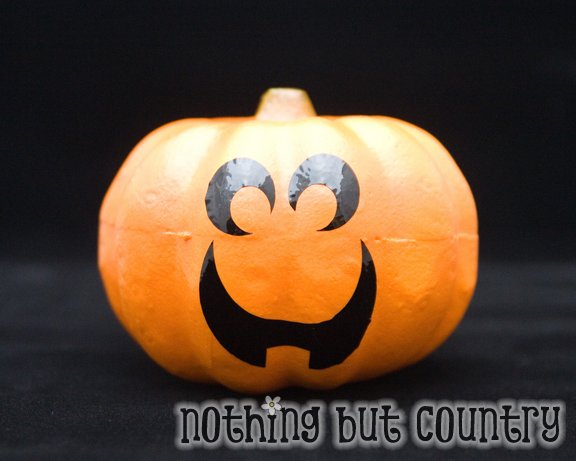 The pumpkin face I premade in photoshop as a black and white image. Imported into Silhouette and traced that as well to cut out my face 🙂
Very easy and I am LOVING my Silhouette machine so very much. Putting vinyl on everything it seems 🙂  Fast way for making Halloween decorations!!
Check out your local Dollar Tree to find these pumpkins. I am sure they will be going fast as October is already here. WOW!!!
HAPPY HALLOWEEN!