I have had readers send me photos of the creations they have made from projects we posted here at Nothing But Country.  It makes me feel so good to see others projects or how they were inspired by a project and made it for themselves.
Here are 2 of the recent ones I have gotten I wanted to share.
Jenny of Plum Adorable her daughter's Kindergarten Class made Crab T-Shirts for their trip to the beach.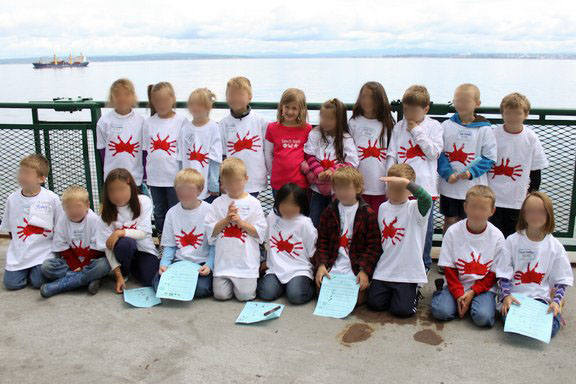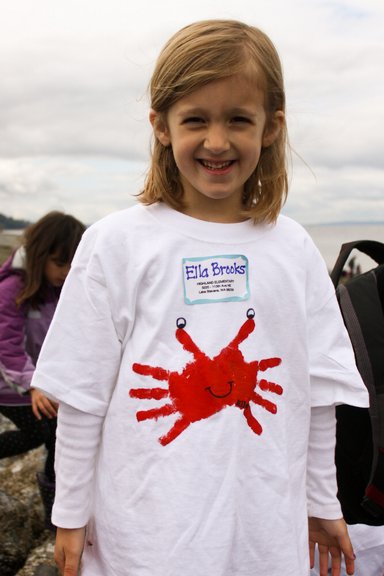 Pretty awesome!! Jenny says in her email that all the kids were given high compliments on the shirts and other schools liked it so much they plan to do it next year. 🙂   I love how their shirts turned out.
(Here is the tutorial to our Crab t-shirts if you missed it)
Thanks Jenny for sharing!!
——————————————————-
Sarah of My Release – emailed us that she created a felt dog house using our tutorial. She modified it to fit over a table she already had in her home.  AWESOME!!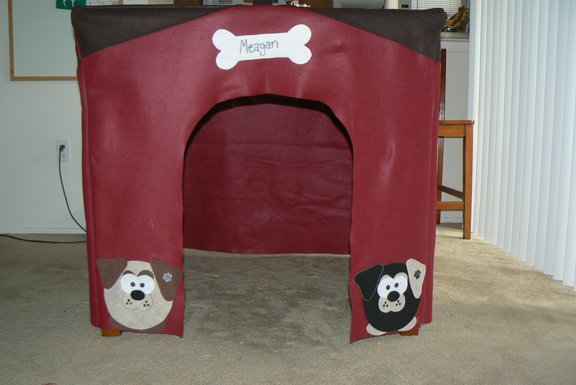 Look how cute her puppies came out?!?!  I love this!! And love seeing it in red as well. 🙂 Great Job Sarah!!
(Here is the tutorial on the Dog House Series if you missed it)
We would love any of our readers to feel free to contact us and show us your creations that you were inspired by Nothing But Country and we may feature you on the blog. We LOVE to see what everyone is making and if we can inspire others — that makes blogging our projects even more special!!