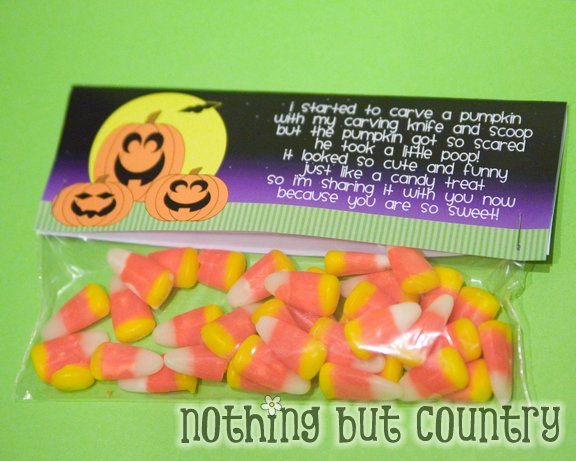 I love this poem. I have no clue who the original author is. I have used this poem for many years and love it. I wanted to make a cute tag to give away to friends.
I worked on pumpkin graphics for Halloween. Then created a fun topper tag.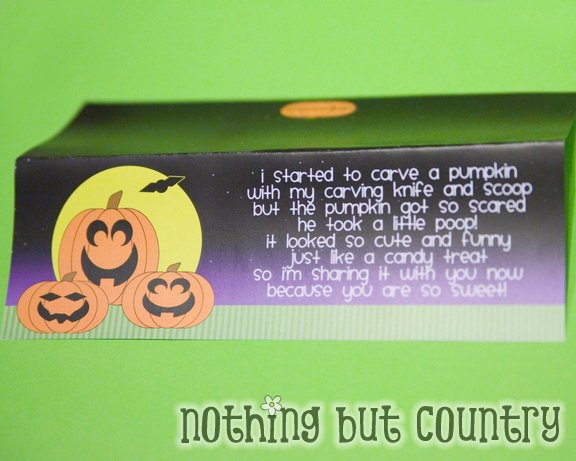 Poem reads:
"I started to carve a pumpkin
with my carving knife and scoop
but the pumpkin got so scared
he took a little poop!
It looked so cute and funny
just like a candy treat
so I'm sharing it with you now
because you are so sweet!"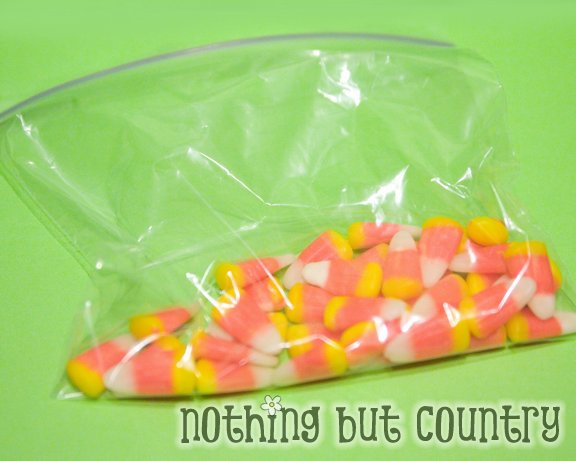 With a sandwich zip top bag add in your candy corn treat. Close the zip top bag and roll it down. Add the tag that you cut out and folded in half to the top.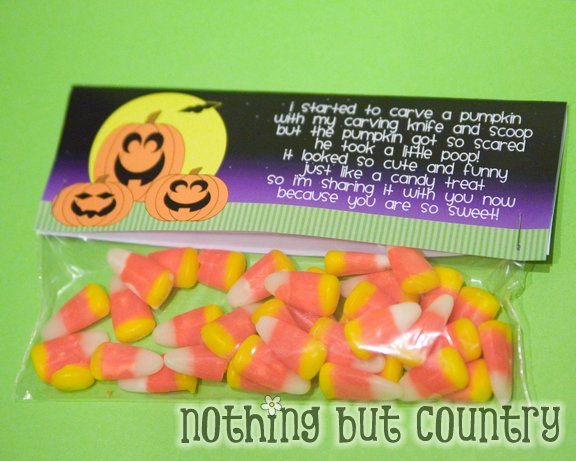 Add a staple on each side of the baggie to hold in place and now you have  a cute sweet treat to give away to friends and get a good laugh out of.
Of course we want to share our tag 🙂
If you enjoyed this post- would love it if you would follow us on Facebook and Google Friend Connect (in the upper right column where it says "connect to us") to keep up with any other projects we will have for you in the future. 🙂
I LOVE HALLOWEEN!!