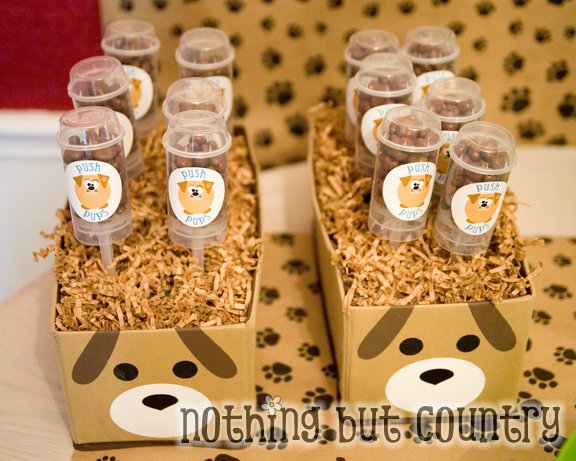 I so badly wanted to use my push pop containers for the birthday party. So I made these "PUSH PUPS"
Filled them with chocolate covered raisins.
Added this sticker to it-
I simply printed them on a 8 1/2 x 11 full size sheet of address labels by Avery. Then punched them out using Uchida LV-SJCP40 Clever Lever Super Jumbo Craft Punch, 2-Inch Circle
(My favorite type of punches)
Stuck them onto the outside of the push pops.
To display them I used the Container Store puppy drawer organizer. (TOO CUTE) As of right now they are on sale $1.99 each!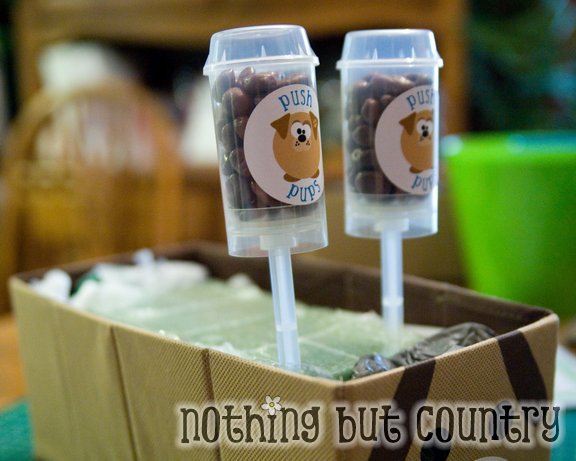 I purchased 2 styrofoam floral blocks from the Dollar Tree that fit inside of the box perfectly.
I used other paper to stuff around the outside of the blocks so they would sit snug in the puppy container. I did not want to glue the blocks into the container so I could use them later.

Once they were all snug and tight, I placed 6 of my push pups into the foam to stand up. I used also the Dollar Tree shredded kraft paper to fill on top of the foam to hide the not so cute part of it.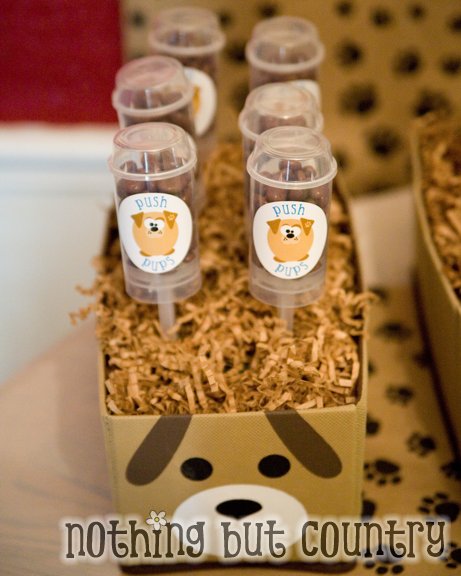 Look how adorable that came out!! Very simple to do. 🙂