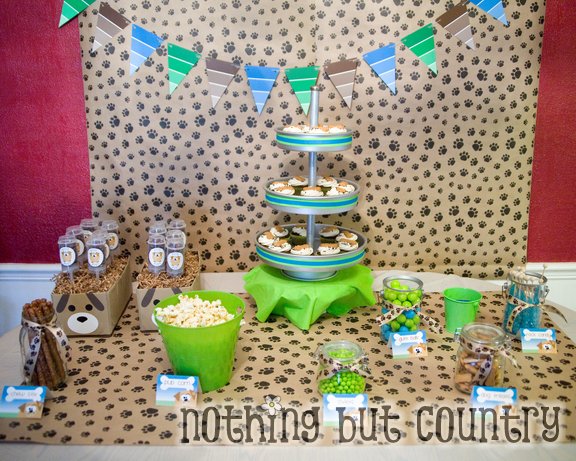 The green / blue / brown bunting was so easy to make.
Simply got paint swatch samples from our local home improvement store. (We asked before we took- the nice thing to do)
Cut each swatch into a triangle and punched a hole in each corner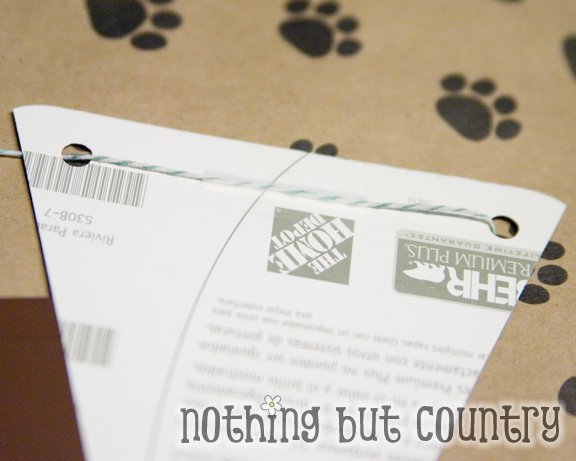 We then threaded bakers twine and alternated colors. Once we threaded them all on, using a little piece of tape on the back to hold it in place from sliding.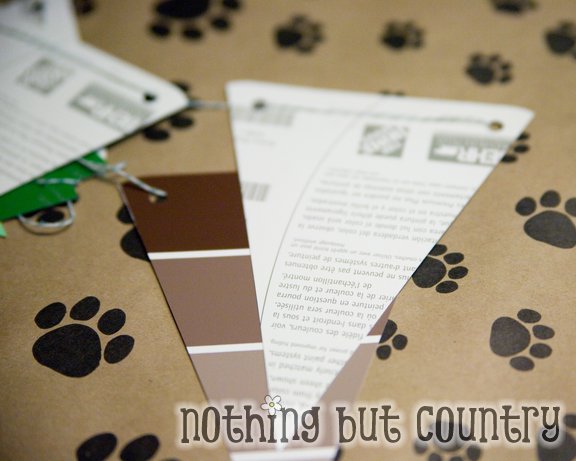 This project only took us less than 10 minutes to do. Very simple! 🙂  We got 1 triangle per paint sample.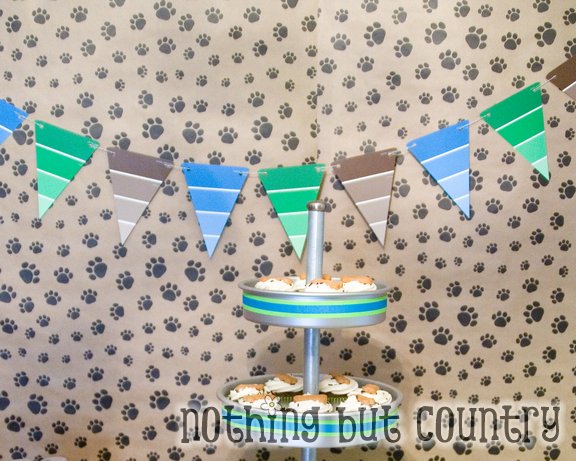 So very excited how it turned out.  Cheapest yet very pretty decoration you can do for any party!