These puppy cupcakes were so easy.  We had planned to do something else but once I saw how adorable the Scooby-Doo Graham Cracker Sticks were for the bones. We kept it simple.
Chad baked from Food Network – Chocolate Chip & Mascarpone Cupcakes & frosted/piped on a simple vanilla buttercream frosting they were soooo good.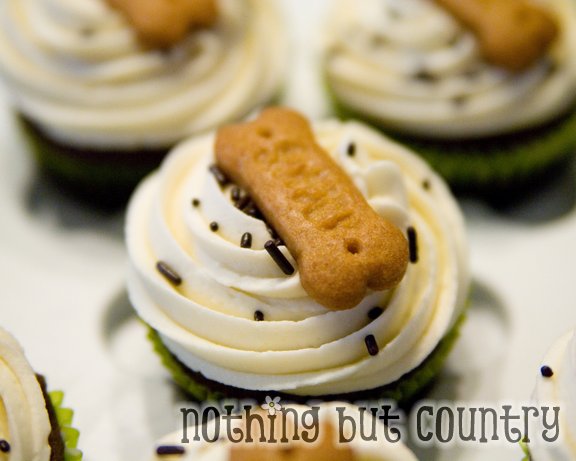 Sprinkled on a few chocolate jimmies & added one of the graham cracker stick bones and it was good to go!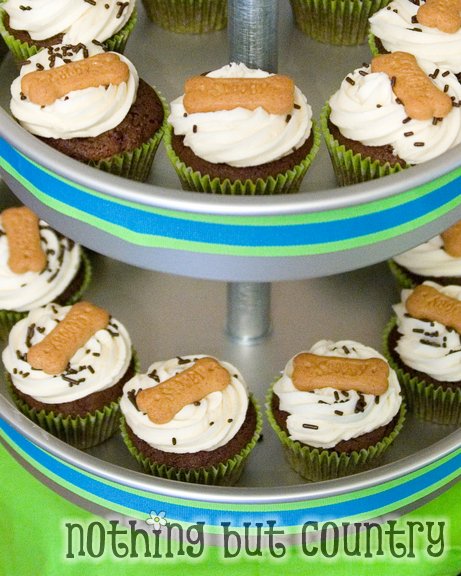 They tasted far better than any store bought cupcake- paws down 🙂 Not to mention they did not take very much time at all!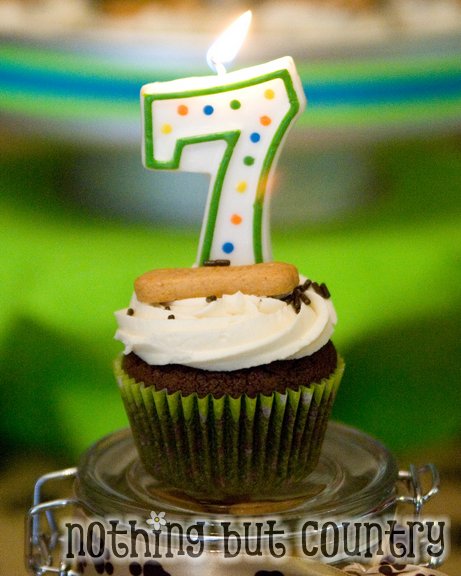 Plenty of room for that special candle for the special birthday girl.