I believe this will finally wrap up everything we did for the birthday party. WHEW.

  Alot of work but tons of fun!!! I seriously am already thinking ahead for next years party

  I have an idea.. but I will give myself a few months off.

HAHA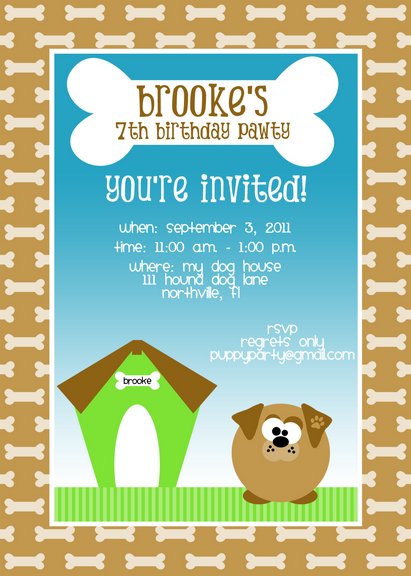 Here is the invitation we mailed out to the friends (minus the change of some info on it)  I was inspired by this invite from – Love & Sugar Kisses – her invite for her puppy party.  These were made and printed at Sam's in the size of a 5×7 print. I loved how they came out.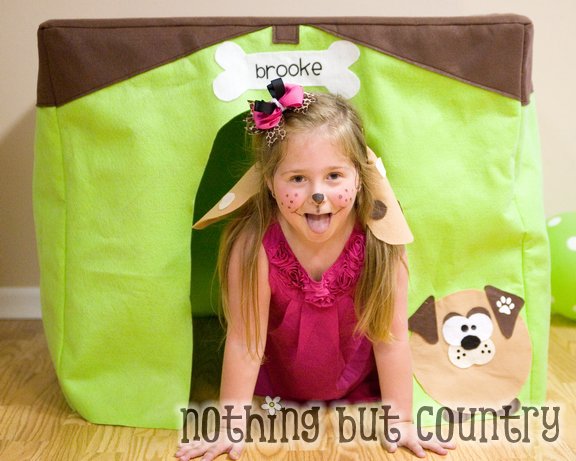 We then took a photo of each of the party puppies individually because we want to use it in our thank you card. Which will look something like this (with each of their photos in it)  Again printed on 5×7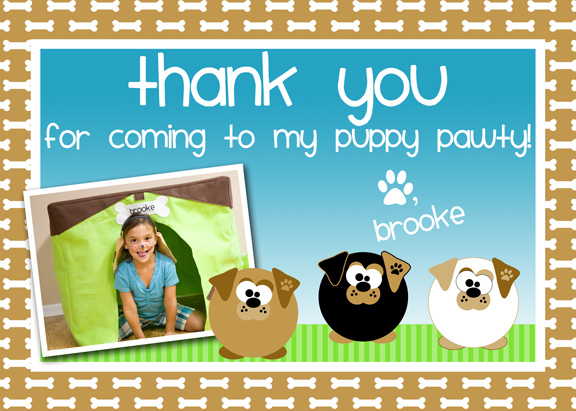 We had just too much fun doing this party. Not sure I could do this full time– but it's a blast

  My years are numbered she will get too old for all of this. My son is too old and would die of embarrassment if I did this to his party. HAHA Although he loved helping with it