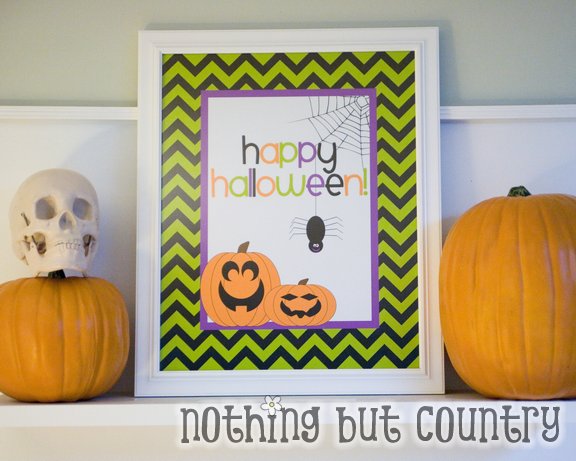 Starting to look a bit like Halloween here in our home. The 1st item of business I need to work on my mantel/shelf.
I don't have a fireplace so I have this cute shelf I decorate every holiday.
It isn't decorated exactly how I want it to look like. I have a few more projects I am working on for the shelf. But in the mean time- Chad threw on some pumpkins and a skull till we can get our other pieces added 🙂
I love cheery colors for Halloween. Not too scary 🙂
It prints as a 16×20. Be sure to turn off color correction when you are printing it at Sam's/Costco etc. Or the colors will not turn out how you want them. 🙂
You can also print it as a 8×10 as well very easily.
I love the cute pumpkin and friendly spider on this. 🙂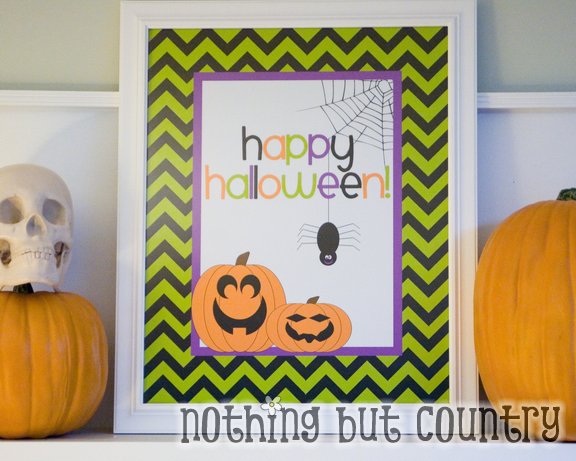 ENJOY!! And I am so excited fall is FINALLY HERE!!!