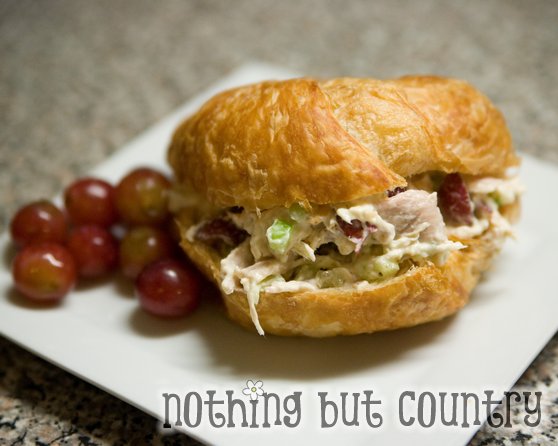 I have never made this before or even eaten it.  Years ago a friend mentioned making it for a party. It just sounded good.
Well as many of us know– it's HOT OUTSIDE and I just did not want to cook and some odd reason I remember this chicken salad out of the blue.
I googled and there are a ton of recipes out there for variations but we like to "wing" it around here.  The results were amazing. We have had it for 2 dinners now and no one complaining. 🙂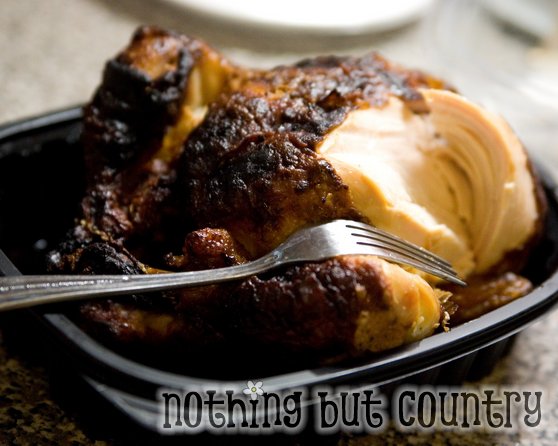 I am so not cooking or baking or roasting. Made a run to Sam's Club for other things and picked up one of their $4.99 rotissere chickens. They always smell so good and sooo delicious.
Pulled off all the meat and put it into the bowl. My kids and puppies enjoyed the skin (best part right?) haha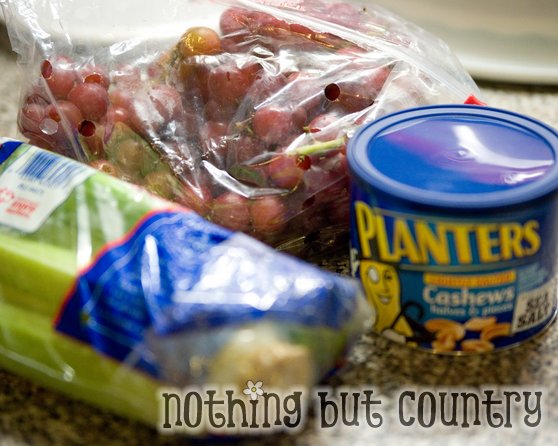 Few other ingredients – Red Grapes (soooooo sweet from Publix) Celery & Cashews (YUMMMM)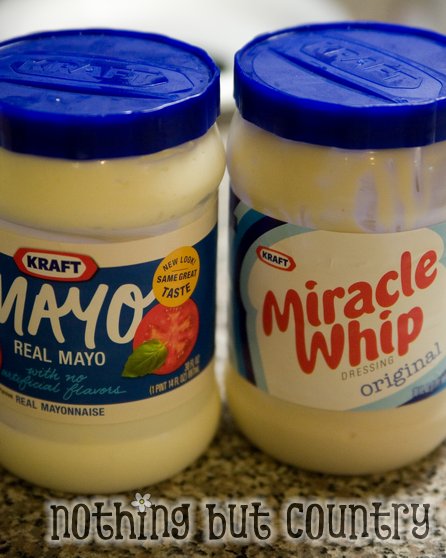 We also like to use both mayo and miracle whip together. YUM TOO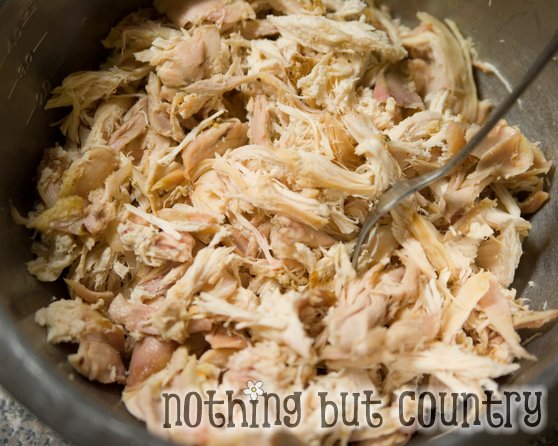 Toss all of the chicken you pulled off the rotisserie into a bowl

Add your chopped celery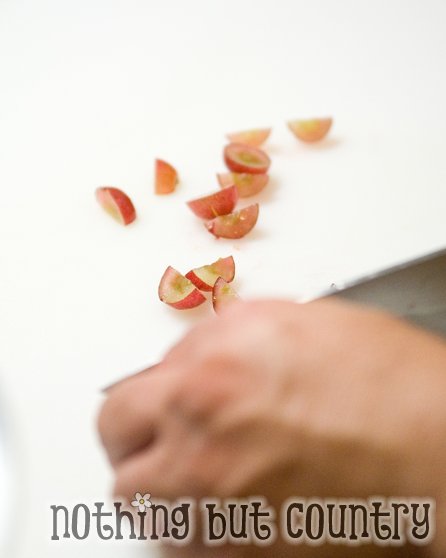 Quarter your grapes and add to the bowl too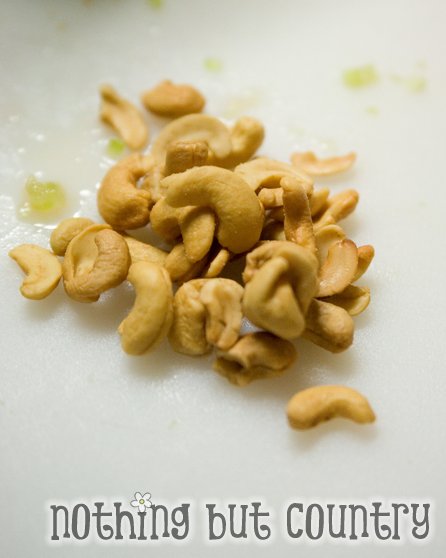 Cashews- you can leave in halves however I wanted our finely chopped so we chopped it real fine add to the bowl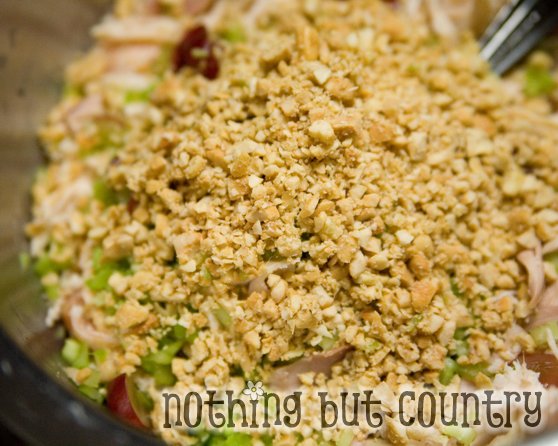 This is looking pretty good, and still so easy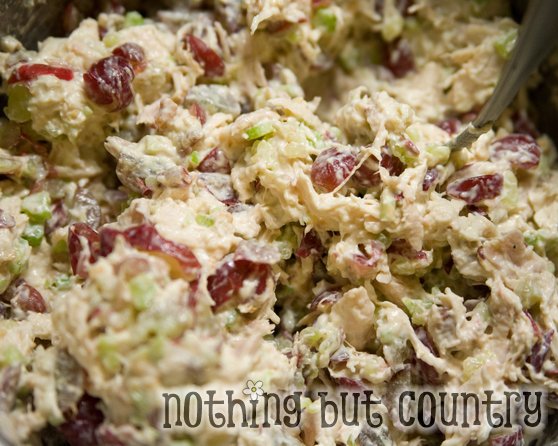 Add in your Miracle Whip and Mayo and mix well.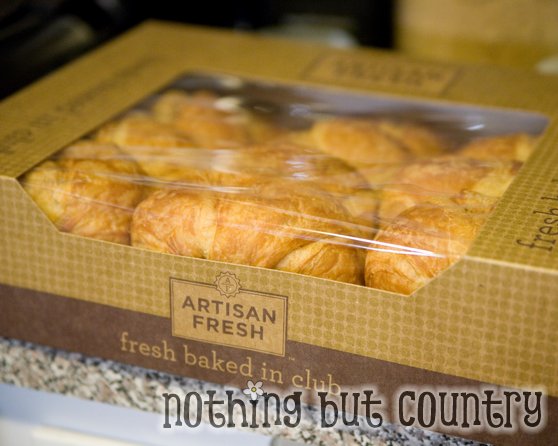 Buttery and delicious croissants …..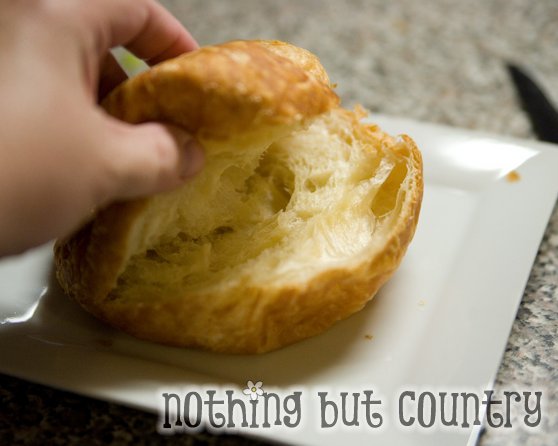 Cut 3/4 of the way along the back large side of the croissant.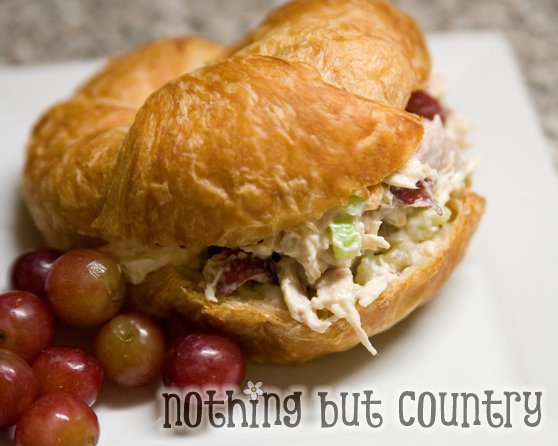 Stuff it with chicken salad mixture and enjoy!!
See– told ya it was easy and no one broke a sweat making this.  The saltiness and sweetness in this salad is mouth watering.  My kidlets LOVE this.  We will be making this again and it hit the spot perfectly during this EXTREME heat weather.  After swimming in the pool for hours, and you are water logged, this is the perfect meal. 🙂
(**Note– this makes a large bowl of salad. Would be perfect for parties, or you can 1/2 the recipe if you wish. The recipe will make 12 large sandwiches very generously stuffed)
Summer Cashew Chicken Salad Sandwich
Makes 12 Large Sandwiches
1- roasted/season whole chicken (or Rotisserie from your favorite store)
3-4 cups of grapes quartered
4 large pieces of celery chopped
1 cup of chopped fine cashews
1 1/4 cup of miracle whip
1/2 cup of mayo  (less if desired)
12 Large croissant Rolls
Pull all the meat off the whole chicken. Place into a large bowl
Chop your celery and cashews and add to the bowl.
Quarter all of your grapes add to the bowl.
Add in your Miracle Whip and Mayo and mix well.
Slice open the back side of a large croissant roll and stuff generously with chicken salad.
Enjoy