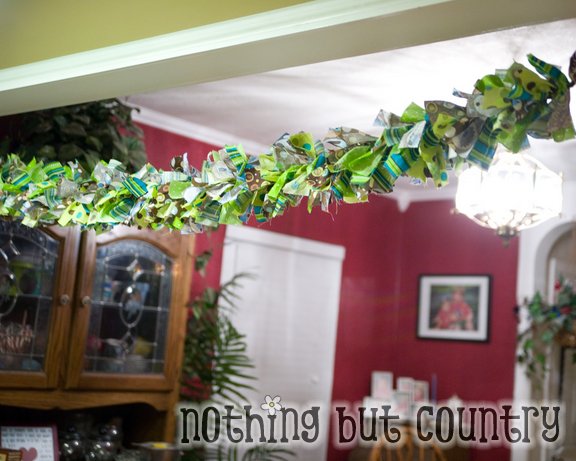 I love all the rag garlands I see for birthday. I wanted one to hang between my dining room and kitchen to dress it up a bit for our party.
Our Puppy Party coming up soon theme colors are Lime Green, Turquoise & Chocolate. So we found some fun fabrics.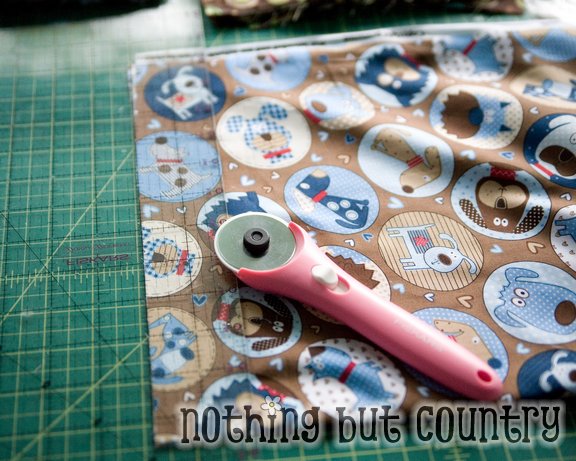 I cut my fabric in 2 inch strips. My fabric is 45 inches wide from the bolt.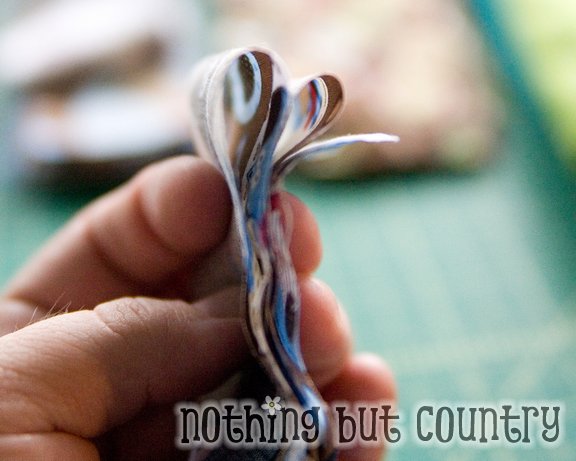 Once I cut out all my strips the 2×45 inch piece I folded in to 9 inch sections. Giving me 5 pieces per 45 inch strip.  Once I folded them all back and forth…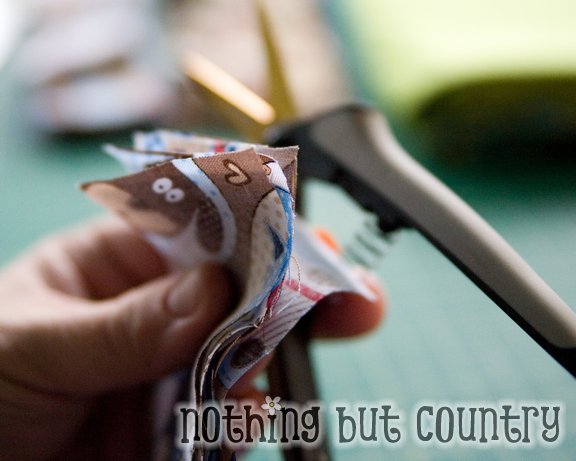 Took a pair of  scissors and just snipped the loops. Made it quicker that way.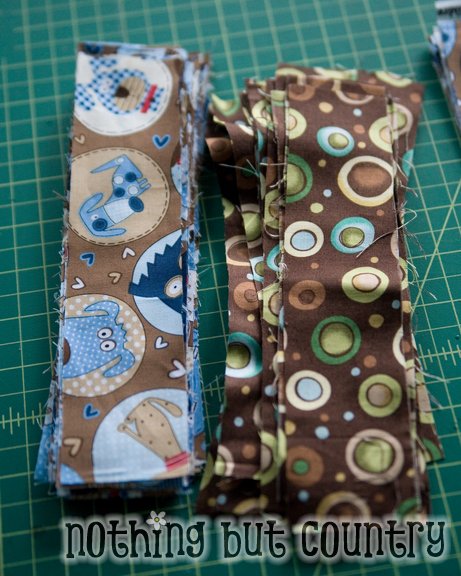 2 of my fabric color of choice
I used twine since it is durable and I like the look of it. I measured the wall I wanted the rag garland to hang between and cut it a bit longer so I could make /tie a loop on each end to hang up the twine.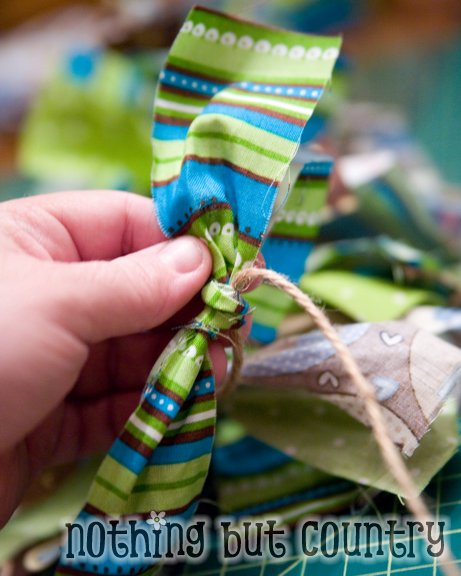 I then just tied on my 2×9 inch pieces right onto the twine in the order I wanted my fabric to go on.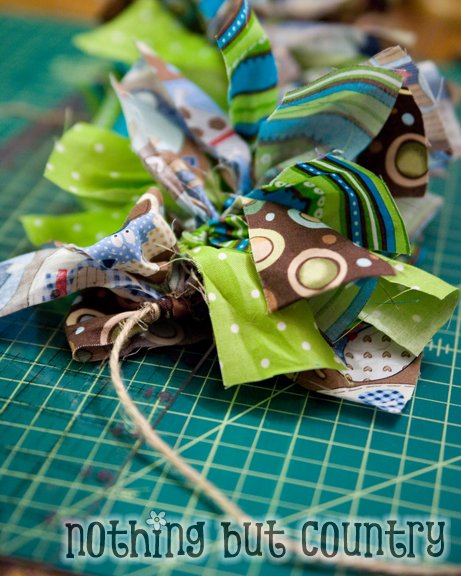 It takes quite a few strips of fabric to fill the garland. Approximately 10 tied on pieces of fabric = 3 inches. Keep that in mind for how many pieces you will need.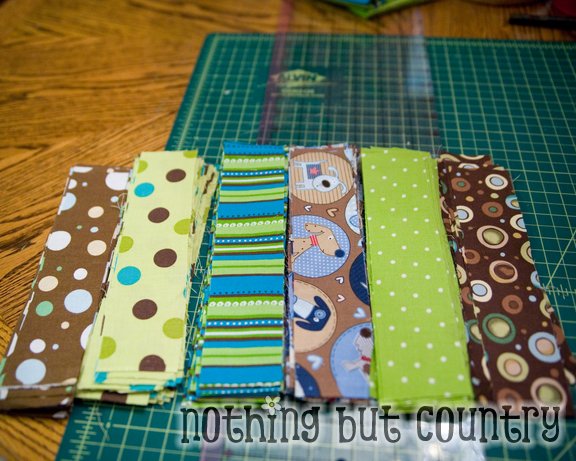 This was our selection of fabric we used on our garland. Loved how it turned out. Had all the colors we wanted and then some. 🙂  I am very happy with our rag garland. I got the fabric at both Jo-Ann's Crafts and Hobby Lobby.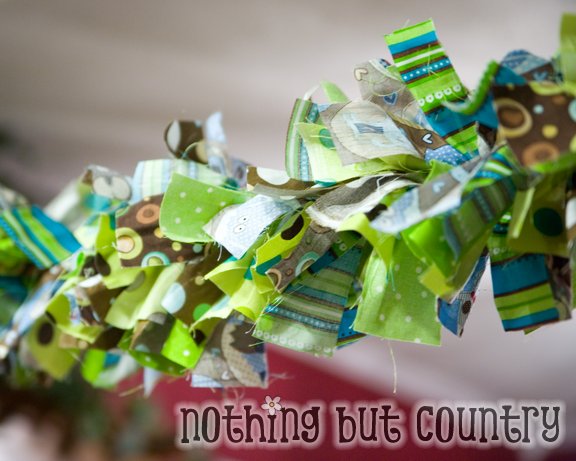 I cut up too many pieces. I have a total of 420 cut pieces and I probably only used 2/3 of that on my rag garland. I will use the rest for some other rag creations.

It took a little bit of time but I enjoy to craft.
I do have 1 warning– don't try to do this all in 1 day. TRUST ME.  I ended up with a SEVERE case of Tennis elbow in my right arm. VERY PAINFUL because I wanted to be a supermom and cut thru 8 layers of fabric at a time when I made my 2 inch strips, then I cut out all 420 individual pieces, and tied them all on.  = VERY OVERWORKED HANDS/ARMS.
Get your hubby to help or break it up over a few days.  Take it from me.  Being a DEAF mom– losing your arms due to pain is not so great. Hard to communicate in American Sign Language so my hands are so important. I learned a valuable lesson. 🙂
But when my arms are throbbing I just look up and see what a pretty decoration I made. I plan to use it in my daughter's room after the party. It won't go to waste– that is for sure!