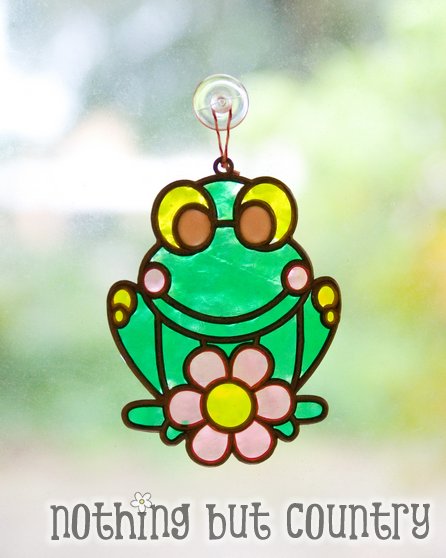 I love the summer. I get to craft with my kidlets. The other day my daughter and I worked on a sun catcher. I haven't made one of these since I was a little girl.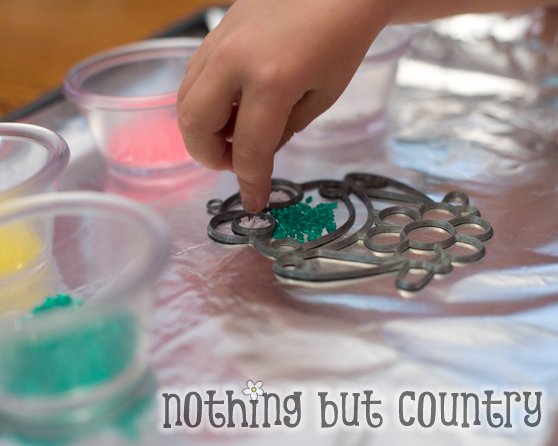 She has never made one either. I loved watching her little fingers work putting the beads in to the right areas.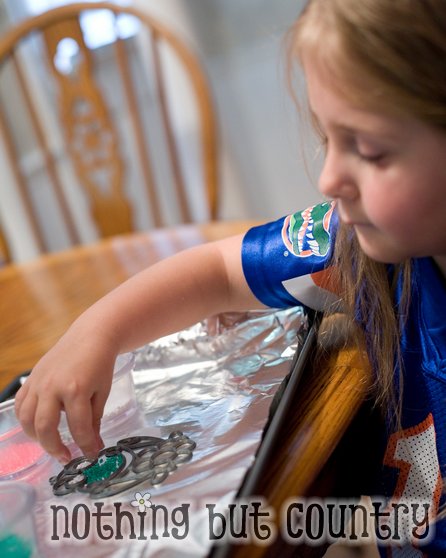 She concentrated so hard. I enjoyed watching her work on this. Made me think of my childhood as well.
She even mastered using tweezers. I didn't think she could use them properly- but she taught me other wise– she's not so little any more.
We got this fun kit at JoAnns.  She LOVES frogs and anything GREEN so this was the perfect kit for her.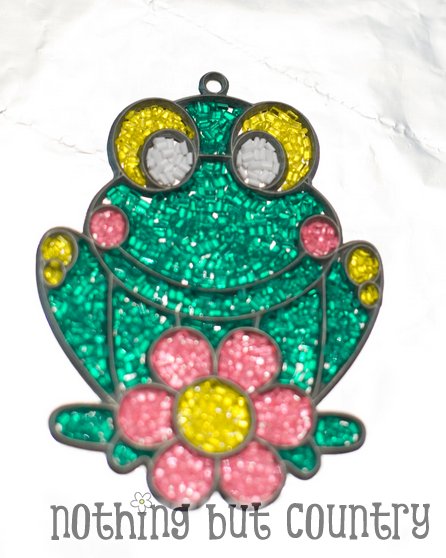 Ready to go into the oven. It baked for about 25 minutes and it cooled off in under 10.
She was soooo soo proud to hang it up to show everyone. Her dad has never made one before so he was extremely impressed at this sweet craft she made.
I LOVE SUMMER TIME!!!