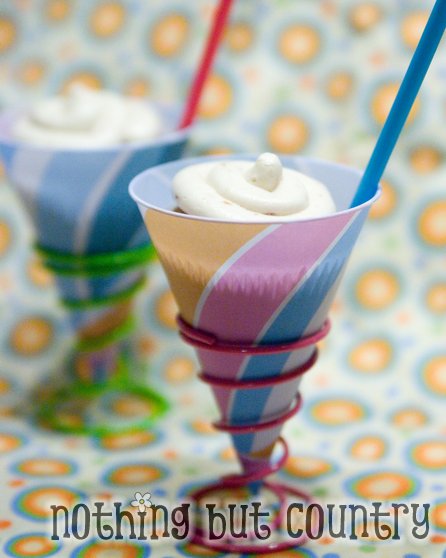 Strawberries remind me of the summertime.  I was bored the other night and I have been watching far too many episodes of Cupcake Wars on the TV. I was feeling just a tad bit adventurous. Of course I should have tried a bit more of a crazy items but for now I am pleased with my new cupcake.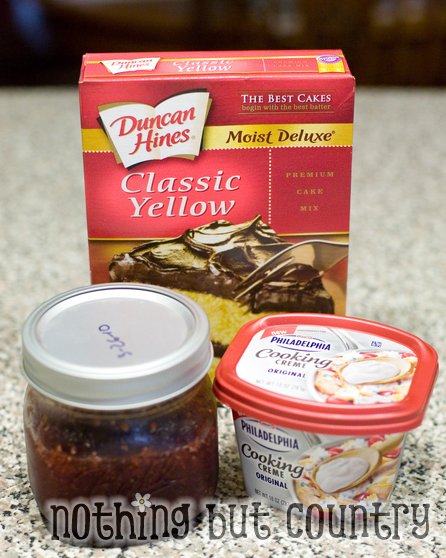 I decided I wanted to use up my Philadelphia Cooking Creme and my homemade strawberry jam. I love cream cheese and strawberry on bagels. I thought why not!?!
These cupcakes are SOOO YUM!! I can't wait to share this with you. However I had no clue what to  name this cupcake. Because I used not only my cake mix, strawberry Jam, Cooking Creme I also had a pudding mix in it as well (helps keeps it moist). So quite a few extras in my mix.
My wonderful fans on facebook – helped us pick a name.
We ran a quick contest asking what they would name my new cupcake. We had LOTS of great entries. However we really love what Julie Plemons with Thirty-One Gifts came up with. Strawberry JAMboree.  Please stop by to say hello to Julie Plemons at her website. Or stop by to see Julie at her Facebook Group– if you can and tell her congrats 🙂
Thank you Julie for naming our cupcake!!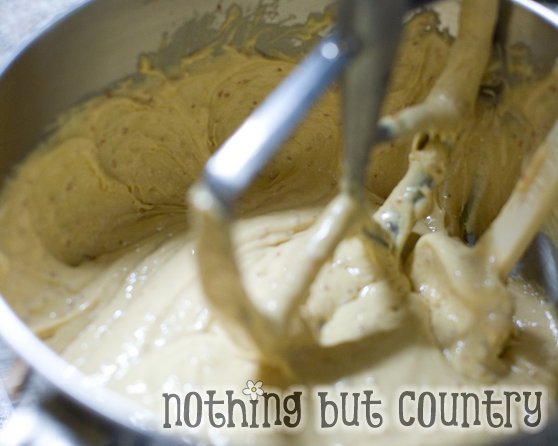 I mixed up the yummy batter and put them into cupcake liners- baked 350 degrees for 13 minutes.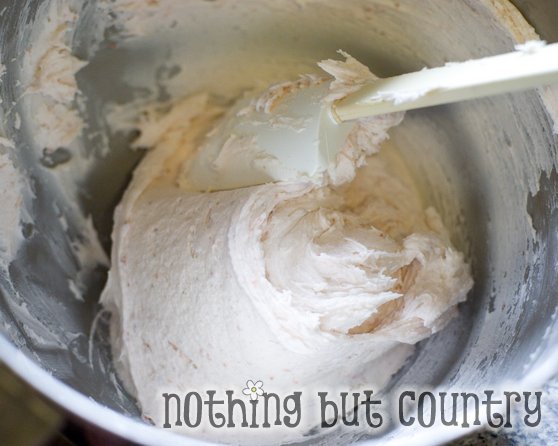 Once cooled- made some Strawberry Jam frosting to pipe on. 🙂 I love that it turned a light pink on its own 🙂 YUMMINESS.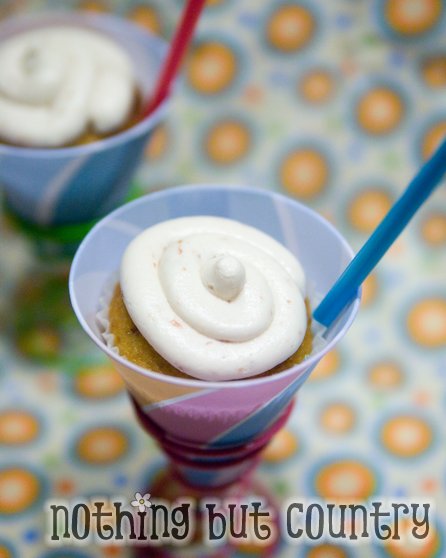 Just for fun I put the cupcakes inside of a snowcone wrapper. Because I was feeling a bit summery. I love seeing the little specks of strawberry in the frosting. 🙂
(I found the snowcone accessories on clearance now at my local Target)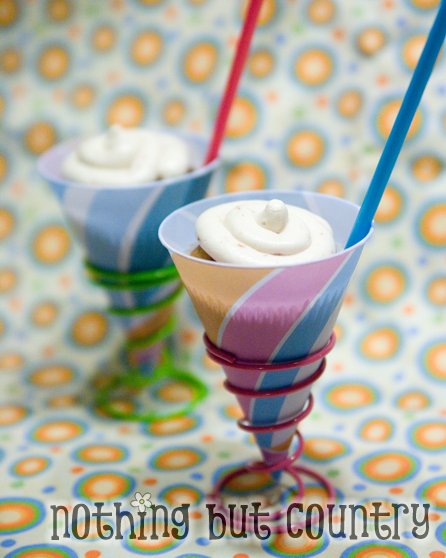 Strawberry JAMboree cupcakes are incredibly delicious. So moist and I love tasting real strawberries in them. You could easily make this with any favorite strawberry jam you have. I just make all our jams from scratch and can/process them so we have them to enjoy for a while.
Strawberry JAMboree Cupcakes
Bake 350 degrees F
Makes 30 cupcakes
Cupcake:
1 box yellow cake mix
1 small box instant vanilla pudding
10 oz Philadelphia Plain Cooking Creme
1 c. Strawberry Jam
4 eggs
1/3 cup vegetable oil
Mix together your cake mix and vanilla pudding with your oil and eggs for approx 1-2 minutes on medium.
Add your 1 c. Strawberry Jam and 10z Cooking Creme
Pour into cupcake liners and bake for approx 13-17 minutes depending on your oven at 350 degrees.
Check your cupcakes with a toothpick that it comes out clean upon removal of oven.
Allow to cool before frosting.  (I will admit they were so good- you could eat them with out frosting too)
Frosting:
2 sticks soften butter
4 cups confectioners sugar
2-3 tablespoons of Strawberry Jam
Mix your butter on high-speed for 30 seconds to whip a bit.
Gradually add in your confectioners sugar, 1 cup at a time mix for a bit, add your next cup till all 4 are added.
Will be thick- add in 2-3 tablespoons of Strawberry jam till your frosting reaches your consistency you want for piping.
If frosting still is too thick you may add a teaspoon at a time of water to reach the correct piping consistency. (I didn't use water but if you are using store-bought jam you may need the extra liquid)
Pipe on cupcakes
Enjoy!