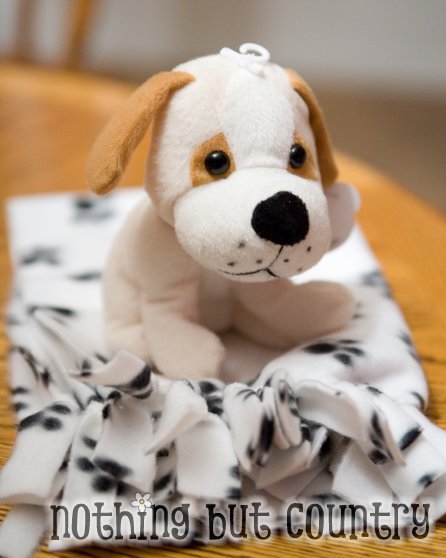 As mentioned other posts- my daughter's having a puppy party. So we are slowly getting it prepared and making things along the way so we are not in a mad dash.  I love to play ahead too. 🙂
Got this really cute fabric – fleece on sale with a coupon from my local JoAnn's Crafts.  It is incredibly soft!!
Another great thing about Fleece it doesn't fray. So you can make simple blankets for various occasions so simply.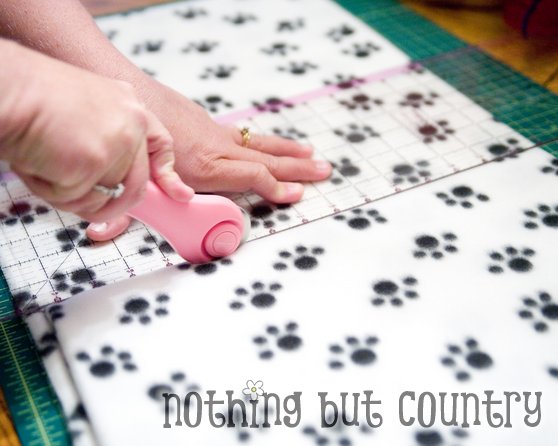 I cut little blankets 16″ x 22 1/2 " big.  But I 1st cut them 16″ x 45″ using my rotary cutter with my cutting matt and straight edge.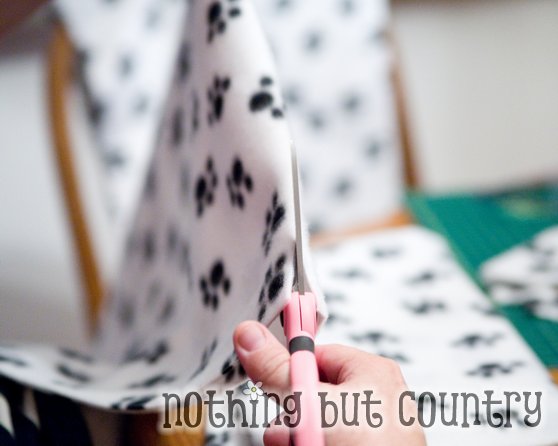 I then quickly cut the 45″ side in 1/2 giving me little 16″ x 22 1/2 " pieces. Perfect for little favor blankets.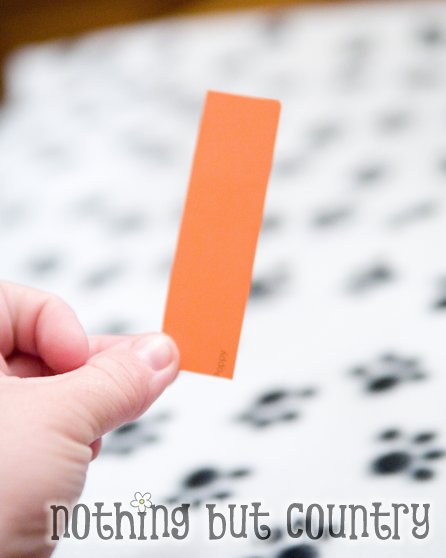 I used a piece of paint chip sample card and cut me a 1″ x 3″ rectangle as my template/guide.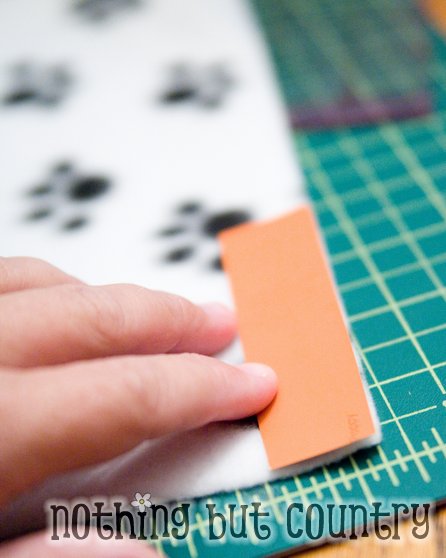 Line it up along the short edge of the blanket…..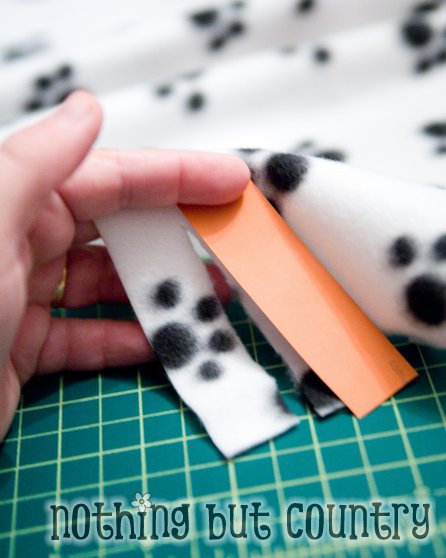 Using the paper as my guide, cutting 1″ x 3″ strips into the short edge of my fabric.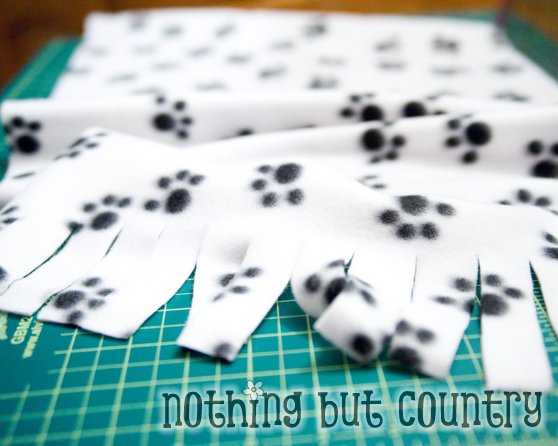 I cut all the way across and evenly. Very simple.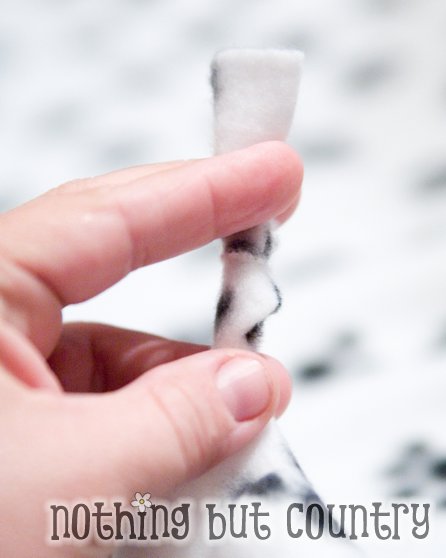 I then tied a knot as close to the inside of the blanket I could.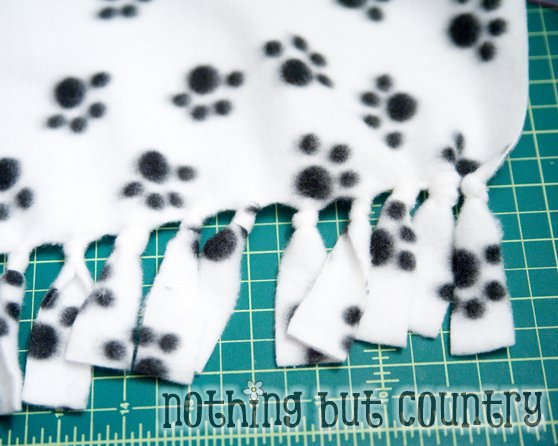 Tie all of your strips. You "should" have 16 pieces to tie on your 16″ side.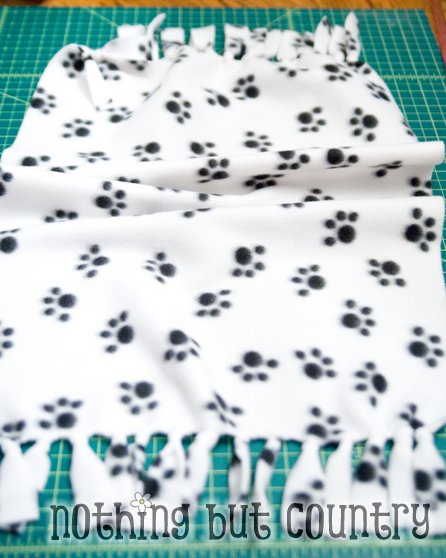 Then repeat on the other 16″ side. Now you have a completed blanket.  You can do this with a much larger size blankets for gifts.  I love to give fleece blankets at Christmas gifts and baby showers.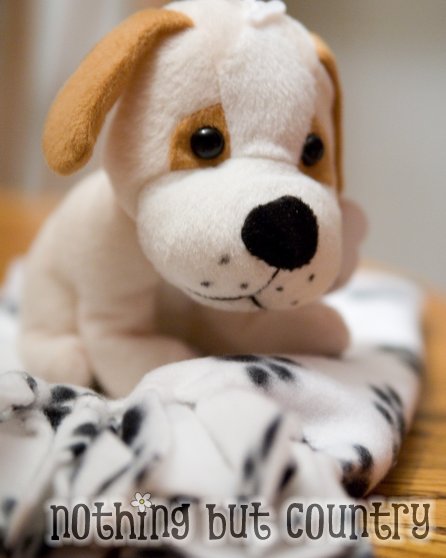 We plan to give these little blankets out as part of the favors at the Puppy Party. At the "puppy general store" where the girls can pick one up when they adopt their little puppies. (Which we got the puppies at the Dollar Tree)