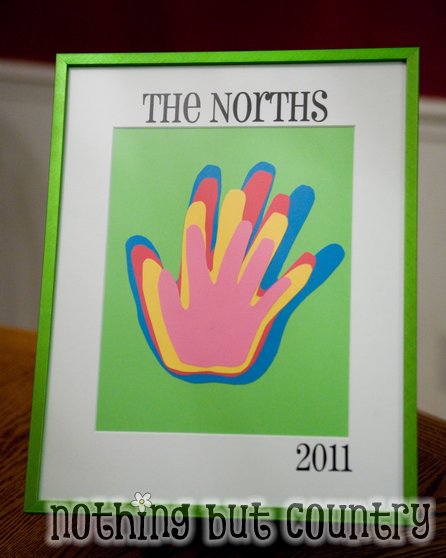 This is a great gift for any time — Birthdays, Anniversary, Christmas for your spouse. (And maybe grandparents would like this too)
I used my 50% off Michael's coupon and got this lime frame. LOVE IT. Our favorite color in this family.
We made this for Chad- for father's day.
I had to fib– GASP– and have a reason to trace his hand. The kids told them they needed it for primary. We were all in on the big fib. 😉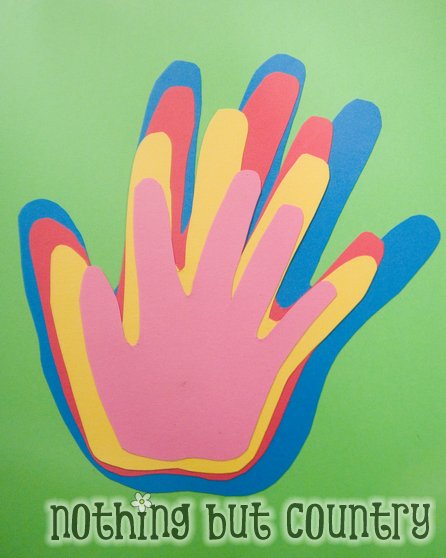 Once we got all our hands traced and cut out (make sure you trace the same hand– everyone right or left. Cut them out and glue/tape them down on top of each other in order. Dad/Mom/Older to younger kids. 🙂 Also I picked colors that sorta represented us too. Of course you can make a theme for your decor. But the colors actually go with each of us. (I have red hair — so red clearly is me haha)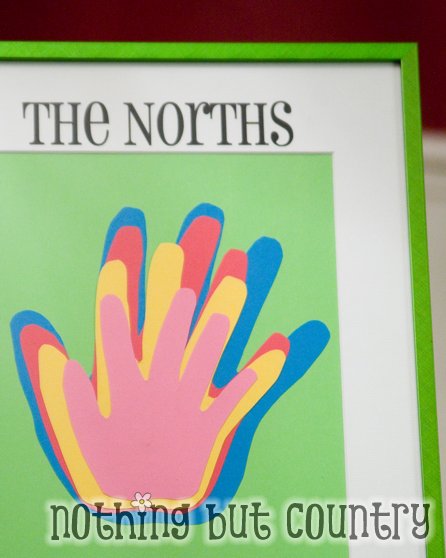 I used my Silhouette machine and cut out vinyl letters to stick on the matt portion of the frame. And at the bottom added the year it was done.
Chad really did love this. More than I thought he would — but he is such a great dad. He hung it up immediately. 🙂
I saw this cute idea on Pinterest.com — from this blog. I loved the idea so much knew it was my father's day project for my hubby.
(**my son's hand is almost as big as mine– he's growing up so fast **)