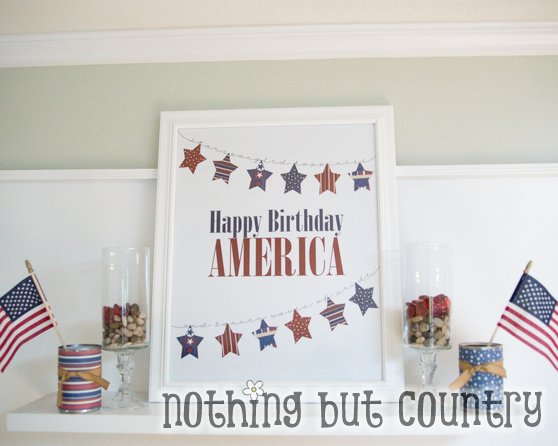 I am a little late on the 4th of July Bandwagon here. Just when I get done with Father's day. 4th of July celebrations start in my neck of the woods next weekend with church activities. So I needed to get going.
A girlfriend and I collaborated on this print and I am very excited how it came out!!! (As is she!)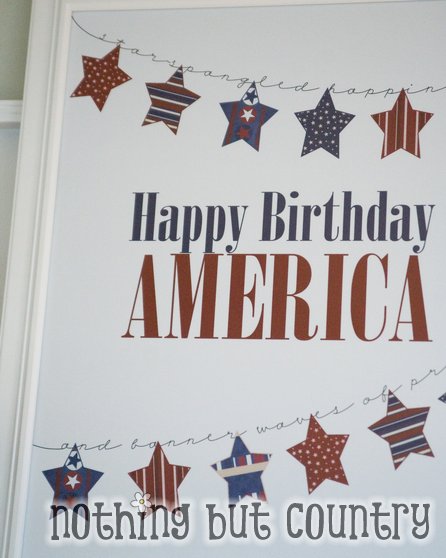 Looks like Star Bunting on a country wire. If you look closely the wire is a fun patriotic saying–
"Star-spangled happiness and banner waves of pride." ~Cherishe Archer
I did 1 hour print at Sam's club. 16×20 (you could easily print this as an 8×10 as well). When you order from Sam's be sure to turn off color correction and if you order it as a 16×20 make sure you upload in SLOW speed not fast because it will hurt the resolution.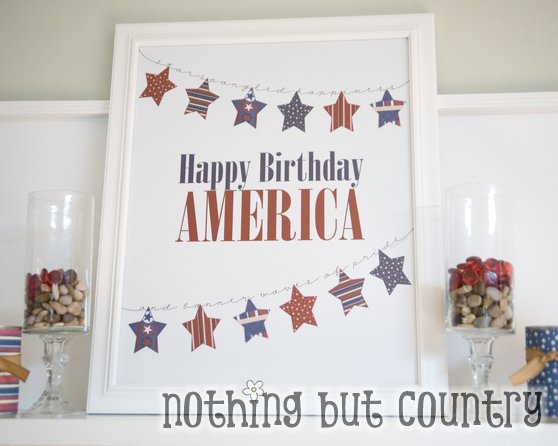 I LOVE IT!! Excited to have it up to enjoy for a few weeks.
Of course enjoying the print- I also enjoy sharing as well 🙂

Enjoy!!!
Would appreciate any comments and/or you to LIKE us on our Facebook page here if you like this project/freebie