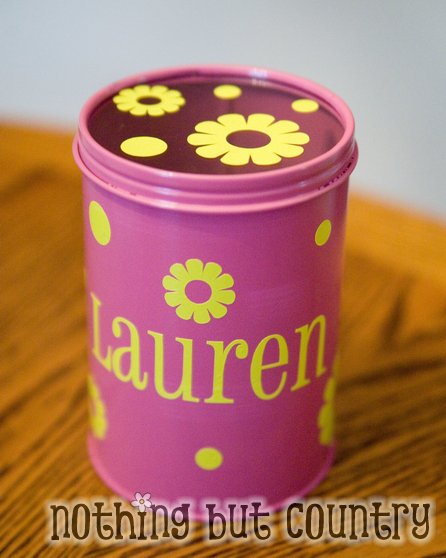 I love to look for containers. I am addicted to containers of all kinds. Metal & Glass. All shapes. Bottles, even containers food come out of. I never know when I will need one.
I had the perfect container for a girlfriend. Her birthday was near- and using my Silhouette machine- cut out her name and some flowers. And used the centers of the flowers for polk-a-dots. 🙂  Then I filled it with her favorite candy.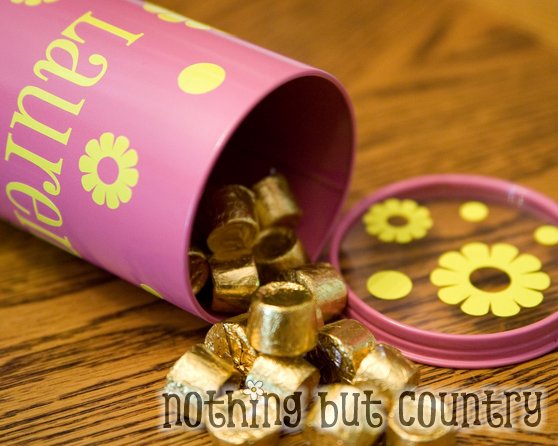 I found this fun container at one of my many trips to JoAnns Fabrics. I always keep a good stash of different color vinyl as well on hand.
So if you are looking for a fun gift- to personalize yourself. A sweet way to give your friend her favorite treat.  Try decorating a container. I consider this a semi-homemade gift. 🙂 Just the right amount of personal touch to it. 🙂