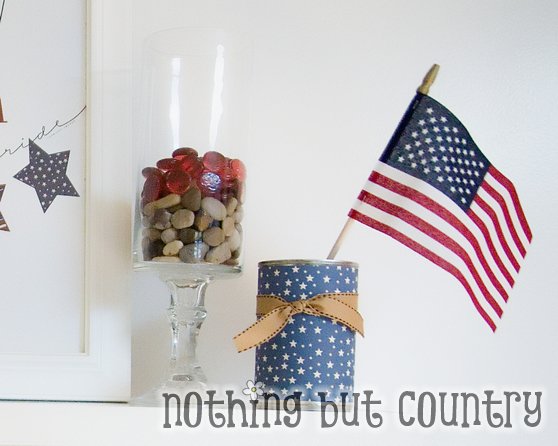 Such an easy decoration. Using left over cans from dinner, wash out and dry.
Simply cut out a piece of your favorite scrap paper to the size of your soup can. Tape to the outside of your can.
I tied on a ribbon around the middle to add in a bit of brown to my theme. 🙂
These cans are perfect also to use for 4th of July picnic/cookouts to hold all your utensils in them. Forks/Spoons/Knives.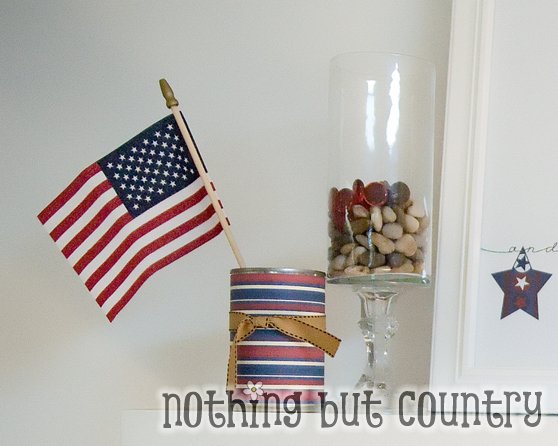 I made quite a few of these cans. Why not when you are reusing household items and they look pretty cute. (In my opinion)
Adds just the right amount of color to my display.