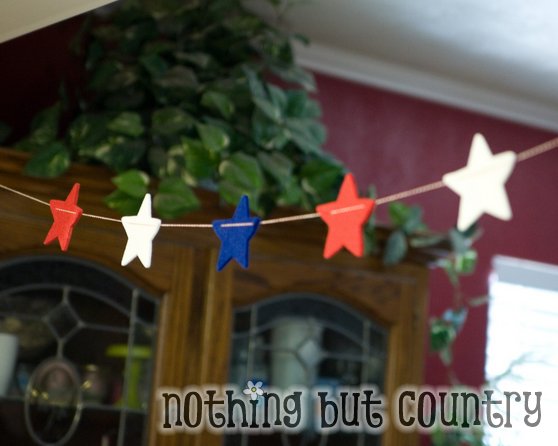 We have this area over the bar the divides our dining room and kitchen. We always love to hang things across the wide open area.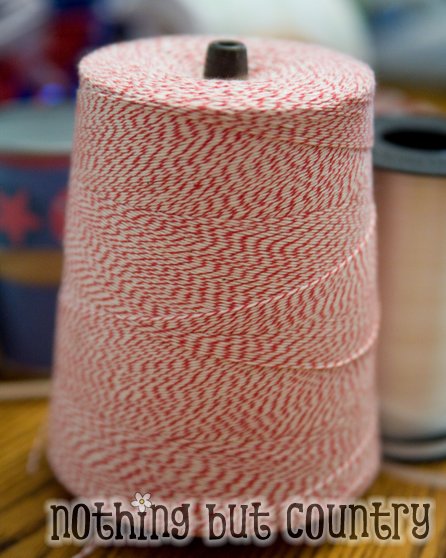 I LOVE LOVE LOVE using my red/white bakers twine. 4th of July it comes in handy!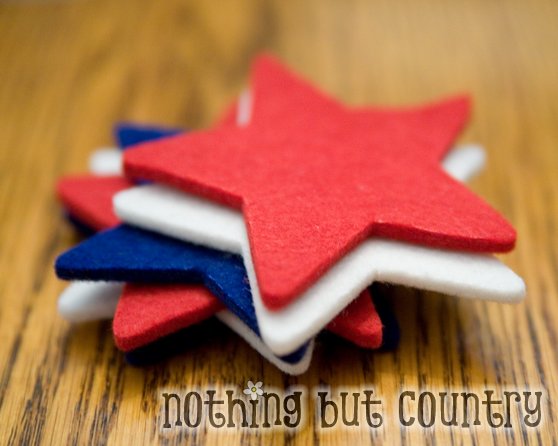 I found these thick felt stars at JoAnn's crafts on clearance.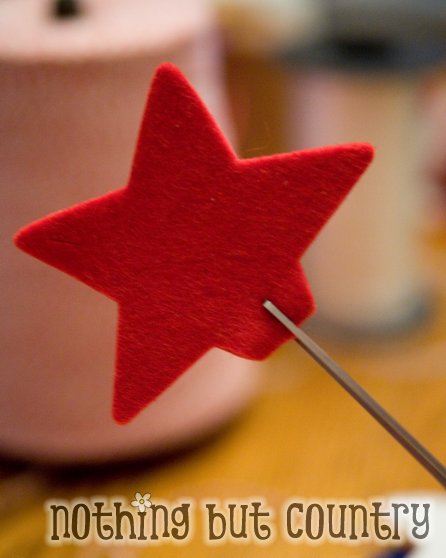 I showed the kids how to make simple slits on 2 sides of the star. Folding a point in 1/2 to do a little snip.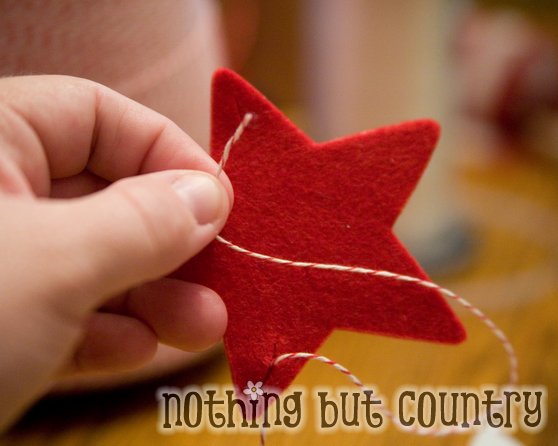 Simply pushed the bakers twine through our holes of the felt stars.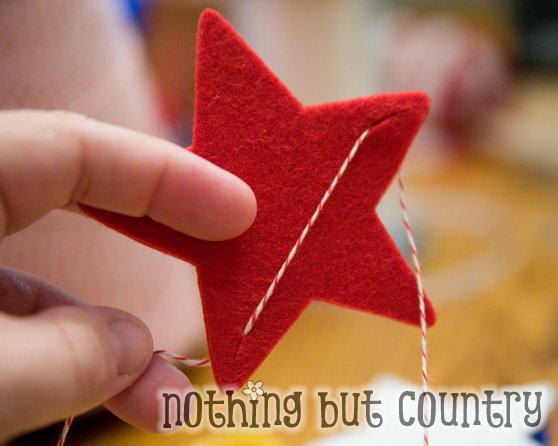 We then added all of the stars. We were not sure on spacing just yet.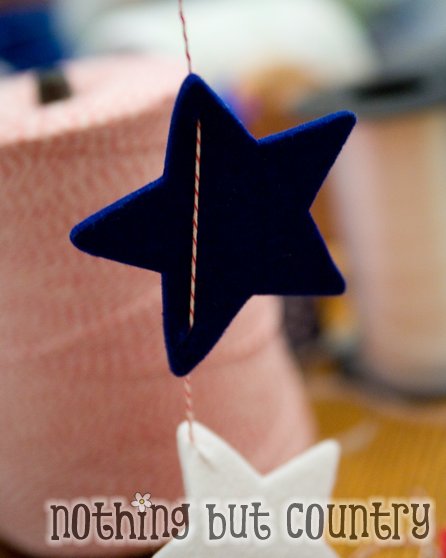 Once we hung the garland up we were able to slide the stars more evenly over our bar.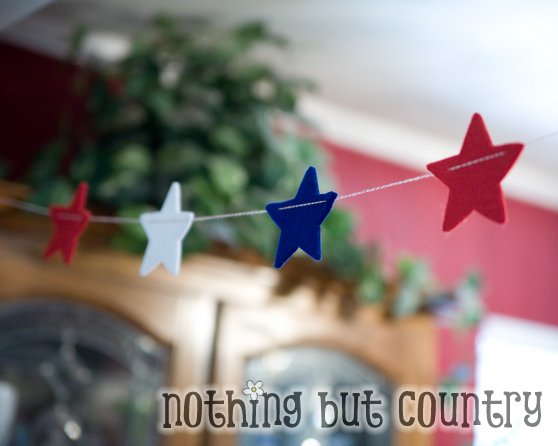 I thought about having the bakers twine in the back of the stars- but we actually likes seeing the red/white bakers twine showing on the front side. (Well the side we will see more often)
This was definitely my kind of craft. Quick, not too messy, extremely frugal/inexpensive and looks pretty darn cute and festive in our kitchen/dining room.