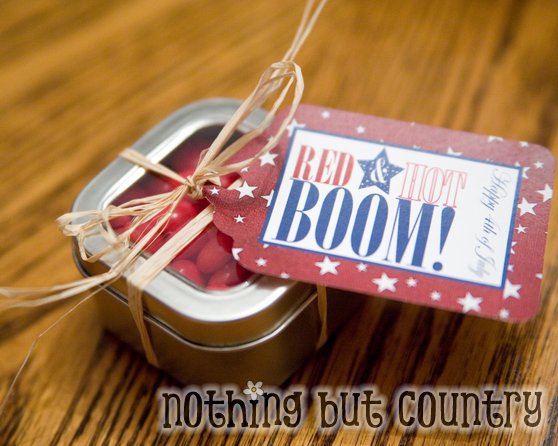 Hey- I still have a week before 4th of July. I am late on making some fun printables for it. Nothing like the night before.
I go visit some sweet sisters in my Church for visiting teaching and wanted a hot gift to give them 😉 This is what I came up with on the fly. 🙂  Pretty excited by it.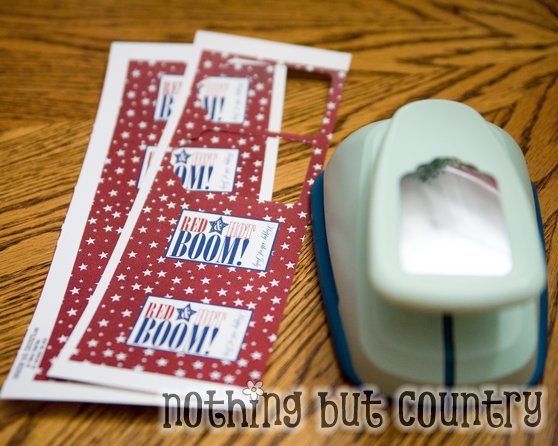 Wanted to use one of my neglected hole punches I haven't used in a while. Designed a printable to use. (and share of course).
I used the punch – Uchida Clever Lever Xtra Giga Craft Punch, Merchandise Tag, 3-1/8-Inch-by-2-1/8-Inch

I simply cut alone the line to get a strip and punched out the tag where it lined up best centered. I used a regular hole punch on the tip so I could tie it on.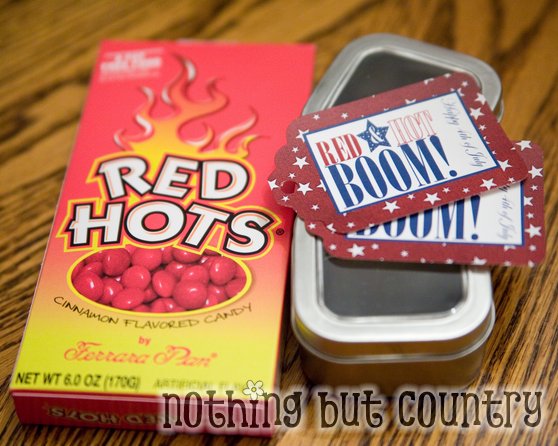 Box of red hots, containers and tags.   I got the containers at Specialty Bottle website. I LOVE containers so very much. I have to have them. Very addicting habit. Just ask my family. I save too much glass, bottles and always looking for containers. 🙂
ANYWAYS… back to the post…..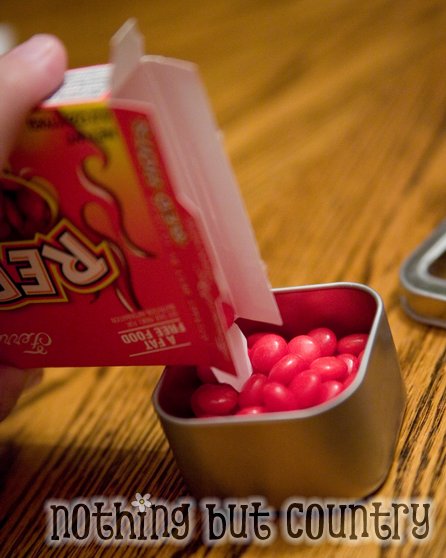 I filled up the container with 3 oz of red hots.  (the candy is 6 oz so I could fill up 2)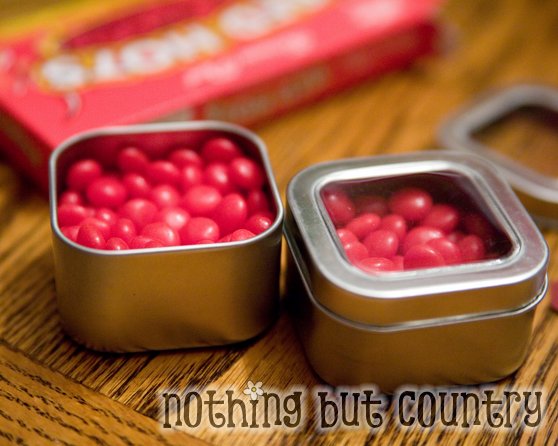 SO CUTE!! So easy!!! Perfect for the 4th of July!!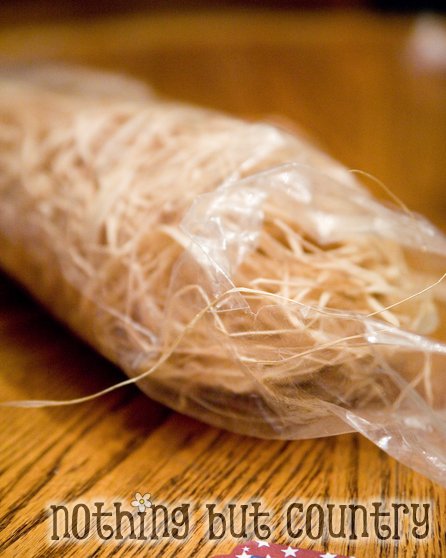 I decided to use some raffia to tie my tags on. Pulled out a long piece.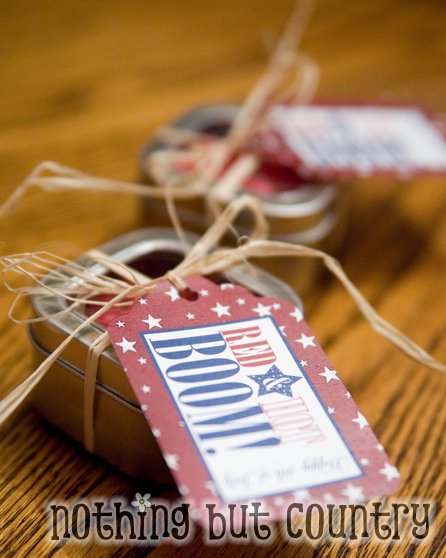 Wrapped the raffia around the box to help hold it on all 4 sides and tied it at the top, and tied on my gift tag.
Instant gift for my friends. 🙂 And they would be great little favors at a 4th of July party. You could put some red hot candy in little baggies and tie it off with this tag as well 🙂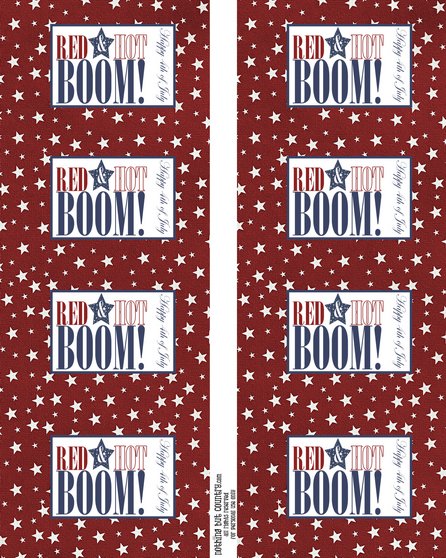 Enjoy!!!
Would appreciate any comments and/or you to LIKE us on our Facebook page here if you like this project/freebie