This is the last gift my kids teachers will be getting. I followed the flower instructions from the website MADE. I loved out it came out.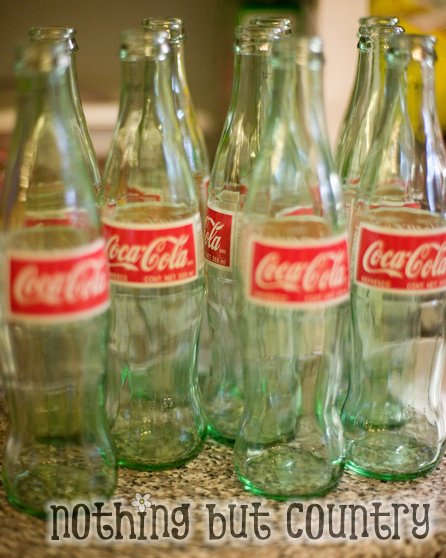 Chad sprayed them all. He is an even spray painter. I would have drips all over the silly thing.
My best friend saved me a bunch of coke bottles. I had no clue what I was going to do with them 5 months ago. Till I saw this tutorial and thought.. HMMMM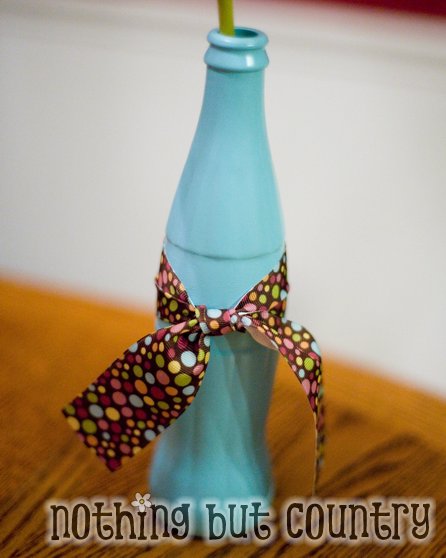 I tied on a wide piece of ribbon I got at hobby lobby. For a few reasons. No matter how many coats of spray went on the bottle- you can see the indentation of the coke label in the center. Also i wanted to dress it up a bit. The colors in the ribbon were fun and matched the vase/flower and tag. So that made me happy.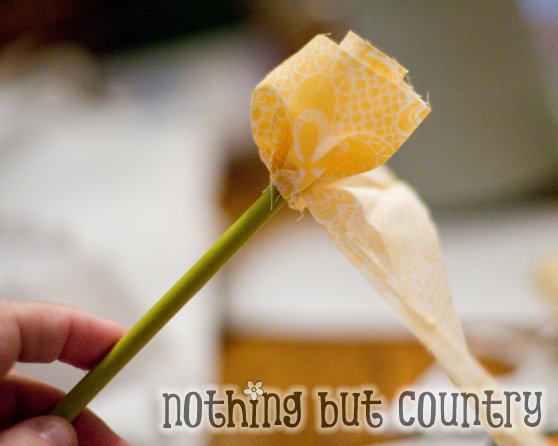 The 3/16 of an inch dowels are cut to 12 inches in length and spray painted as well green. Gathering and hot gluing on fabric pieces that I cut 2 x 18. (I just bought a single fat quarter from fabric store) I won't lie to you and tell you- you wont get glue on yourself. Doesn't matter what I tried. You will get glue on yourself. So go light on the glue. It hurts less. HAHA

I can't wait to make more with different fabric. I will add to my collection with my scrap fabrics I have on hand.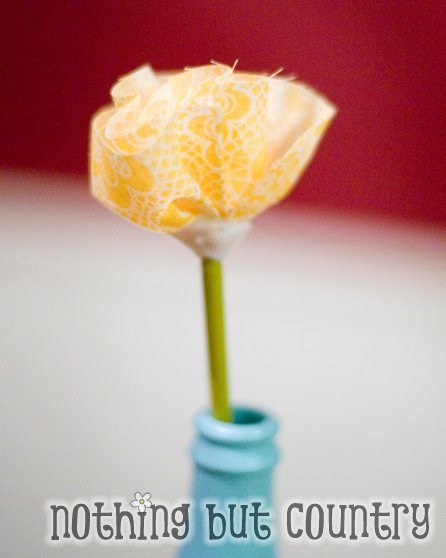 I made a few extra's for mother's day gifts too. So it was a great time to be creating these. And I made one for myself.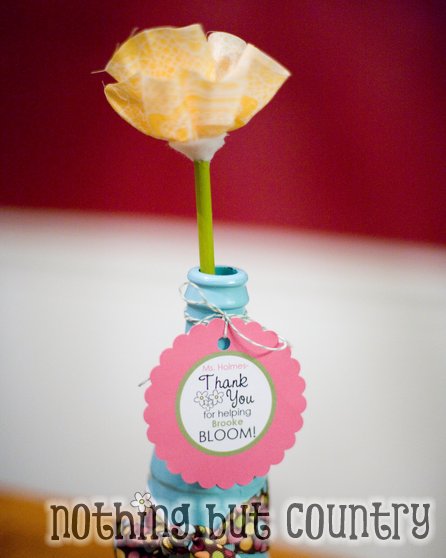 Tied on a tag to the teacher personalized. So they knew who it was from.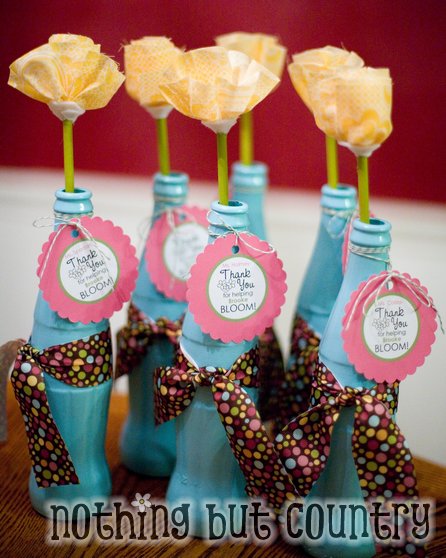 Very pleased with this project. And pleased how inexpensive it was. Creating 10 was a breeze.
Of course I have tags to share. I used the 3 inch – Uchida Clever Lever Giga Craft Punch, Scalloped Circle
punch for this tag.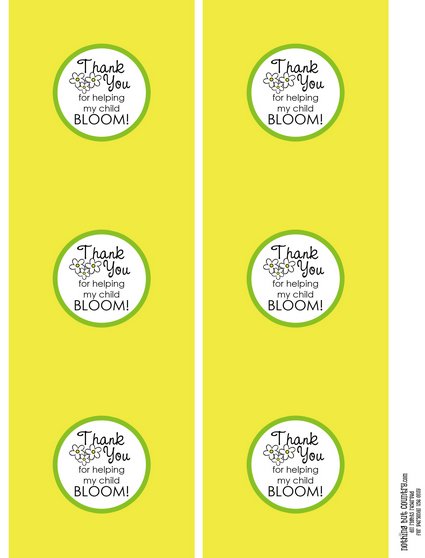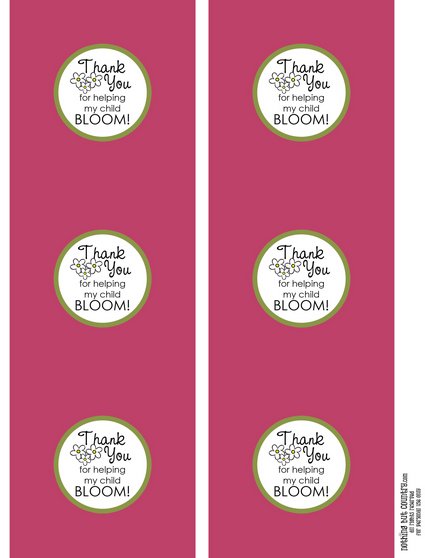 Enjoy!!!
Would appreciate any comments and/or you to LIKE us on our Facebook page here if you like this project/freebie