I can't believe he is going to be graduating 5th grade and moving up to middle school in just a few weeks. It was like yesterday he went to kindergarten. 🙂
He has done so well this year. Straight A's. Super proud. He is a great friend, hes gotten numerous awards and recognitions. The next 2 weeks is going to be busy for him, because almost every day he has come home with an invitation to some party he has been invited to at the school.  For reading over a million words party, D.A.R.E. Graduation Party, Honor Roll party. You name it.  I am so lucky to have such a great kid. (Ok — Sappy post over)
I wanted to make him his own graduation hat. I found these at Oriental Trading Company. I made a few of them in fact to give out to some of his friends that are graduating with him.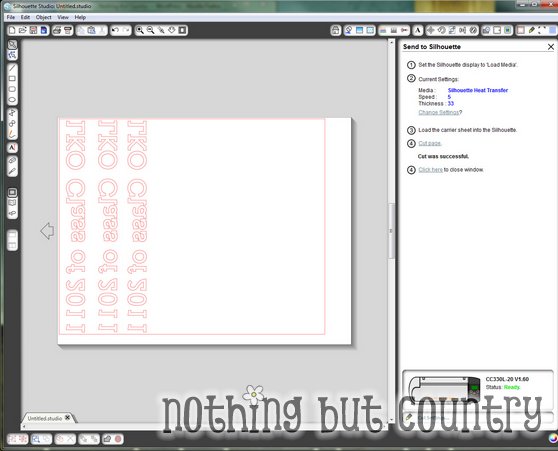 I used my silhouette machine. Cut out my sayings I wanted.
***TIP***  I used heat transfer paper but I did not use the actual Silhouette brand. I used heat transfer paper from Sign Warehouse.  15 inches wide and a huge roll of it. I simply cut off a piece the width of my machine and ran it thru. It works like a champ and I have alot more heat transfer to play with.  Cheaper to buy it that way too. Check it out.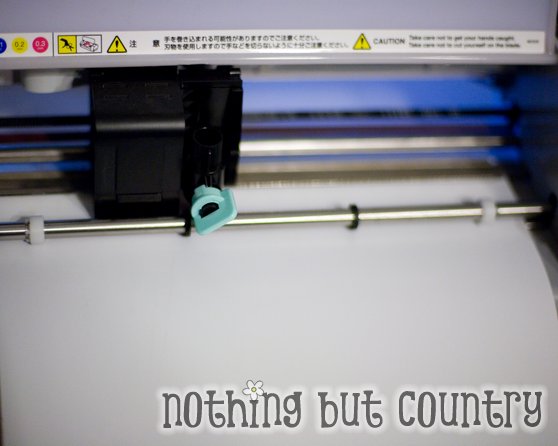 When I picked my settings in my Silhouette I picked "flocked" heat transfer because I found that setting to work best.
You do not need to put the transfer paper on anything else- just load it directly into the machine. Be sure to always reverse your image when using heat transfer or it will be backwards.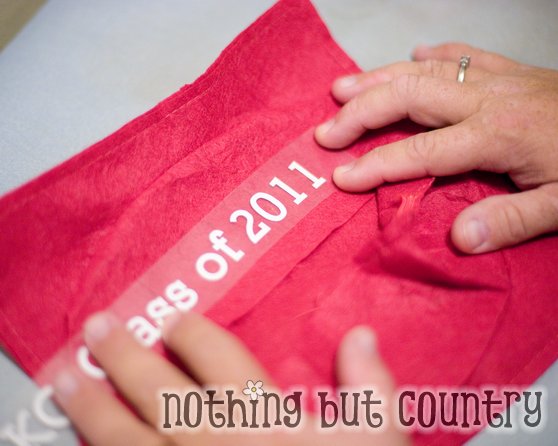 I placed the letters once I peeled off the negative part of it. Lined it up. And ironed it directly onto the hat.
(Yes the above photo – hands are mine– then below photo they become man hands.. not mine HAHA)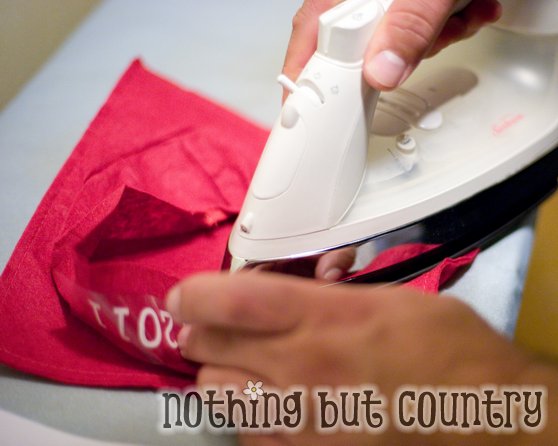 I did not need to use a cloth or paper between the iron.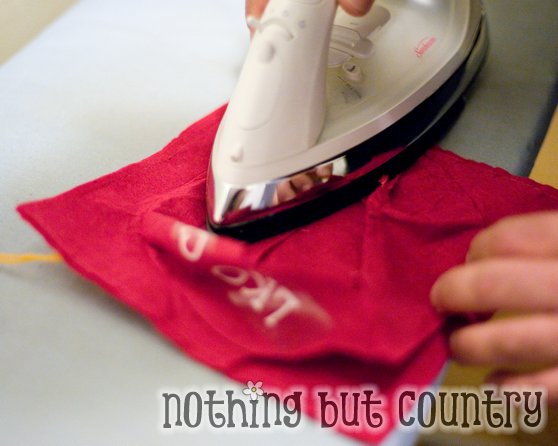 Iron it directly for 45 seconds. I had to do it in sections as it was a long piece I was ironing.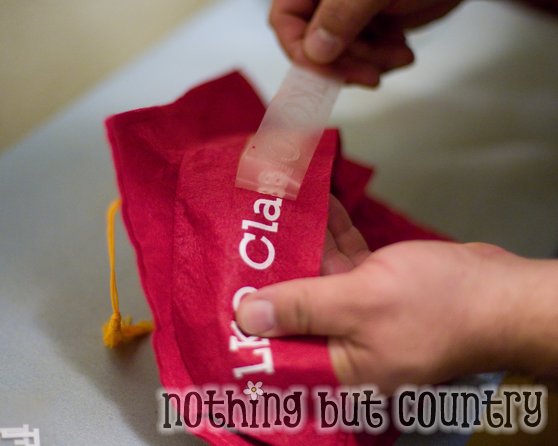 Once we had it all ironed on, in sections. I ran the iron over the whole thing to reheat it a bit, so I could peel it. If it doesn't work, just lay it back down and iron on the section and try again.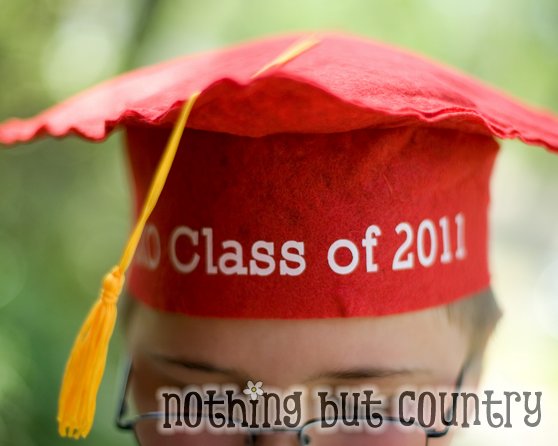 Now we have something he can keep in his memory box for his Elementary graduation. 🙂 I plan to try and get a photo with his friends all wearing theirs too.