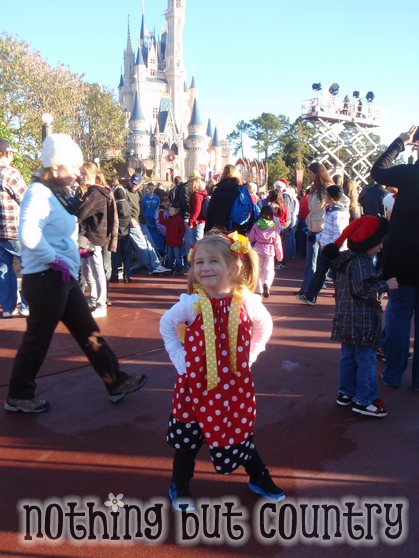 My daughter's 1st ever visit to Disney and I had to make sure she was dressed for the special occasion. Living in Florida I expected decent weather the day we went early December. However the day we went for the taping of the ABC's Disney Christmas parade- it was BITTER COLD! (Of course 2 days later it was back to highs of 75)
I had to add-on a few extra layers to ensure she didn't freeze to death in her new dress. I was determined she would still wear it, as was she. Despite what the grandparents said.  HAHA!
Added some black pants, white long sleeve shirt. She pulled out her white gloves and if that wasn't a perfect set of gloves while visiting the Mouse I don't know what was. She waved to  everyone with her white "mouse" gloves she called it.  So it wasn't a total FAIL for the weather.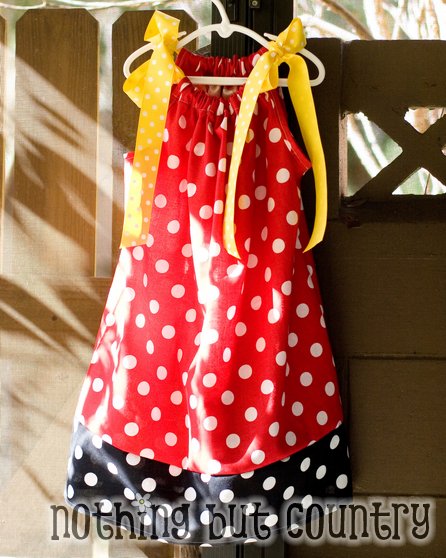 I posted recently her 4th of July dress – HERE
I used the same tutorial found over at the blog A ROOM SOMEWHERE.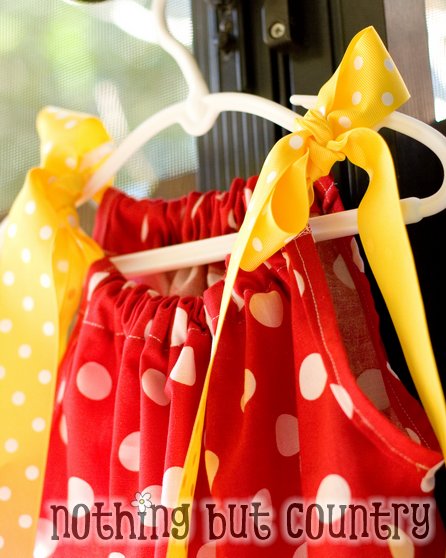 The difference from this dress from the 4th of July Dress is I didn't make a belt and I used a wide yellow and polk-a-dot grosgrain ribbon. I sewed this dress in under 30 minutes.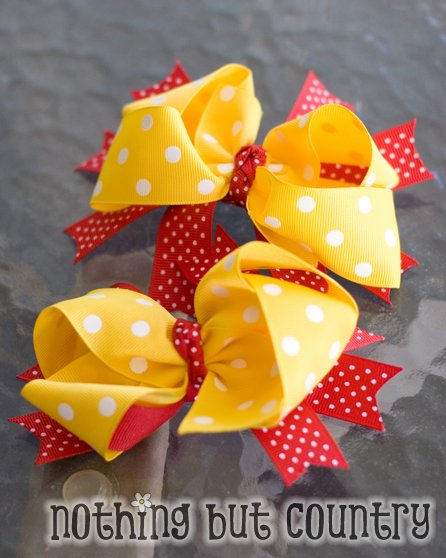 I had previously made her these hair bows. (Will have to blog about that project soon). And they worked perfect for this dress. SCORE! I am very particular about sewing projects and having matching hairbows. However if I can have a hairbow used twice – I am a happy mom.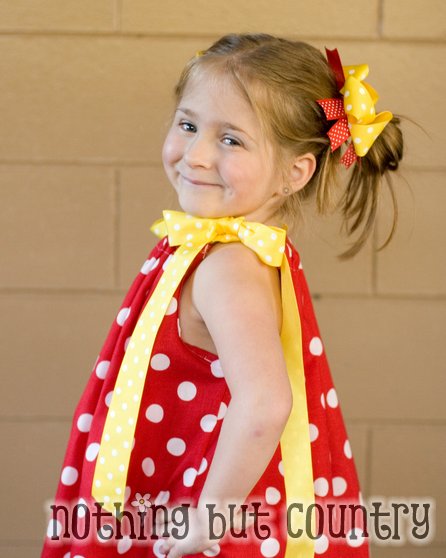 She was so proud to wear this dress. She wears it often.(She is so stinkin' cute!!) Slightly biased 🙂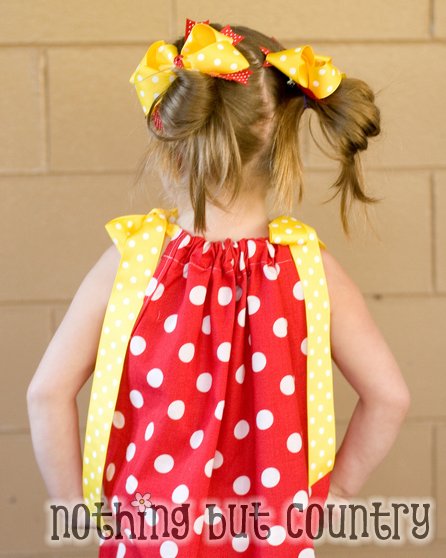 I just put her hair up into messy buns/pig tails with her ribbons.
I did want to say one of my favorite websites for hairstyles for her is – CUTE GIRLS HAIRSTYLES. – They have the cutest daughters they do hairdo's on and thought I would give them some blog lovin' and share the link with my readers.