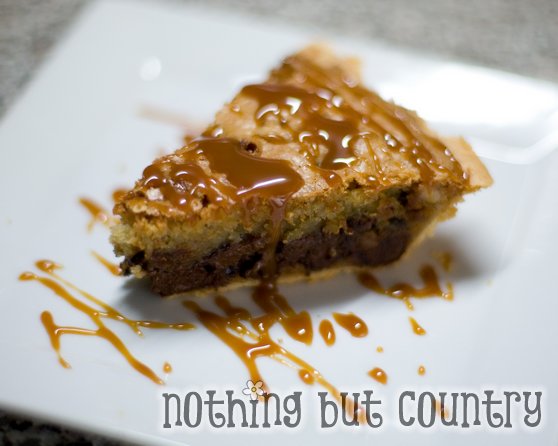 Saw this recipe for Toll House Pie posted over on Skip to my Lou
I knew this was something I wanted to make. I printed off the recipe. Chad saw the print and took off with it. Decided he wanted to add  a few more ingredients to make it his own spin on the pie. Because it sounded great but usually Chad will change up a bunch. However he added 2 things that made it so YUMMY!! More like the chocolate turtle candies he loves to eat.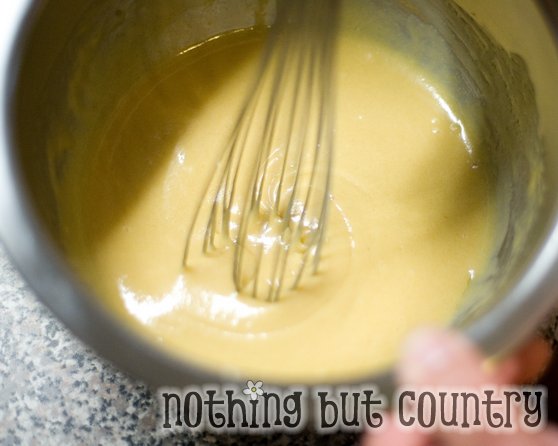 Mix in your ingredients – butter, eggs, flour, sugar, brown sugar.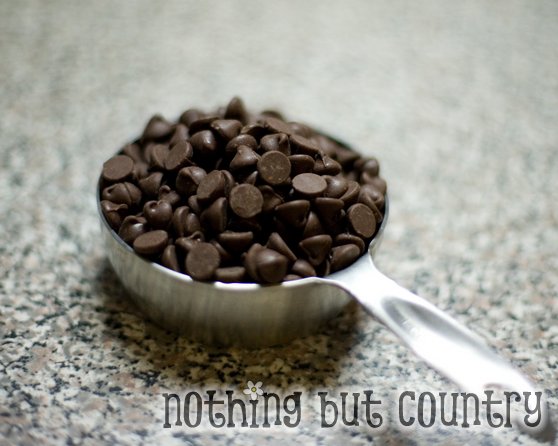 He added a heaping cup full of chocolate chips…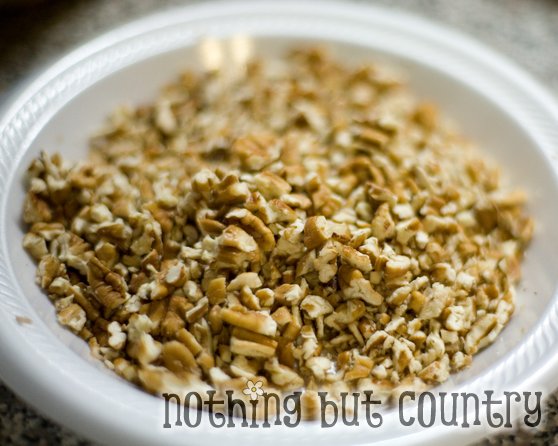 1/2 cup of chopped pecans
YUMMMMM….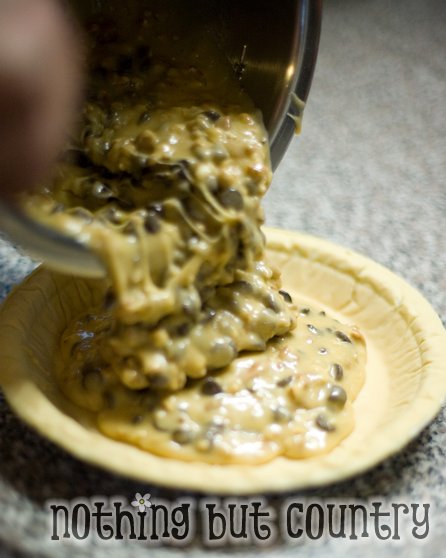 Poured it into a frozen regular sized pie crust..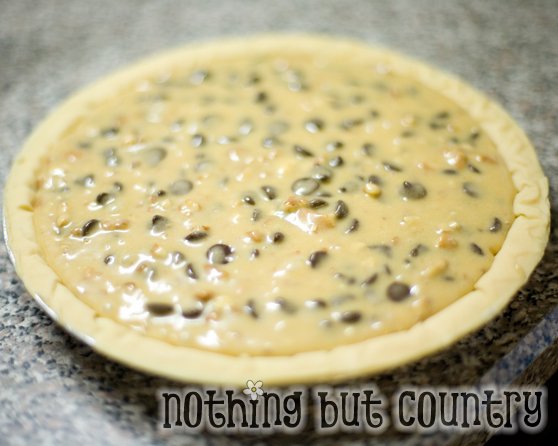 Baked it 325 degrees for 45 minutes (we have a convection oven so it cooks quicker- most ovens would need to bake for 1 hour)
Once the pie cooled and we cut a slice….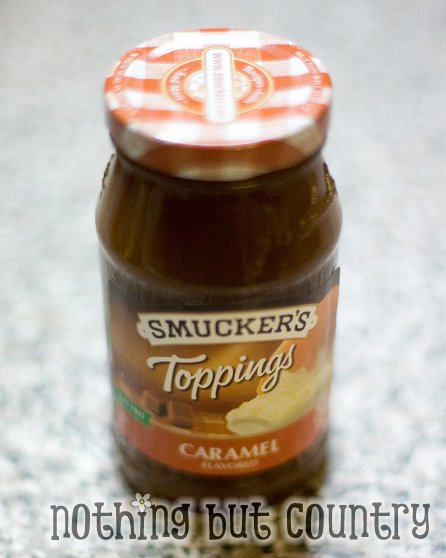 Chad heated up caramel… hhmmmmm……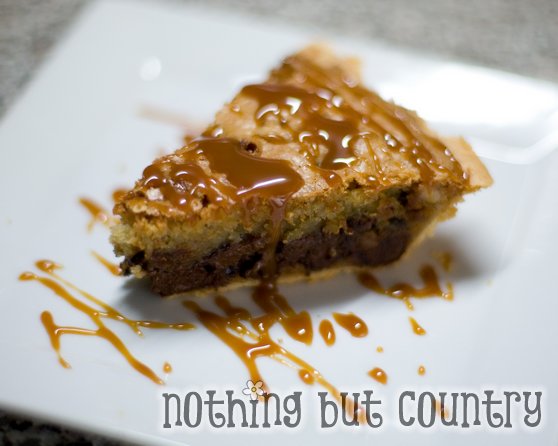 Drizzled hot caramel on the pie. DELISH!!  Tasted so much like the turtle candies as well.  The pie was so easy to make.
My kids were thankful for this pie tonight.  They licked all that caramel off their plates.
Easy Turtle Pie
325 degrees F
1/2 cup melted butter
2 eggs
1/2 cup flour
1/2 cup chopped pecans
1/2 cup sugar
1/2 cup brown sugar
1 cup (heaping) semi-sweet chocolate chips
1 regular frozen pie crust
Preheat your oven 325 degrees F
Melt butter and set aside.
Beat your eggs together until foamy. Mix in both your sugars and flour.
Slowly stir in the butter, pecans then chocolate chips.
Pour mixture into unbaked frozen pie shell.
Bake for 1 hour (45 min in convection oven)
After the pie cools for a little bit, serve warm and drizzle hot caramel over the pie slice.
ENJOY!!