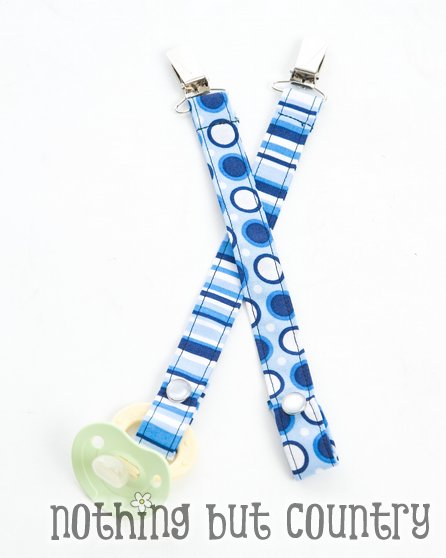 Another QUICK and easy Baby shower gift.  I have gotten so many comments back from my girlfriends that received these that these hold on to their son's clothing far better than the commercial brand. That makes my heart sing. 🙂 Something better than a store brand– ME?? I made?? WOOHOO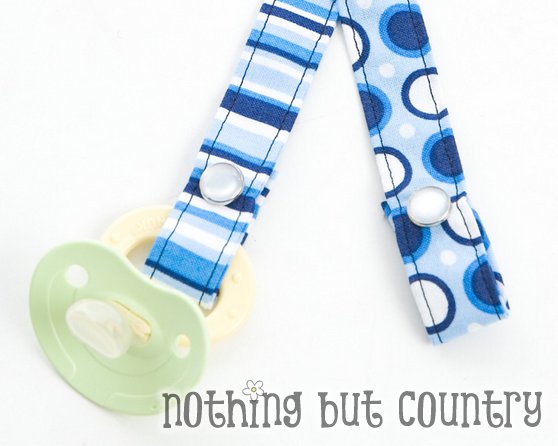 Sew 4 Home– has this great tutorial on how to make these adorable binky leashes.
I found everything I needed at my local JoAnn fabric. Even the clips and the snaps.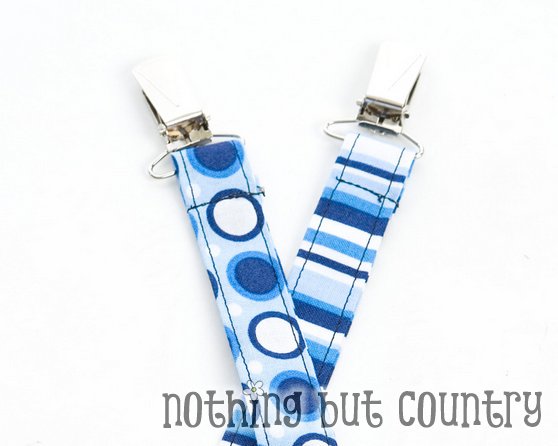 Easy enough for a beginner to make- LIKE ME.