I used to not be able to sew. Yesterday being Mother's day I got to reflect on all the wonderful things my mom has taught me. It then got me to thinking that I have been also equally blessed with great friends that are mother's and they have taught me some really great things. I won't embarrass my girlfriend on the blog but I know she knows– I am talking about her 🙂  She taught me to sew. Just showing me the ropes, from loading up the machine, and encouragement, and cheering me on.  She has shown me how to read a pattern and how to quilt. I have even taken on a project that was probably more than I could chew for being a new sewer and instead of telling me I was over my head, she gave me lots of ideas on how I could achieve my final project. And being extremely pregnant at the time –came over to help me on it. How did I get so lucky??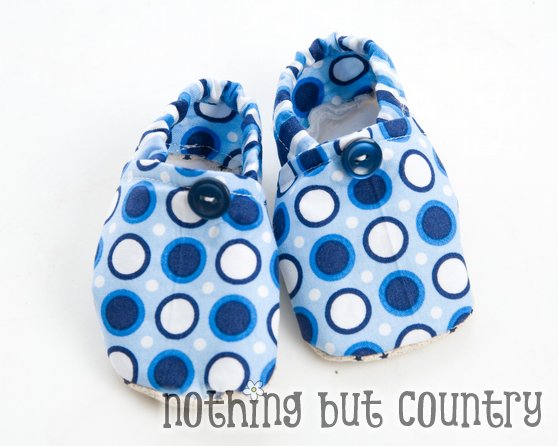 Having said that- she showed me how to make baby shoes. I love how they turned out. And since she was pregnant- I made sure I made her new little boy a pair too. Of course she could sew her own- but I was so proud of myself learning this- I had to make a few pairs for friends.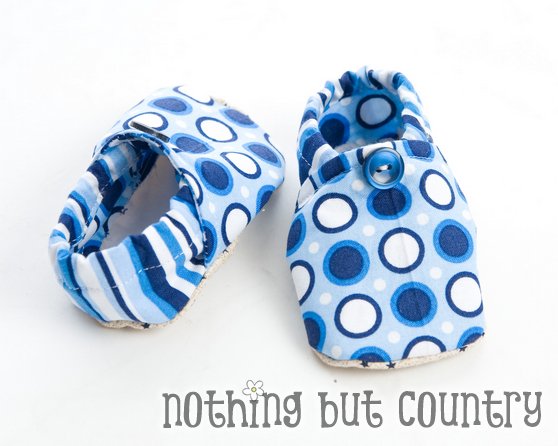 I have given them out to many girlfriends. Ironically they have all been boys. I need a girlfriend to have a little girl so I can break out the pink 🙂  These shoes for 0-6 months.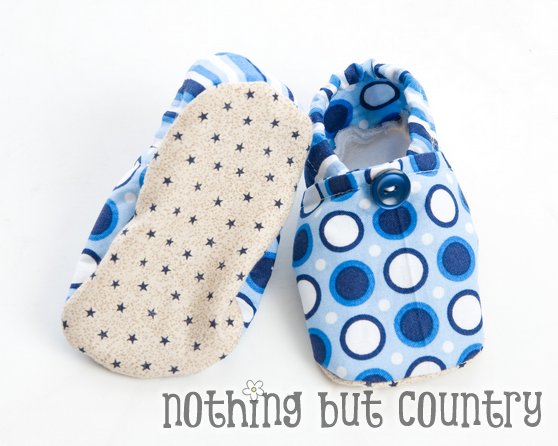 These shoes are really easy to make. I was a new sewer when I attempted these shoes. And they are fast to make. I will admit- the 1st pair took me a while but by the time I got on my 2nd, 3rd and 4th pair. I zipped right through them. They are sooo cute. I wish I sewed a pair for my kids. They are too big now for these cute shoes.
Stardust Shoes– Has the PDF to the pattern and tutorial on how to make these cute shoes. You definitely want to go check out her site.
I will feature another great baby sewing gift tomorrow 🙂