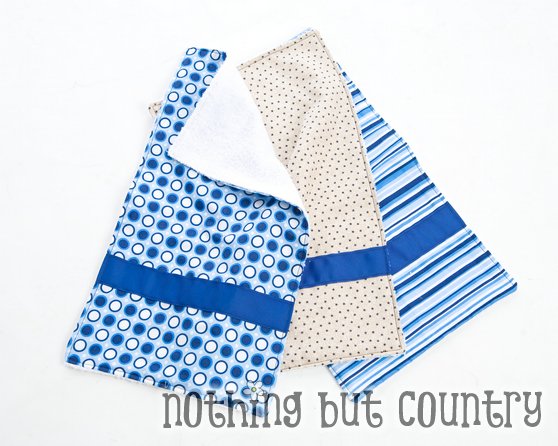 Another incredibly easy baby shower gift. I used the same fabric as I did the other 2 shower gifts. (found here)
I gave these, 2 binkies and a pair of shoes for shower gifts. They were the hit of the parties. Everyone ooh'ed and ahh'ed over them. Almost made me want to have another kids. (ALMOST)
Terry cloth was interesting to work with. Sheds like crazy. So beware of that. Easy to sew and fast as well. They are super absorbent too. More so than the cloth diapers many use for burp cloths.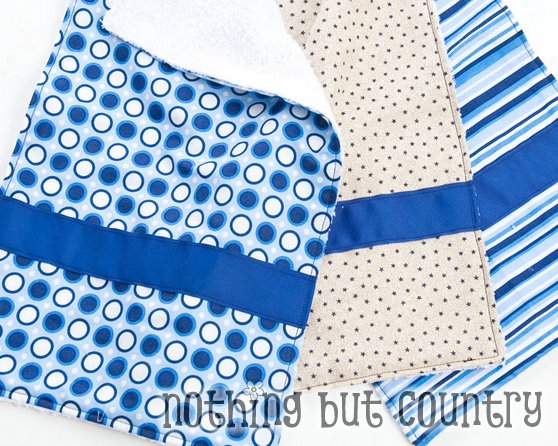 This is another Sew4Home– tutorial. I love this website. So many fun projects. The how-to is on their website so be sure to stop by. If you leave a comment there– let them know we sent ya. 🙂
This is the perfect project for a beginner.