Another fun gift is Candy in the Mail- Mailbox for the teacher.
These really cute mailboxes were available during Valentine's Season at Target. 1.00 each. Adorable. I also used my Silhouette Machine to cut out names of the teachers to put on the mailboxes along with the hearts. And since Brooke signs since she is deaf/hh she wanted to put the I LOVE YOU on it as well. I love Silhouette can do any shape I want!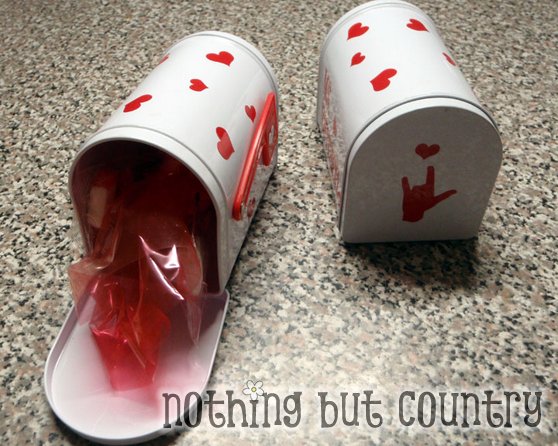 We just added some candy in a baggie and put it inside of the mailbox for the teacher. Very easy gift and was able to have my daughter help by placing the hearts on randomly herself like stickers.