I am so excited to share this with you!
I had these test tubes for months now. Waiting for the perfect project for them. I am going to give these out to my girlfriends for Easter treats. LOVE LOVE THEM!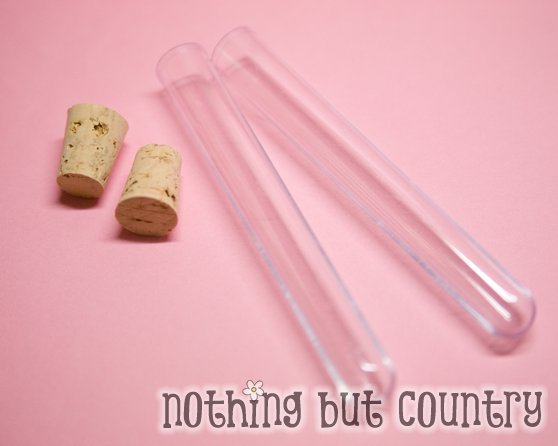 I filled the test tubes with smaller sized orange jelly beans. (So that they fit in my test tube)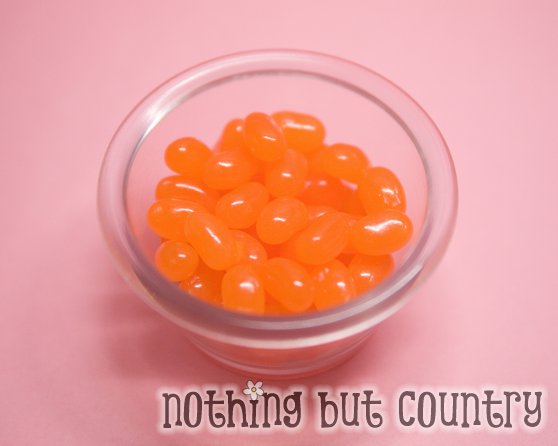 Once I filled it and I put the stopper in,  I then attached my "Hoppy Easter" tag that I made (and going to share with you today WOOHOOO!! ). I tied it on with green raffia. I wanted to give it the carrot effect.
I used my 2 1/2 inch scalloped punch. I got mine here – Uchida Clever Lever Mega Craft Punch, Scalloped Circle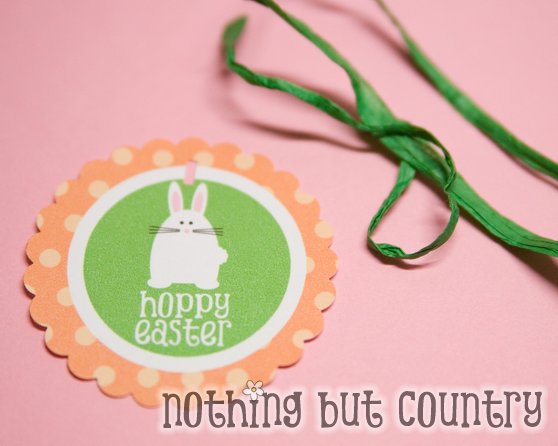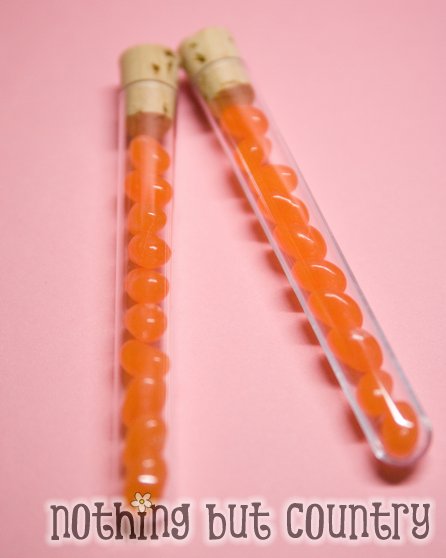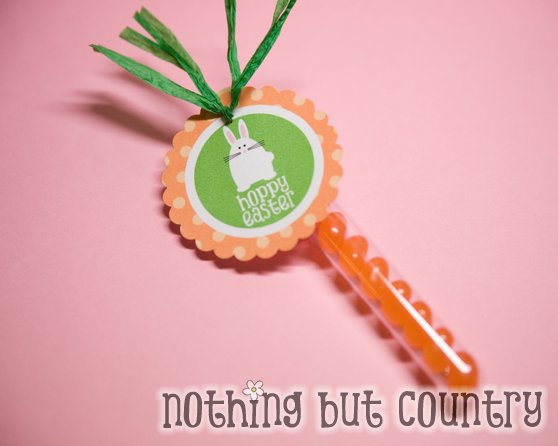 Isn't that the cutest gift???  I am so stinkn' excited!!!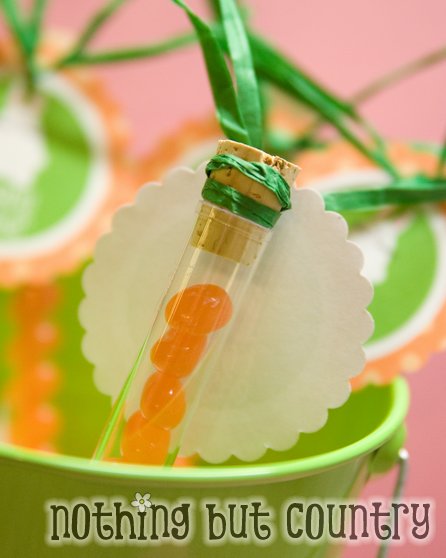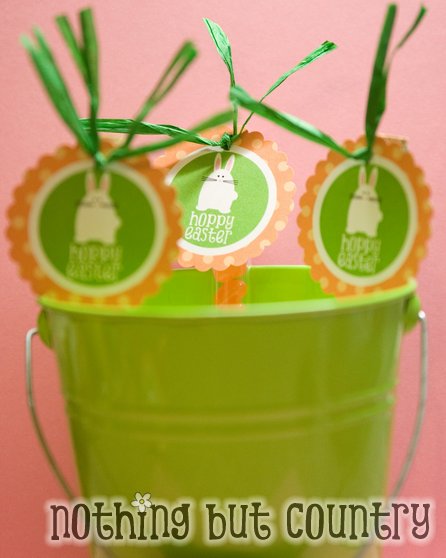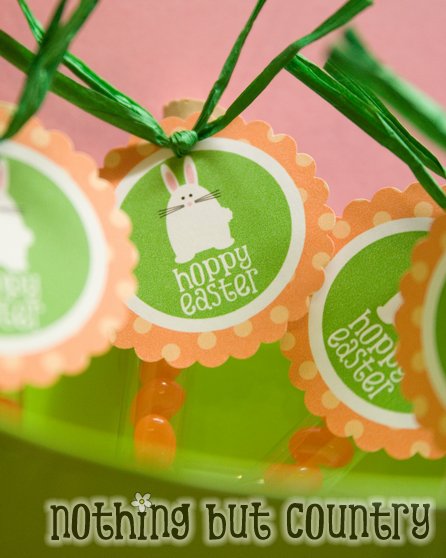 I already know I am going to get questions about where I got my test tubes. HAVE NO FEAR!! I will show you where I purchased mine. They are PLASTIC.
Test Tube 16x125mm – CLICK LINK HERE
Test Tube Cork for 16mm – CLICK LINK HERE
You can buy them in bulks or in single amounts for a great price!
Another great idea is- if you use PINK jelly beans- instead of having it look like carrots, the pink jelly beans would be pink "BUNNY NOSES"    HOW CUTE IS THAT??
So I included BOTH FREE printables for you. Both in "HOPPY EASTER" and another that says "BUNNY NOSES".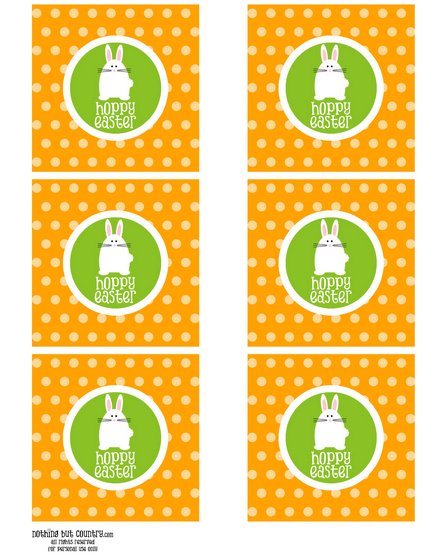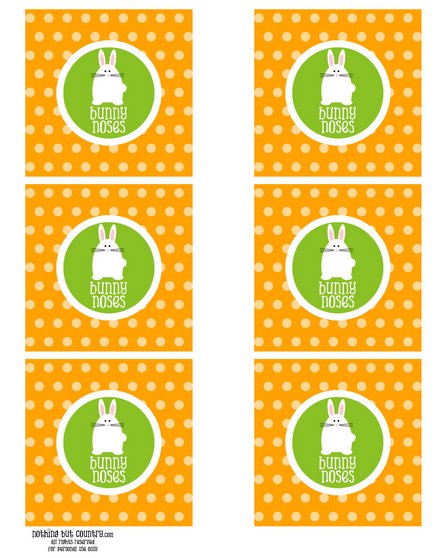 I printed my tags on 110lb card stock paper that I got at my local office supply store. It prints in my ink jet printer with no trouble at all. I LOVE card stock!!
Hope you enjoy the tags as much as I know I will!