Chad is quit the chef. He has only gotten really into cooking about 2 1/2 years ago and he enjoys it. His palette is so sophisticated. I love that because my children get exposed to all different foods. I can't think of very many 6 yr olds that know what goat cheese or shallots are. 🙂
So in our home we eat better & cheaper than going out!
This is Chad's newest recipe- I was the lucky recipient of the left overs for lunch the next day! YAHOO!!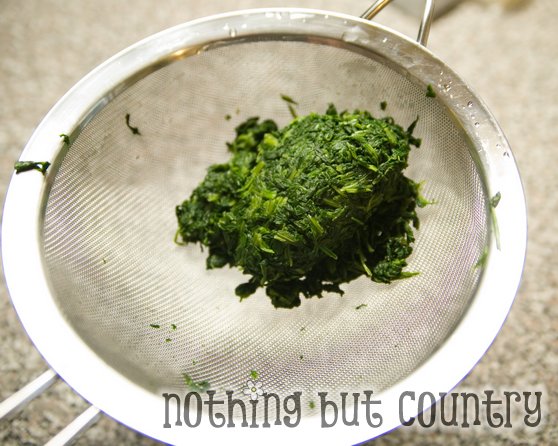 Drain Spinach of any water by squeezing it tightly and in a strainer.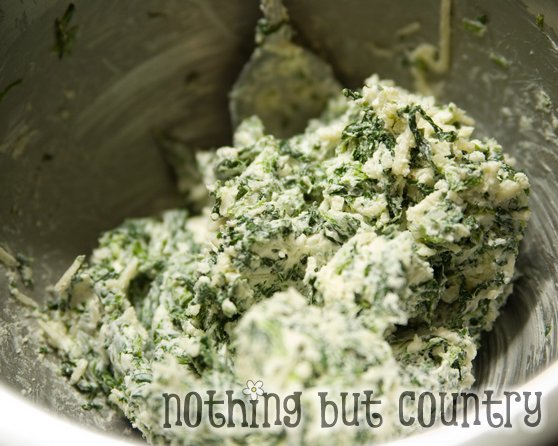 Mix spinach, cream cheese, goat cheese and 4 cheese blend. Add in your salt and pepper to taste. Mix well with a spoon.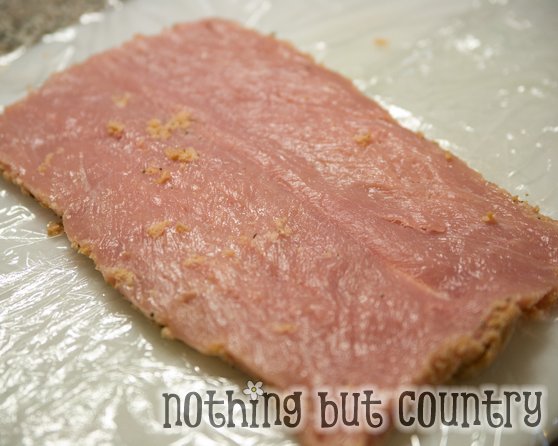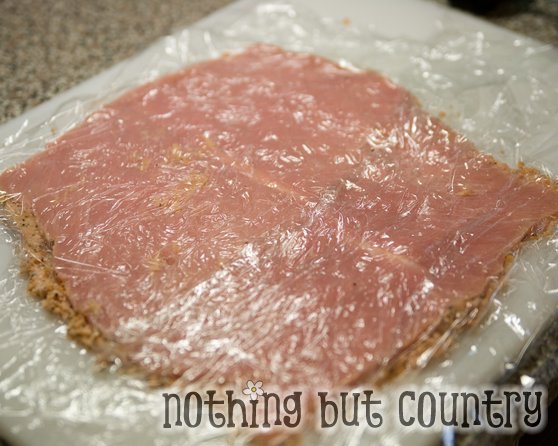 You need to cut your pork in 1/2 the long way. But not all the way thru. Cutting it like an open book, and open it up wide. Place the meat on plastic wrap, then place another piece on top. Using your meat tenderizer- pound out the meat carefully till it is approximately 1/4 of an inch thick. Remove plastic wrap.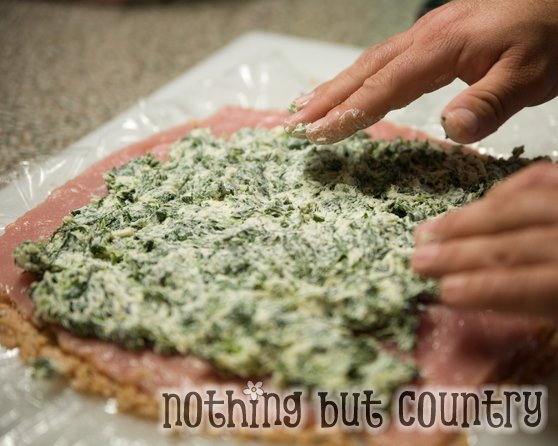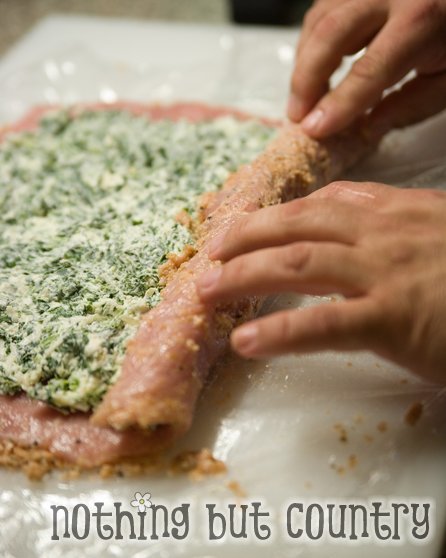 Spread your spinach & cheese mixture all over the meat. Then roll up your pork tender loin and tie with baking twine. (Or you could secure with toothpicks. Be sure to put the open end of the rolled up pork face down.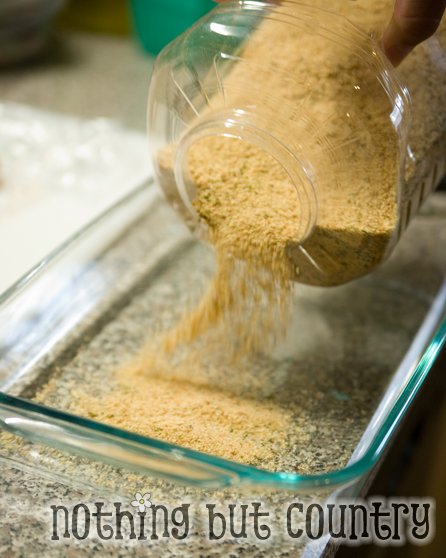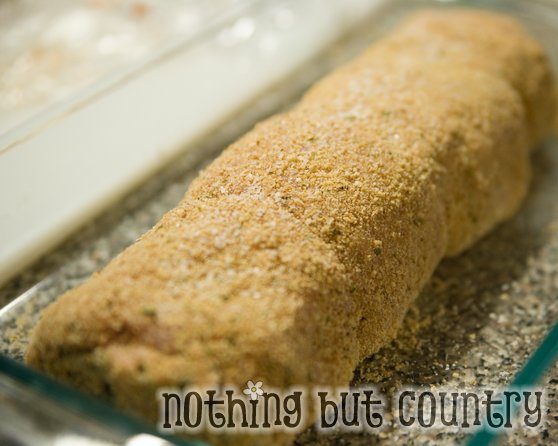 Add your bread crumbs to the pan, and cover your pork on both sides. Discard the remaining bread crumbs and place in the center of your glass baking dish.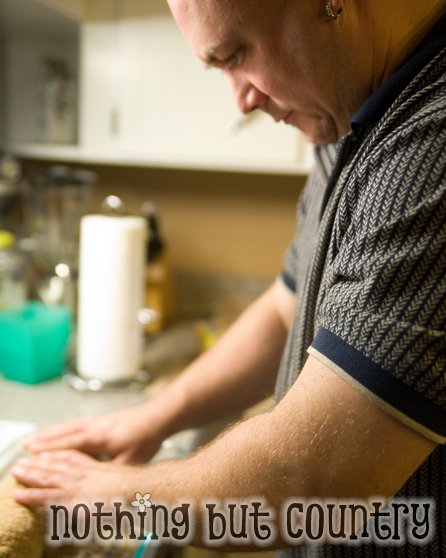 Just in case you couldn't tell whose hands these were 🙂 Chad of course!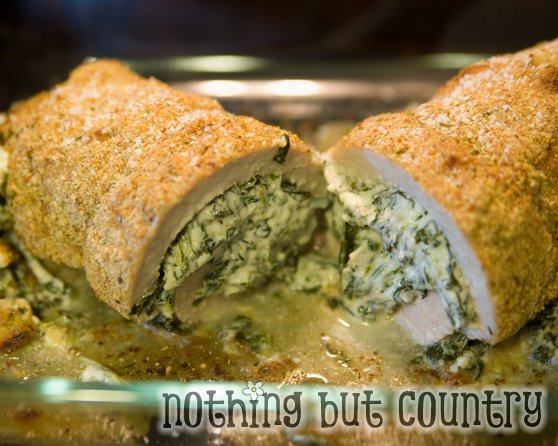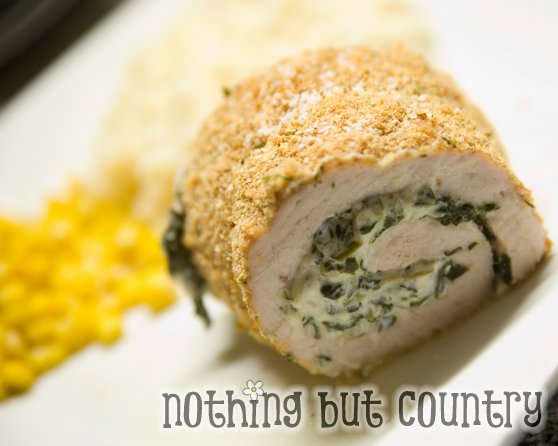 Bake at 350 degrees F for 35-40 minutes. If your oven is convection it may bake quicker. 🙂
We served immediately with sides of rice and seasoned corn.
So if you counted– that is 6 cheeses in this dish! DE.LI.CIOUS!!
If you try out this dish- let us know what you think.
Cheese & Spinach Stuffed Pork Loin
by Chad North @ NothingButCountry.com
Temp: 350 degrees F
Bake Time: 35-40 minutes
Ingredients:
1 pork tender loin (1.7 lbs)
4 oz Cream Cheese
8 oz Goat Cheese
1 Pkg Chopped Spinach (frozen) 10 oz
1/2 c. 4 cheese blend (We purchase from Sam's club- You can sub for any cheese you want)
1/2 c. seasoned bread crumbs
Salt & Pepper to taste
Directions:
Drain Spinach of any water by squeezing it tightly and in a strainer.
Mix Spinach, Cr. Cheese, Goat Cheese & 4 Cheese blend.
Salt & Pepper to taste
Mix well
Cut pork loin in 1/2 but not all the way- open it up (filet) and place it on plastic wrap, and lay another layer of plastic wrap on top.
Using meat tenderizer pound out the meat to 1/4 inch thick
Remove plastic wrap, and spread in spinach & cheese mixture
Roll up pork loin
Tie off loin with cooking twine or secure with toothpicks
Cover the outside of the pork loin by dipping in your choice of bread crumbs.
Discard the remaining bread crumbs and place pork loin in a 9×13 glass pan
Bake for 35-40 minutes till done.