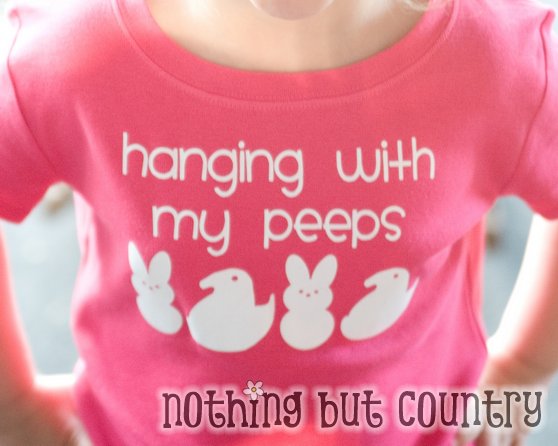 I really loved the shirt that Oopsey Daisy featured a little bit ago.
I had created Peeps (bunnies and chicks) for my peeps tag and wanted to use those same guys. (This post)
I used my Silhouette and traced the outline of my bunny and chick peeps. Then I laid the shirt out. The font is called smiley monster.
Be sure once you create your file/design you RIGHT click and tell the design to "mirror" so that it will cut backwards.  I was cutting on iron on paper.
Then load in your iron on paper and cut out the design.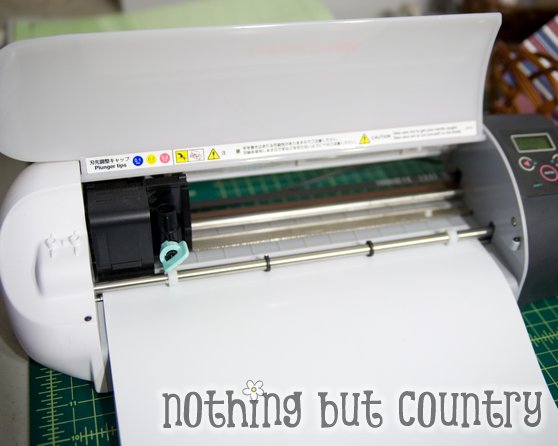 You then need to peel the excess off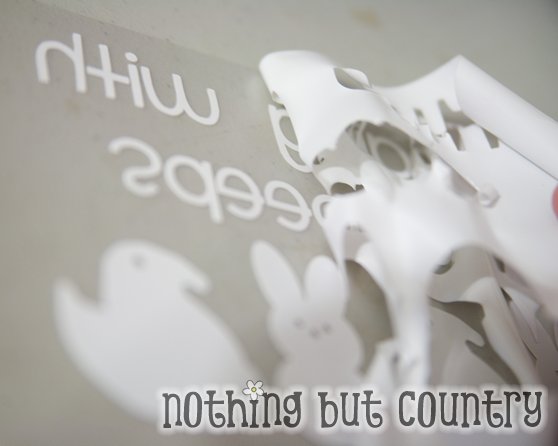 I use pointy tweezers to remove all the small pieces such as eyes. They can be a bit tricky to get out.
Here is what it looks like with all the excess removed
When you flip it over, it is correct. Check of any pieces you may have forgotten to remove….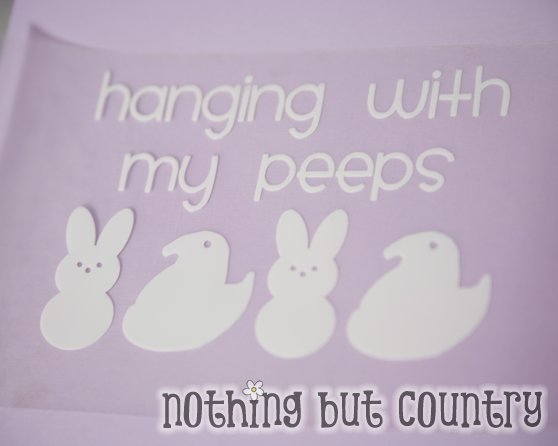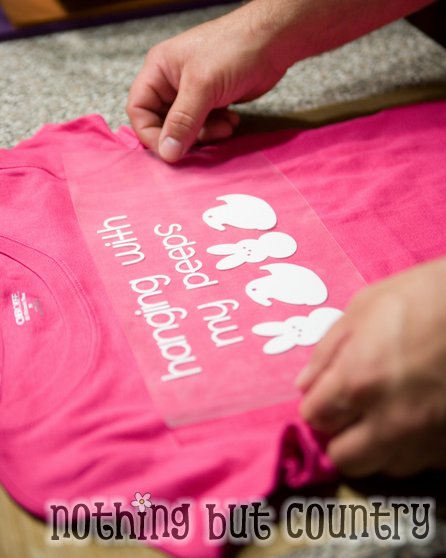 My husband was eyeballing the placement on my daughters shirt to make sure where he wants it ironed on.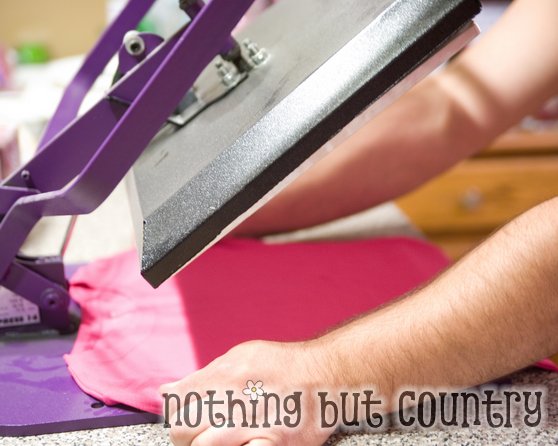 We actually own a shirt press. For iron on transfers but this is not required. You can use your own iron.
My husband likes to iron the shirt warm 1st to make it flat and smooth. Then place the design on the shirt and pull down the press for 10 seconds. You may need to do it longer with a regular iron as it may not be as hot. Follow the directions on the Silhouette iron on instructions as to how long you need to iron it.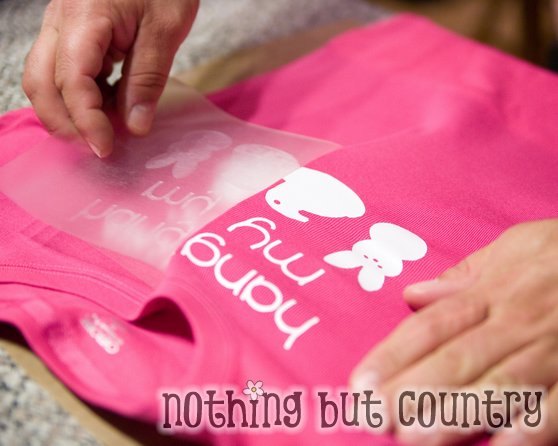 Carefully pull away the plastic paper checking that everything is ironed on well to your garment.
Allow it to cool and then its ready to wear!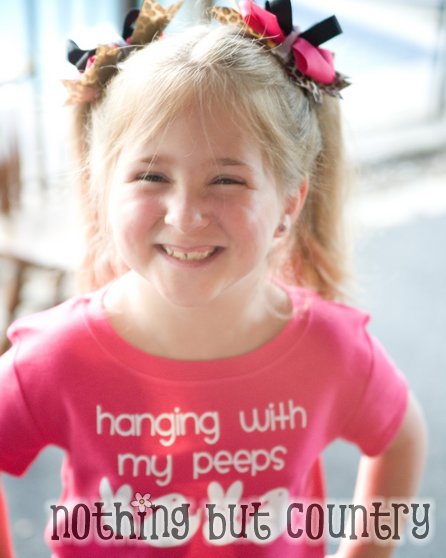 My daughter was very excited to wear it this morning. No school Friday so today was the day to wear any Easter-y shirts to school.
I love how it turned out. And SOOO SIMPLE!! No time at all. I got the cute shirt at Target on sale. So it wasn't just a tshirt only- more of a fitted shirt. I did purchase 1 size too big so maybe she can wear it next year too 🙂