HAPPY

EARTH

DAY!!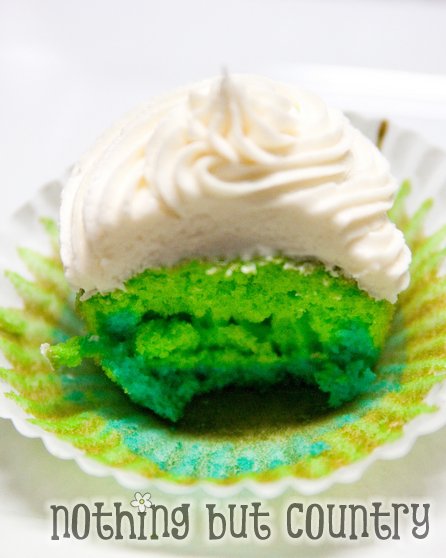 Made cupcakes last night with my kidlets. Nothing major but thought they were cute.  Simply used a boxed cake mix.
Divided it in 2 and dyed it blue and green.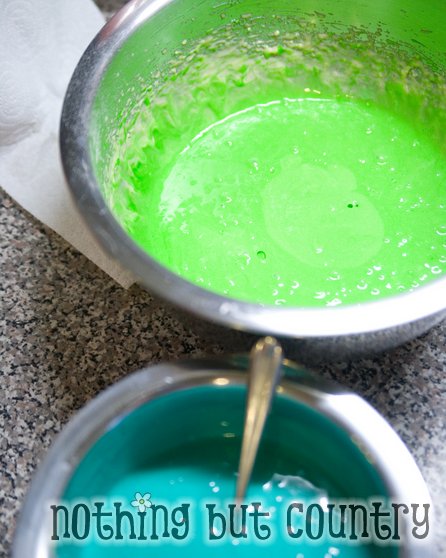 Then we used both silicone and paper cups. We were trying out the silicone for the 1st time. It was neat to use. We will use them again!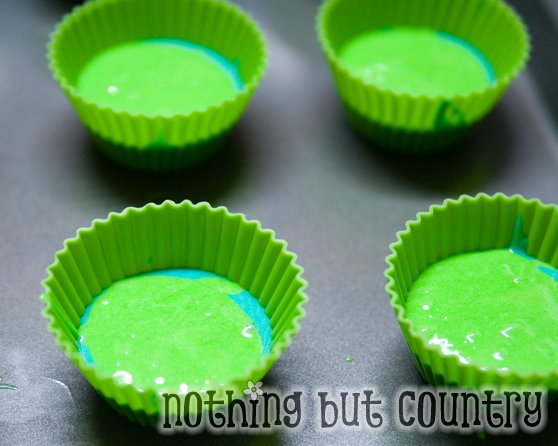 We layered the cake mix, blue, green, blue green till we filled it 1/2 to 2/3 full.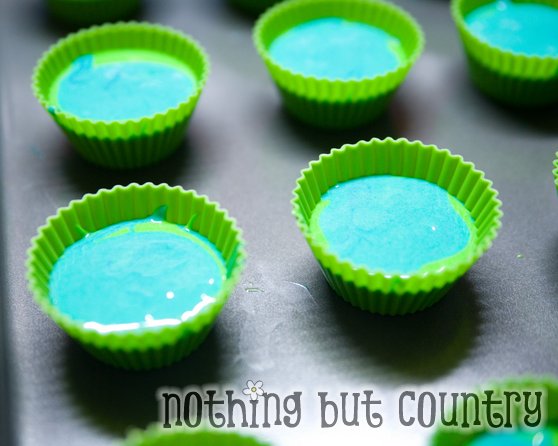 Then we just frosted them with homemade butter cream.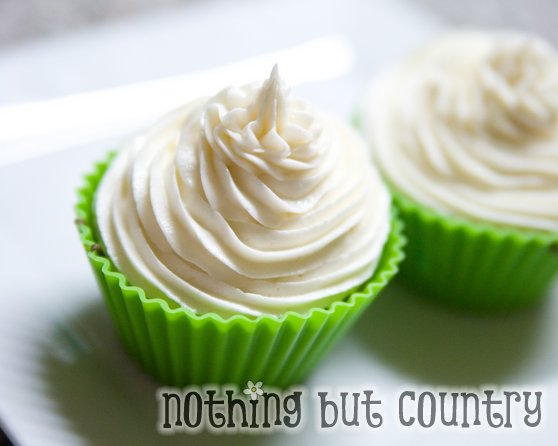 YUM!!!!!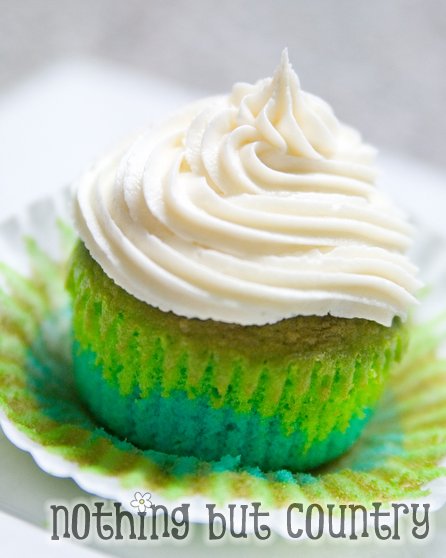 The colors inside are so pretty 🙂  We love bright colors and it makes us happy!!