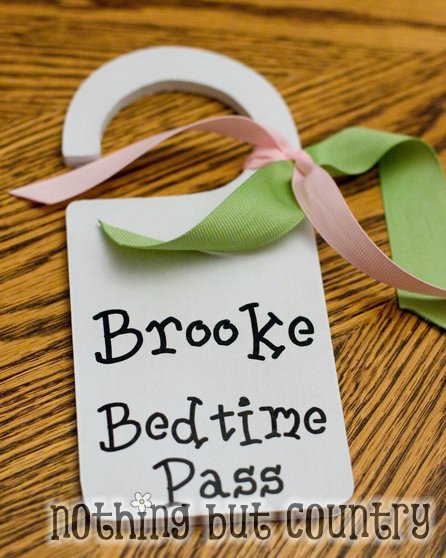 I got this idea from The Creative Homemaker. Chad cut these passes out of wood and painted. I used the Silhouette to add the name and bedtime pass on it. Easy Project!! However after we did all that work- we found that our local craft store sold the wood door signs very inexpensively. WHOOPS.
At least I know ours is one-of-a-kind
I went through mys crap bag of ribbon and tied on a few pieces that worked well with the kidlet. 🙂 They have used it every night since they received it for Christmas They were not too thrilled by the gift at 1st. However they have come to love it. (As have we) They only come out of their room once. It's been so nice!!
BEST.GIFT.EVER!