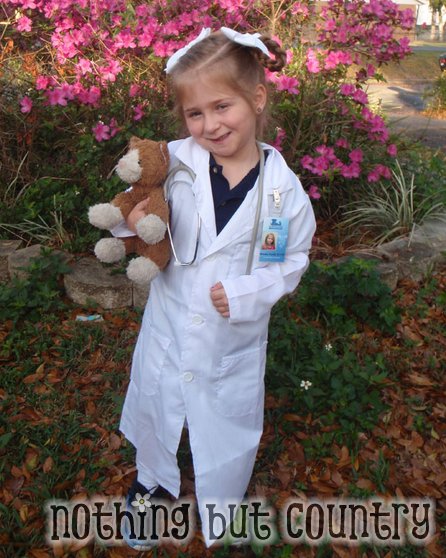 Career Day came up for my daughter and she wanted to be a Veterinarian.  I wasn't sure how to pull that off at 1st with out her looking like a regular doctor. I used my sons real stethoscope he has from his science kit. The jacket we found on clearance after Halloween.  So with those 2 items. We grabbed her favorite- very loved kitty and we made her a Dr. name tag.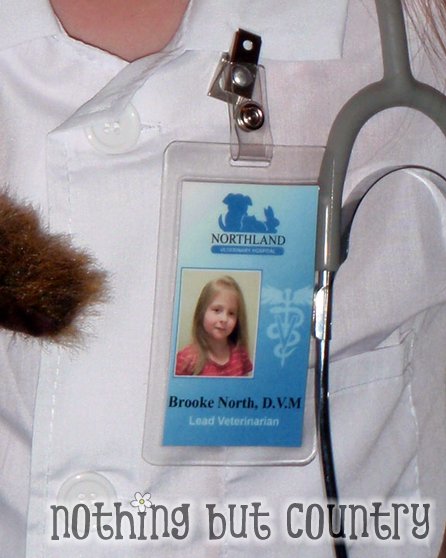 Everyone at her school got a kick out of the tag. I love it. I created the tag in Photoshop using her picture. Found some vet looking clip art off Google and made a fake logo etc. 🙂 I love how it came out. We laminated it with a luggage tag. The clip on tag I had for years actually. It is from an old hospital tag I used when she was a baby in the NICU. So I am not sure where to get the clip part. Wish I knew.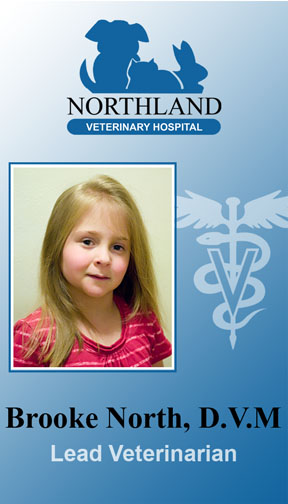 HA HA! I just get a kick out of that tag. 🙂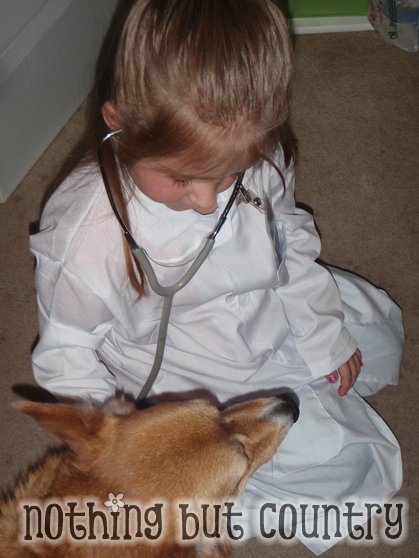 My daughter LOVES animals. She is always checking out our Corgi's health. 🙂
Pretty proud how simple a tag made her costume seem so real. And only took a few minutes of my time. It is the personal touches that make the difference.