Just in case- Earth Day is April 22nd.  We have celebrated this a few years now. 🙂 And we try to recycle things or make it out of free things etc.
I love blue and green together. Of course that reminds me of the Earth as well. Using Paint swatches from my local home improvement store. Chad picked up some beautiful colors for me on his last trip there.
Yes– I know- as a crafty mom- I should like those kind of stores right?? WRONG! They make me jittery for some reason. Maybe it is just because when I go with Chad – he is like a kid in the candy store. Can't make a quick decision. I like to get IN and OUT. 🙂 Maybe I should try shopping there alone!?! HA!
I used (2) Punches. A 2 inch circle and a 2 1/2 inch circle.
Cut out the center parts of the paint chip/swatches.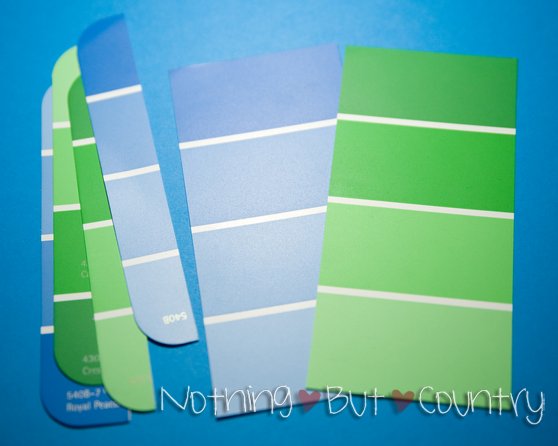 Then I took my 2 inch punch and made holes at the bottom of each swatch.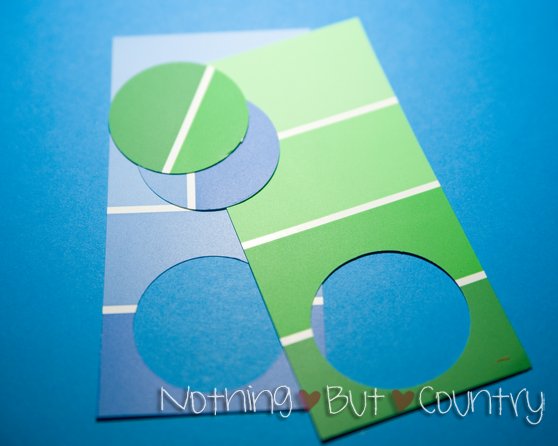 Using 2 other green/blue swatches I cut out 2 1/2 inch circles.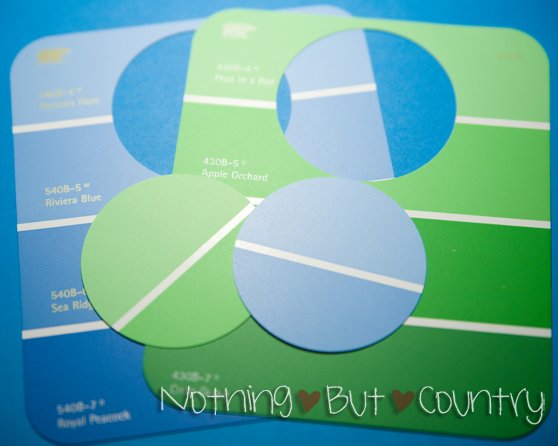 I then taped the 2 1/2 inch circles on the back of the book marks. Alternating colors so that I got the earthy feel.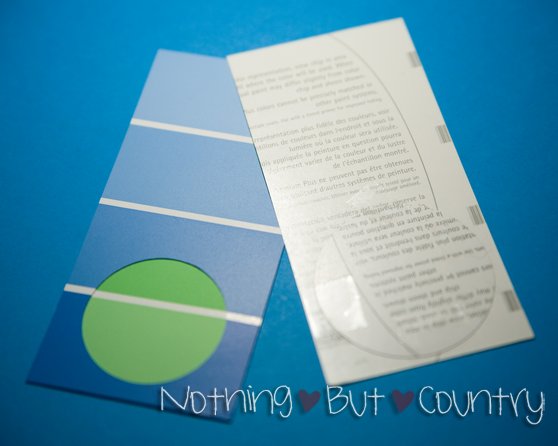 I punched a single hole on the top of each of my book marks. And added ribbon to the end. I used 3/8 inch ribbon on the top of each of my book marks.

And that's its. Pretty much free. As I had the ribbon on hand in my scrap ribbon pile. 🙂 My son LOVES to read. He is currently finishing up the Harry Potter series and wanted a book mark that would not damage the book like the clip book marks do, and I didn't want to buy him one that he could lose or tear up. Now I don't have to worry and it was earth friendly-recycling 🙂 One for him and one for me!
HAPPY EARTH DAY!!