Did you see yesterday's post with the nursery? If not CLICK HERE
She is all grown up now and not really into the flowers any more. She is into pink and green.
The pink valances got to stay since they were her color choices.
Toys are very hard to keep organized and looking cute. With just a few quick changes we were able to update her room fairly inexpensively.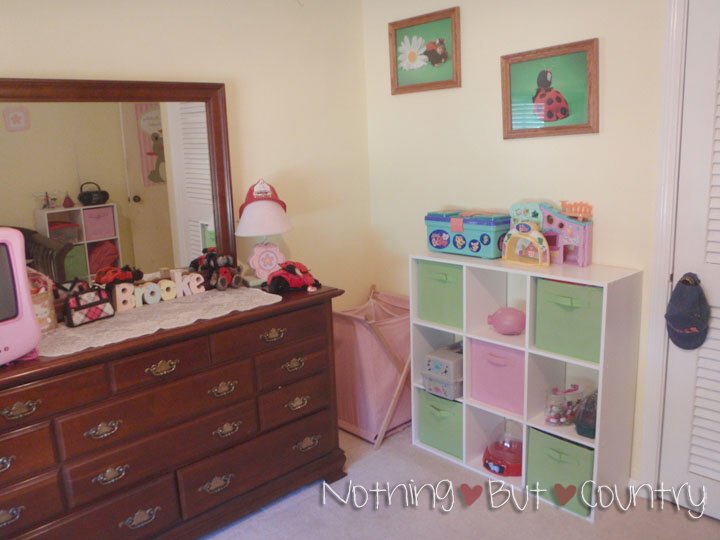 Her boxes were all nice and organized just needed something more…..
Once I got her room all organized and knew what will go in each bin. I took out my camera and photographed a few items in each bin together. I then digitally scrap booked them onto a 4×6.  I labeled them all and sent them to Sam's Club to be printed. (always when using Sam's or Costco to turn off color correction.. you will thank me!)
Here is a sample of one of the 4×6's I created for a bin.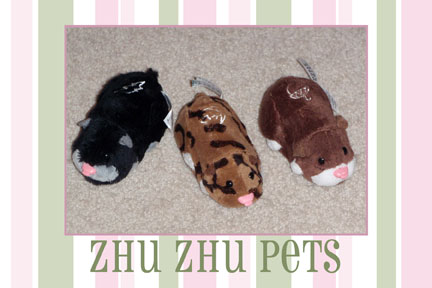 Once I got my cards all printed and home I heated up my trusty laminating machine. And laminated all the 4×6 cards.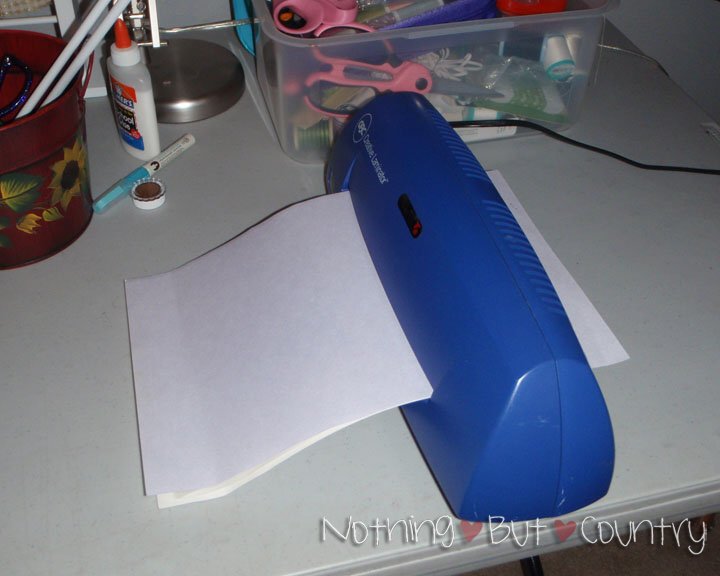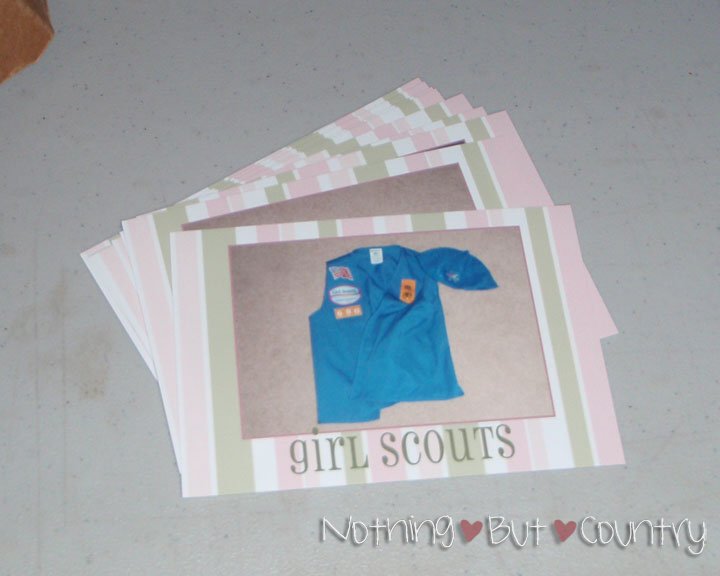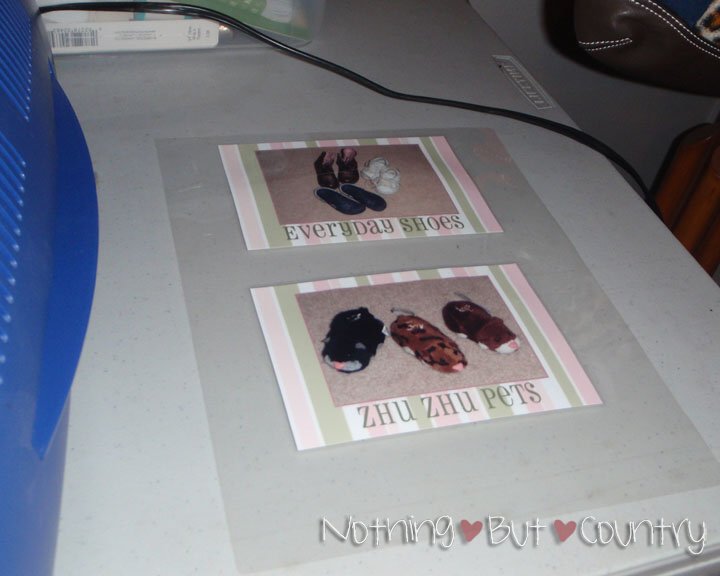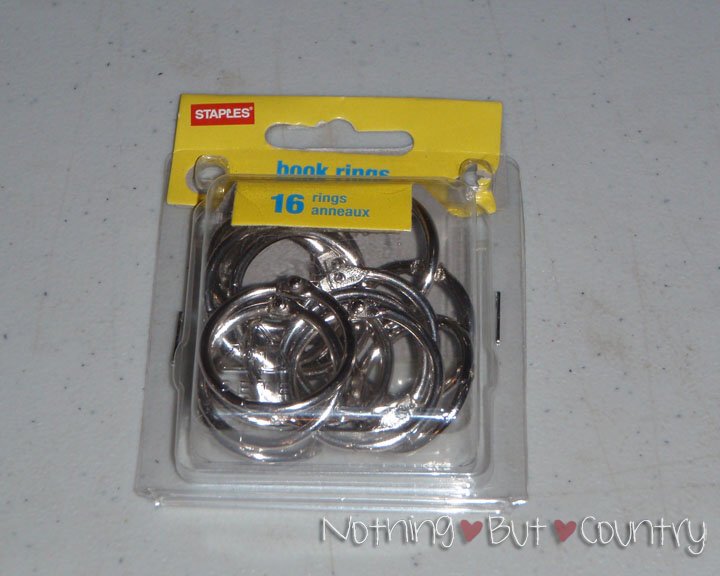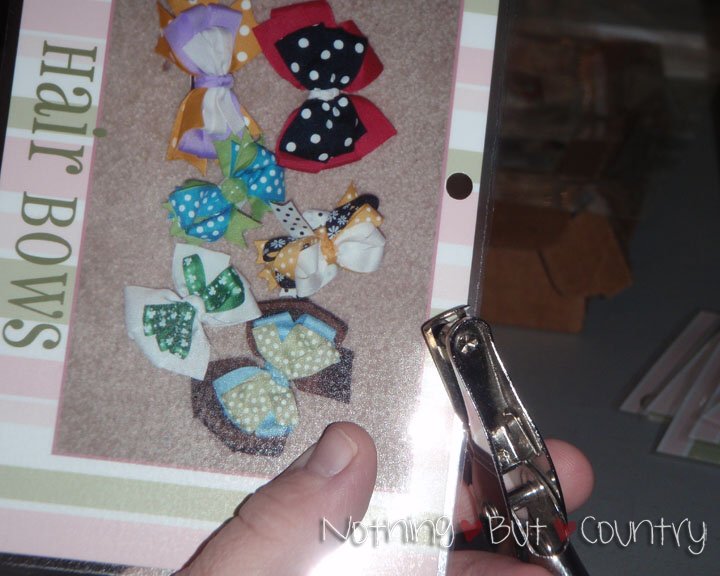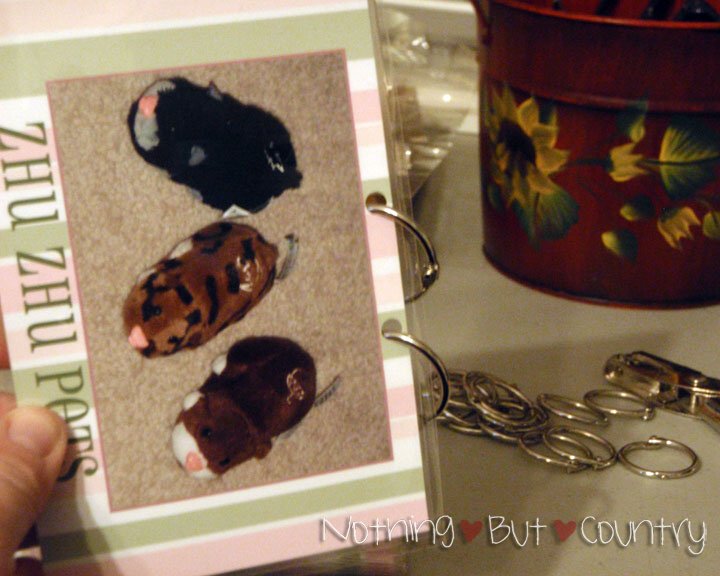 Once I laminated the cards and cut them out, attached rings to the top of each of the cards. Each card I added 2 so that the sign would be straight.
Then I simply hung them on each of the boxes. The fabric boxes I purchased at Target. They are made by Closetmaid. The wood organizing forunitures can also be purchased at Target but we found them cheaper at Lowe's.
She loved her new space  and it gave us more counter tops to put some of her trinkets. She has successfully kept her room clean and never has to ask what goes where. It's been WONDERFUL!! She feels like a grown up girl — practicing reading her words but if she gets stuck the photos help and look cute too!
Its a WIN-WIN for Mom and Daughter!! 🙂