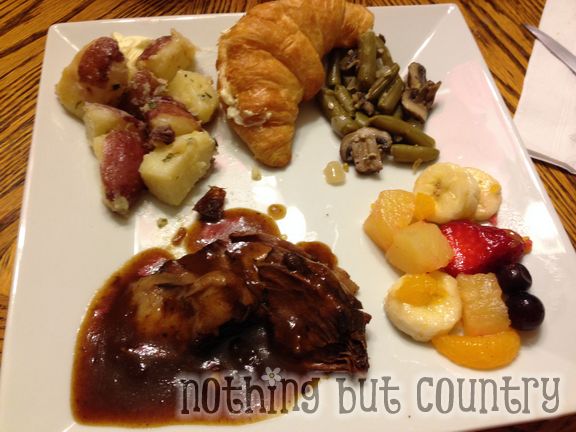 This is a dinner that was so easy and so delicious. I did not come up with this recipe but I have made it a few times and its in our rotation. I love to cook with the slow cooker any chance I can get.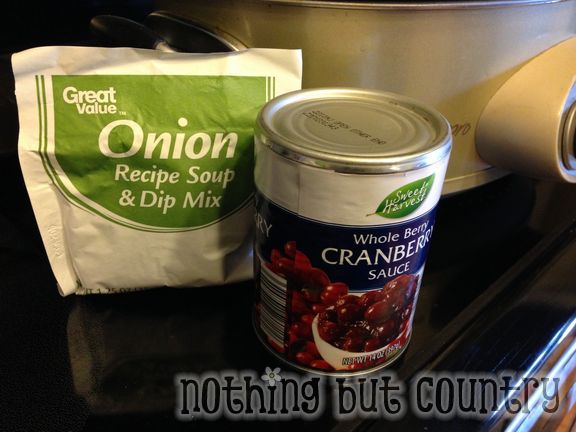 You will need 1 envelop of dry onion soup mix and a can of jellied cranberry sauce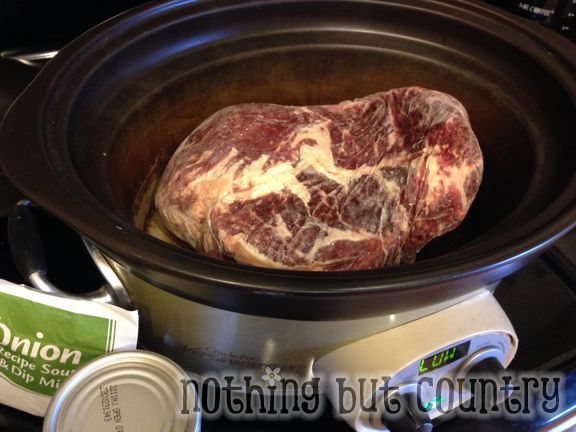 You will also need a beef chuck roast between 3-4 lbs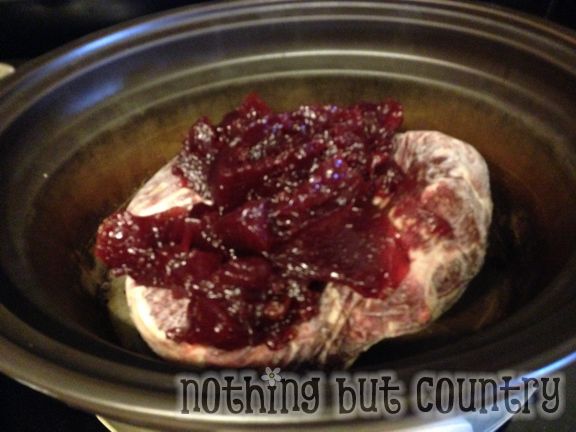 Empty out your can of cranberry sauce on top of your roast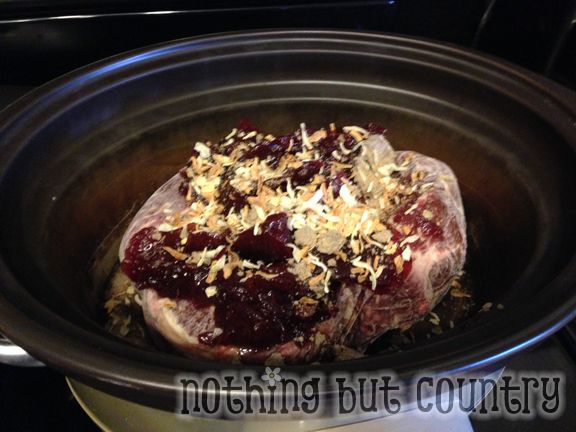 Sprinkle the top with your onion soup mix. Close the lid and allow it to cook for 8 hours till done. (On low)
Once your roast is cooked remove the roast from the pan.
All the drippings from the roast I put into a sauce pan and bring to a low boil.  I then add in 2 tablespoons of melted butter and 2 tablespoons of flour (that I whisked together first) Then added into the roast liquid to thicken it up into a gravy.
Make your favorite family sides and serve the gravy over your roast.  YUM!!!
So very very easy and yummy. Perfect for a Sunday dinner!!
Slow Cooker Cranberry Roast
Ingredients:
1 envelope dry onion soup mix
3-4 lbs beef chuck roast
1 (16 ounce) can jellied cranberry sauce
2 tablespoons butter
2 tablespoons all-purpose flour
Directions:
-Place roast in the slow cooker, and top with cranberry sauce & onion soup mix.
-Cover, and cook 8 hours on Low.
-Remove roast, and set aside.
-In a sauce pan add in your roast drippings and bring to a low boil.
-Whisk together butter and flour, and slowly mix into the liquid remaining in the sauce pan to create a thick gravy.
-Serve with the roast.