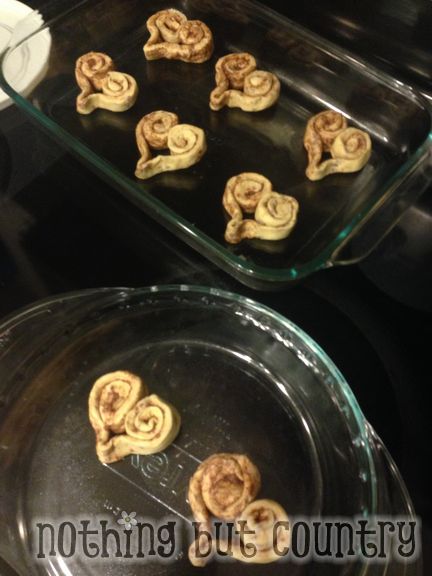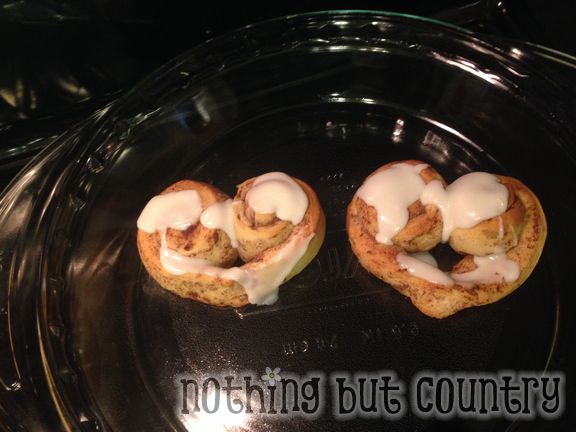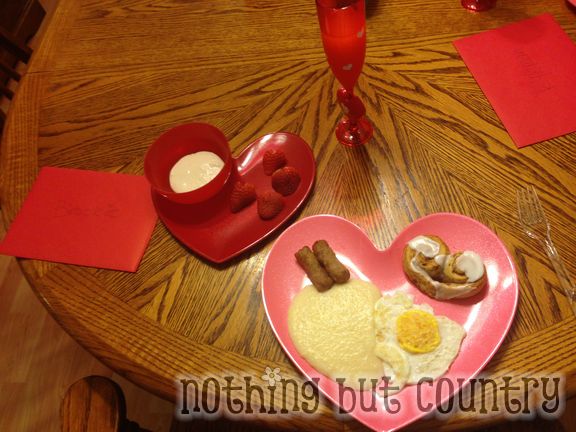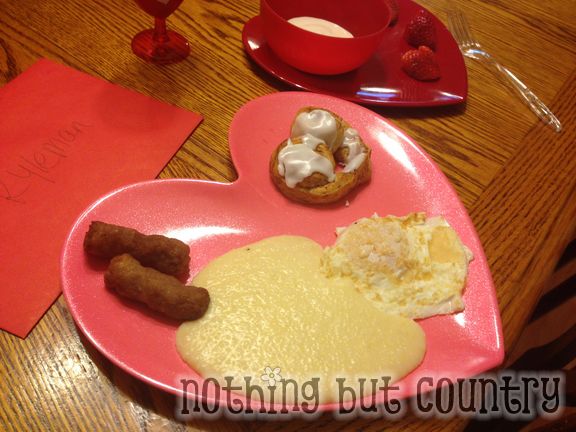 Holidays are fun when you serve the meals in themes. Even my teenager looks forward to see what is waiting for them.
Breakfast was simple but heart themed.
Cinnamon rolls that were in a can. Unrolled it and rerolled it into a heart and then baked according to instructions.  Fruit strawberries cut into hearts served on heart themed plates. I got up extra early and made them a great breakfast before school. Fancy breakfast before school really put a smile on their faces.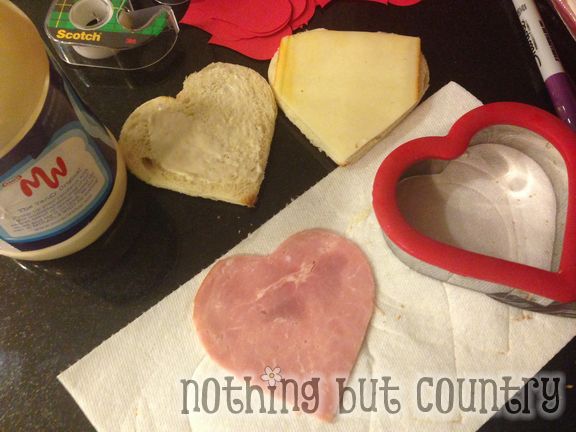 Using a cookie cutter, I cut every layer of a ham sandwich with the cutter then assembled. It is harder to make the sandwich then cut all the layers. Not as clean.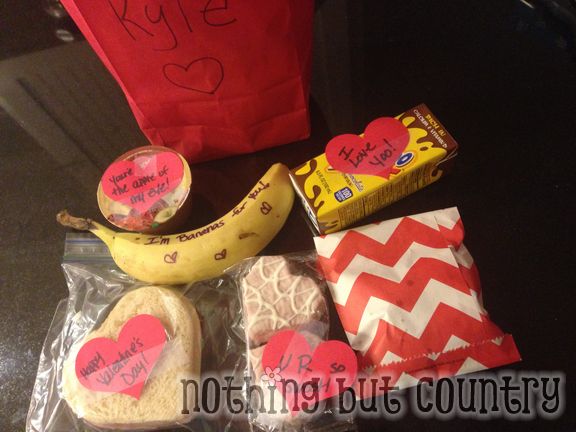 The entire themed lunch.
I had left over hearts I cut out on my silhouette machine when I heart attacked my kids bedroom door and wrote a message on each item in their lunch. I either wrote it right on the object or taped on a heart. Filled the red lunch sack with this yummy themed lunch. It was so fun to do!
Banana- I'm bananas for you!
Sandwich – Happy Valentine's Day!
Treat-  U R SO SWEET
Apple Sauce – You're the apple of my eye!
Yoo-Hoo Drink – I Love Yoo!
Chevron Bag was filled with Chips – You're all that and a bag of chips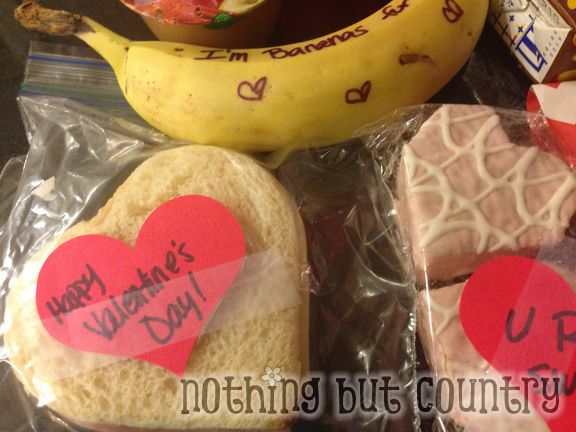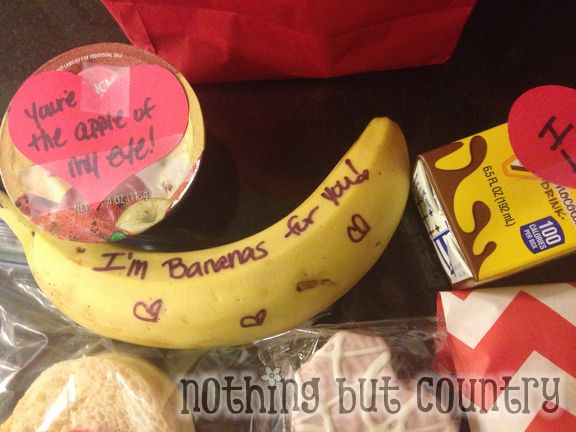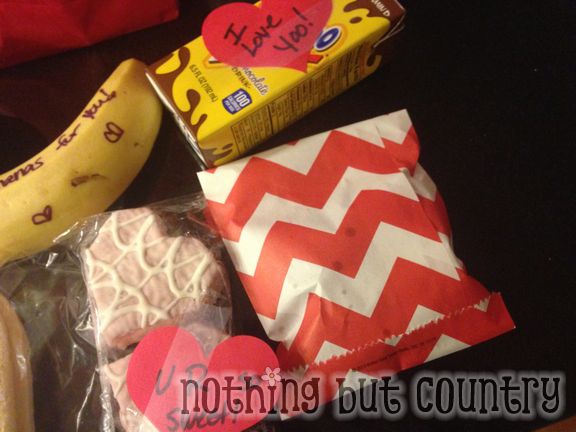 FUN FUN!! And yes even my teenager loved it. I know he did because during his lunch hour I saw he posted on instagram his lunch. SCORE FOR MOM!